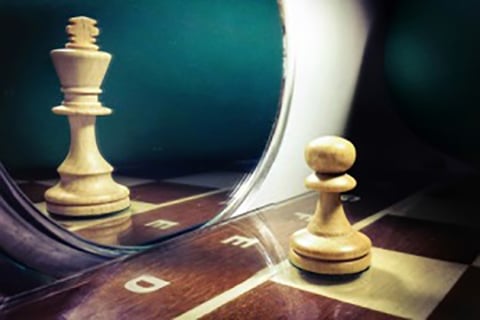 With all the buzz about social media and search marketing in recent years, you could be forgiven for thinking of b2b email marketing strategies as social marketing's country cousin: simple, behind the times and only in need of a cursory visit every now and then.
Sure, social media seems more glamorous, plus there's the undeniable allure of that elusive viral campaign. But social media is by no means a silver bullet solution to solve all your marketing woes.
Are they even listening …?
For starters, social media is a fickle beast requiring large investments in time and money that do not always translate to immediate sales. Plus: you are competing with a lot of noise and are at the mercy of ever-changing algorithms. For instance, changes in Facebook's algorithms have reduced the organic reach of content posted on brand pages from 12% to just 6% in the space of just a few months. Engagement rates are also typically low – the CTR of a tweet can be as low as 0.46%.
Now think about how you engage with email. Do you check it first thing in the morning? And then fairly regularly throughout the day? Is your email accessible on several different devices? Would you typically read every subject line? I'd be willing to bet that your answer to most of these questions is 'Yes'.
And the stats support this. Emails have roughly a 20–30% open rate, meaning they're 5 times more likely to be read than a Facebook post and without having to compete with pictures of someone's baby or Beyonce's latest video. They also have a CTR of around 3%, meaning people are 6 times more likely to engage with an email than a tweet.
Take back the power
Email is also one of the few channels you have complete control over. Not only do you not have any unexpected algorithm changes or updates to contend with, but you can also segment your database more easily to target specific customers.
And remember our post about the importance of email testing? If data is currency in the marketing game, then email testing is a cash cow! With all that information available at your fingertips, you can really hone email campaigns much quicker than you could a social media campaign.
Grow your database
You may also be surprised to find out that it can actually be easier to grow an email list than to gain followers on social media. This seems counter-intuitive; after all, it takes much more effort to type in an email address than just clicking a 'Follow' button, right? But in an experiment by Derek Halpern, where he sent 1000 visitors to an email opt-in page and 1000 visitors to his Twitter page, he found that he received almost 500 new email subscribers – that's nearly a 50% conversion rate! In comparison, the Twitter page significantly underperformed.
And once you've made your way into someone's inbox, you're one step closer to making that person a potential repeat customer. Because guess who they'll think of first when they're looking for someone who provides your service? That weekly update will keep you front of mind when it matters most.
The bottom line
Still not convinced? Well, we've saved the best for last: email testing delivers outstanding ROI. Some reports have suggested it can be as good as $25 return on every $1 spent for b2b email campaigns.
If you'd like to learn how inbound marketing can help boost your b2b email marketing, download The quick-start guide to inbound marketing for technology companies today!
Brand chemistry is a strategic inbound marketing agency that goes the extra mile to deliver results for our b2b clients. Our inbound marketing specialists are HubSpot certified and use the latest techniques to provide our clients with a steady stream of relevant new leads.