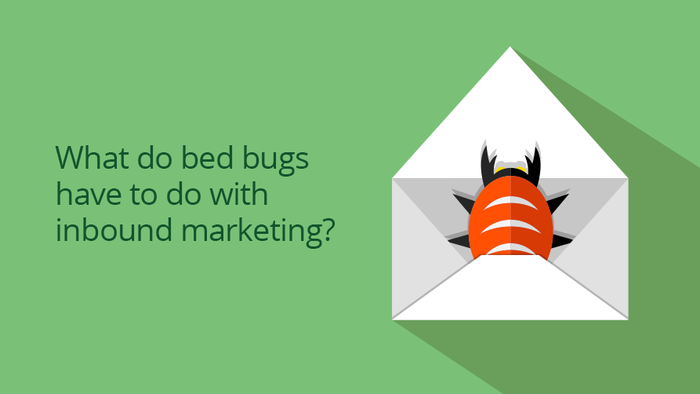 It's a competitive world out there and businesses are continually looking for ways to be the one that lingers in the memory, long after the others have faded. We know that for tech companies this is especially important, because in order to succeed they need to scale — and quickly.
This is where an inbound marketing agency may be able to help. An experienced inbound agency can help you to define your goals, consolidate your brand and help you to get out there and grow your tech business. I had a chat today with Brand chemistry's resident experts, Managing Director, Zoe Palmer and Head of Content, Andrea Hoymann, to explain what inbound agencies can do to get tech companies to that next level.
In a nutshell, what is inbound marketing?
Andrea Hoymann: Inbound marketing is a method of marketing where you attract the right visitors to your business with relevant offers. Your ultimate goal is to turn them from visitors into leads into customers.
Ah: It's highly scalable and accumulative. Think of marketing as a magnet that attracts the right people to your site.
When you create more and more content over time, what you are doing is building a library that will continue to attract visitors to your site, long after you've forgotten about that post you wrote six months back. With each piece of content you continue to improve your search ranking. So the more relevant content you have on your site, the more potential customers you will be able to attract throughout the entire process.
With inbound marketing, we have a concept called the funnel, which outlines three steps people might take in the buying process. You want to make sure you're creating content regularly for each stage.
To highlight it, let's use an example. One day, a person wake up and is covered in weird itchy bites.
Problem Search (awareness)
At this stage, the person knows that there is something's wrong and needs an answer to the puzzle, so they Google:

These people are very open to solutions, they know have they have a problem but, they don't know that there's a solution that can help them.
Solution Search (consideration)
After a quick google, it turn outs that your weird bites have come from bed bugs, they now know that they need something that kills bed bugs. They Google: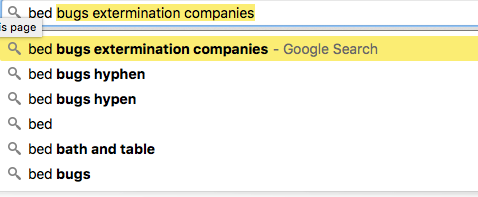 These are super competitive search terms, because people are very close to making a buying decision. If you rank on the first page for them, you are likely to get lots of inbound enquiries through your website.
Brand search (decision)
They've found that Bob's Busting Bed Bug's is the best company in their area. Goodbye weird body rash and antisocial scratching!
If you were to apply this to a tech company, you would need to cover all search terms in your content creation process:
The solution searches to make sure you're in the consideration set with your competitors.
The brand searches are what will give you the quick wins.
The problem search to fill the top of your funnel. Leads that come in at this stage tend to need some nurturing and a slow-burn approach, (except for bed-bugs, you may want to get rid of them quickly).
Zoe Palmer: Another reason inbound marketing is good in the b2b space is often the products are very complex, as is the buying process. Content can help you to explain complex things in fairly straight-forward terms to the customer.
It's also great because inbound marketers spend a lot of time creating personas that help you tailor your message to different stakeholders in that decision-making process. Your content will be different for CIO to what it is for a sales assistant, for example.
The other reason is that it gives b2b tech companies (who sometimes have a reputation for being a bit dull) a chance to develop a brand personality.
Do you agree with the statement below? In what ways does inbound marketing 'level the playing field?'
Companies with attractive products and services can now compete with larger brands that have traditionally enjoyed a much greater reach with bigger marketing budgets. In this way, inbound marketing acts as the great leveller - Chris Horton
Ah: Yes absolutely. Inbound favours the disruptor, because they dare to be different. They aren't held back by the fears, the conventions and the processes that a more traditional company may have. They have more freedom to be quirky, agile and innovative. Zendesk, a support ticket system, is a great example of this. You wouldn't necessarily expect this kind of energy from a b2b technology company, yet they feel like they are in the retail space.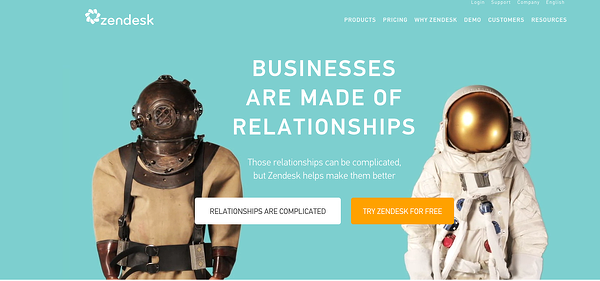 What can an inbound agency offer that a business can't do themselves?
Zp: You get access to a team that features the variety of expertise you need to plan, execute and tweak inbound campaigns. For example in a start-up, maybe you can afford one or two generalist marketing staff, but by hiring an agency, you gain access to strategists, writers, devs and creatives, who can all work with your team to plug your skills gaps.
Ah: The other great thing with an agency is that you can dial your marketing up or down as you need it. For example if you get funding you have the option to scale it very quickly over say, two months, then dial it back down. Agencies can also see the wood for the trees. They can offer a fresh approach to the things you're trying to achieve. They also have the luxury of time and accountability - we're not getting swept up in internal operations, which can mean agencies are able to remain strategic and give you more bang for your buck.
What are some examples of fantastic inbound marketing content produced for a tech company?
Zp: As Andrea mentioned, Zendesk are fantastic at what they do. Naturally, I would say that HubSpot is the forerunner of inbound marketing, and we know that Booking Boss is getting amazing results. We also admire what Client Heartbeat is doing.
Want to know more about how inbound marketing can grow your business? Download our guide to inbound marketing for technology companies and discover the possibilities!
Brand chemistry is a strategic inbound marketing agency that goes the extra mile to deliver results for our b2b clients. Our inbound marketing specialists are HubSpot certified and use the latest techniques to provide our clients with a steady stream of relevant new leads.