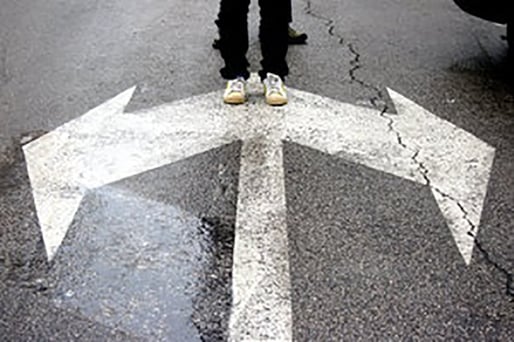 We have entered the last quarter of 2014 (that came around quickly, didn't it?) and while the supermarkets are busy stacking the shelves with Christmas goodies, marketingland is once again engaging in their favourite pastime: b2b content marketing trendspotting. We alchemists couldn't be more excited about the amount of market research that is about to hit our inboxes (full disclosure: we're a bunch of geeks here at Bc HQ).
But who has the time to read all this stuff? Don't worry: we've got you covered. In the next few months we'll analyse some of the key research pieces released by the world's major marketing bodies for you. This week: the Content Marketing Institute's (CMI) B2B Content Marketing 2015: Benchmarks, Budgets, and Trends Report.
While the report focuses on insights gained from research in North America, it contains valuable lessons for any b2b marketer who wants to include content in their marketing strategy next year. Here are our three highlights.
Lesson 1: Document your strategy
Having a content strategy is great and really important. But it is hard to implement it consistently if you don't have it documented anywhere. And yet, many marketers are running their content strategy purely from memory. According to the CMI report, only 35% of marketers have a written record of their content marketing strategy (yes, we agree: it's surprisingly low).
While documenting a strategy is a lot of work, it is definitely worth the effort. A well-defined and documented content strategy will keep the whole team on track: because in the world of content, it's easy to get a little bit carried away. While the artist in us would love to spend our days creating viral animation videos, it might not be the best solution to support our marketing objectives. Refer to your content strategy to sanity check any major content initiative.
Lesson 2: Measure ROI
There it is again: the much dreaded R word. Only 21% of respondents to the CMI research consider themselves successful in tracking the ROI of their content marketing efforts! Not surprisingly, those marketers who have a documented strategy are also more effective at measuring ROI than others.
But measuring ROI needs more than just strategy and metrics: you also need a detailed plan on how you will actually get hold of these metrics and who is responsible for reporting. Effectively tracking traffic sources, conversions and first point of touch can be challenging in the digital space. Spend some time investigating the reporting capabilities of your marketing technologies. You might have to invest in additional tools to be able to get the full picture.
Lesson 3: Quality over quantity
If you are spending much time on social media, you probably know it already: there is a lot of branded content out there. A whooping 42% of marketers contributing to the CMI report said that they publish blog posts daily or at least several times a week. Bosh! Brand publishing has certainly arrived.
While churning out content at this rate can be a successful strategy for large enterprises, it's unlikely to be a sustainable approach for small or medium sized organisations. Instead of trying to keep up with the Content-Joneses, focus on quality content production and invest in your content distribution to help give it the cut through it deserves.
To determine the effectiveness of your marketing efforts you have to measure your results along the way.
But which metrics should you turn to? Sometimes it can feel as if the options are endless. We created our guide The 6 Marketing Metrics Your Boss Actually Cares About for this very reason. Download it today to learn more.
Brand chemistry is a strategic content marketing agency that goes the extra mile to deliver results for our b2b clients. Take a look at our client case studies to find out more.