Does the thought of compiling your annual marketing report make you want to run away from home?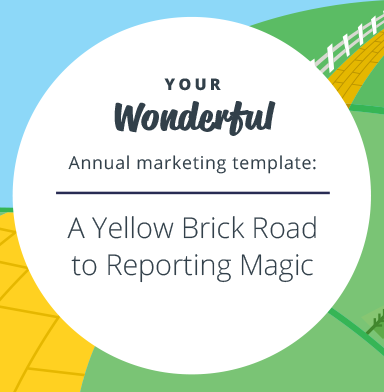 You don't need more brains or more courage to start your annual reporting. Using the Wizard of OZ as a guide (really), this template and guide will show you how to:
Obtain the data you need
Assess what's working (and what isn't)
Use some great visuals to illustrate your point
Get you set for the year ahead
Oh, did we mention that it will also save you loads of time? The only thing our template can't do is travel through time… yet. Interested? Then download our reporting template now!