Want to produce top-notch content?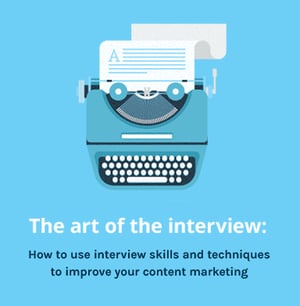 If you want to create rich, interesting and compelling content you need to ditch the Google search, find some experts and hone your interviewing skills pronto!
Interviews are so vital for content creators because they offer a level of insight and depth routine research simply can't match. If you'd like to take your content to the next level, check out our guide The art of the interview: How to use interview skills and techniques to improve your content marketing.
We've chatted to experienced interviewers to help you:
Prepare for your interview so you can lead a confident and informed conversation
Find the right angle to make your next content piece pop
Create instant rapport and connection with your interviewee
Weave together interview copy that makes your subject shine