With new marketing tools and techniques entering the market practically every day, it can be hard to stay on top of the game.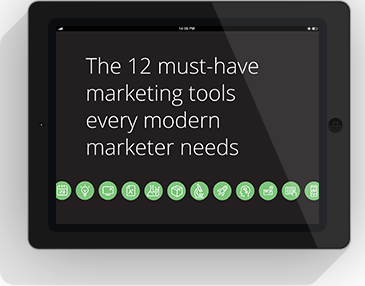 How are you supposed to know if you actually need these tools to take your marketing strategy to the next level, or if they are just funky time-wasting gadgets, right?
Our insider's guide to the 12 must-have marketing tools every modern marketer needs will help you:
Save valuable time and resources in your content marketing efforts.
Cut through the social media noise.
Easily manage all your digital campaign assets.
Refine your content distribution strategy.
Improve your website conversion rate.