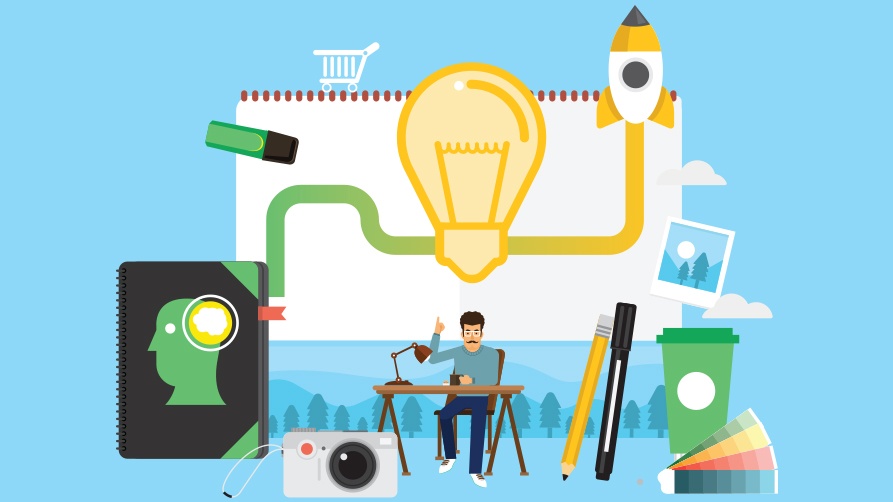 The word retainer is often feared. But it shouldn't be. If you want to get the best results from your b2b inbound marketing agency, a retainer agreement is the smart way to do business.
Why?
Because retainers offer businesses, of all different sizes, the opportunity to meet and exceed their marketing objectives. Better still, well functioning long term relationships fostered by retainers make a noticeable difference to your company's bottom line.
If you're not currently on a retainer with your b2b inbound agency, here are five extremely good reasons why you should explore the option.
Retainers offer all the agency's services
It's kind of like Club Med. Top-shelf spirits are inclusive. Same with an agency retainer. It's a one-payment-per-month system and you get all the services the agency has to offer. This can be strategy, design, copywriting, public relations, technical setup, coding etc. You know you have access to all the talent across the the agency. You also get access to their contacts - relationships tested and built up for years. For example, if you're working on a media strategy you stand a higher chance of getting your story run due to the agency's media contacts.
Retainers enable time for groundwork
Inbound marketing involves a lot of strategy, research and relationship building with various stakeholders. This takes time. Retainers give agencies the time they need to do this without project constraints that limit an agency's scope. They also afford agencies the scope to look for new opportunities on the client's behalf, make connections and suggest new strategies, with the data and experience they've built up.
Retainers eliminate excess spending
The best part about a retainer is there are no unexpected and costly surprises. Retainers work on a cost-per-month basis that allocates you either a set number of hours or agreed-upon deliverables. For the hour-based retainers, if the agency takes longer to complete the planned tasks than the hours agreed on, it's on them to wear the cost. For retainers based on deliverables, it is the agency's responsibility to correctly scope and cost deliverables up-front, and if tasks take longer than planned, again, the agency has to wear the cost.
On a per-project agreement hourly rates are higher. If you change your mind halfway through and defer from the agreed upon quote, expect to be charged more.
Retainers give you more value in the long run
Working closely with one agency over a long period of time has many advantages for your business. The agency will become more familiar with the tone, style and the objectives your business is moving towards. As things pick up and the agency becomes more familiar with your business and internal approval processes, content production time will reduce.
It also means not having to explain to a new agency the intimate details of your business, your expected outcomes, your style etc. This is especially pertinent in the b2b inbound marketing realm. Inbound marketing is not a quick fix, it's a slow-and-steady-wins-the-race approach, complete with benefits that outweigh outbound approaches. If you can foster a retainer relationship with an agency you trust, they will work autonomously and save you time and money.
Retainers give you a holistic view of your marketing efforts
Long-term relationships also offer stability and more focus on your business outcomes. If you give tactical remits to different agencies e.g. SEO or PPC, and a single agency is not responsible for the overall strategy, measurement and achievement of your marketing goals, you're unlikely to see a good ROI. One team with intimate knowledge of your brand, strategy, tactics and metrics is a more manageable approach, and makes your life easier too.
Retainer agreements are the smart way to do business. Any b2b businesses looking to make a difference to their bottom line should consider the advantages, such as fixed monthly cost, intimate brand knowledge and the time and resources the agency needs to excel at their job.
Brand chemistry is a HubSpot certified inbound marketing agency. If you would like to know more about how an inbound marketing agency can help get you to the next level, you should down-load our 7-step checklist today!
Brand chemistry is a strategic content marketing agency that goes the extra mile to deliver results for our b2b clients. Take a look at our client case studies to find out more.