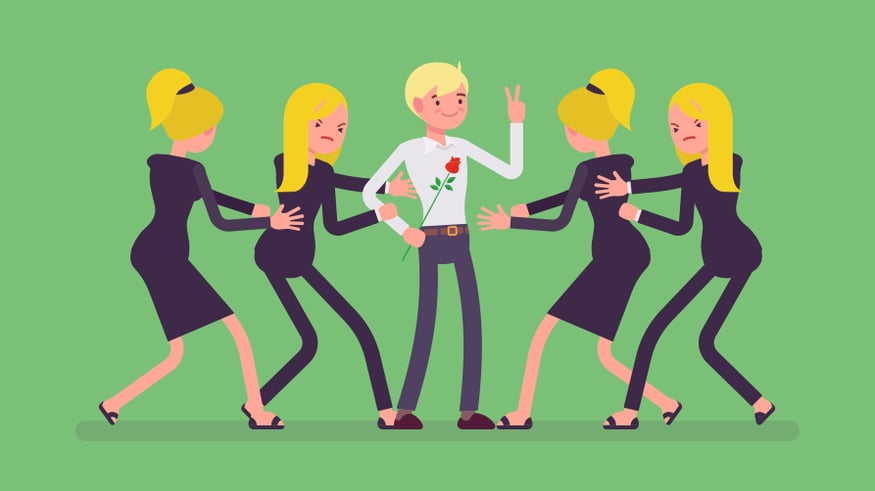 Reality television is the visual equivalent of standing in front of the fridge vacantly scooping icecream into your mouth. Sad? Well, yes. Bad for you? Probably. But while it might not win you universal admiration (haters gonna hate) there is no denying its sordid allure. Just like ice cream, reality television comes in every imaginable flavour. And The Bachelor is the flavour of the month.
You may be like several of us here at Brand chemistry, riveted to the insane world of Richie and his cult-following, otherwise known as the bachelorettes. As Ritchie and his everlasting love (Alex, really?!?!?) were riding off into the sunset for their happily ever, we realised there were lessons to be learnt. And not only about the apparent difference between network television's idea of romance and the rest of us.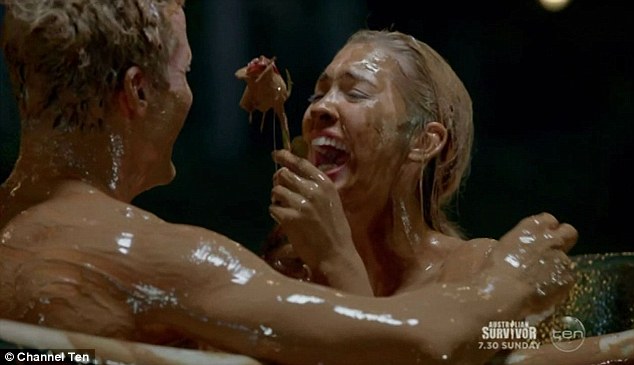 Humiliating? Tick. Unhygienic? Possibly. Unsettling? Definitely. Romantic ….. errrrhhhmmmmm
No, there aren't just some important life lessons here. One blonde man consecutively dating 26 (mostly blonde) women has lessons for everyone, even for b2b technology marketers. What on earth are they? we hear you ask. Scratch your head no further. Scroll below to discover the secrets of The Bachelor.
Grabbing attention in a sea of hopefuls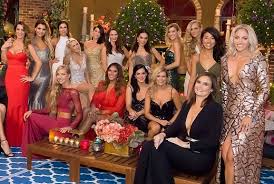 Who will win all of the love?
Like the contestants, your business is vying for the attention of your prospect. But in a sea of dazzling choices, how do you make sure that you get a date?
Luckily for b2b technology businesses, we don't need to dress up in inflatable kangaroo suits and beat each other up to demonstrate compatibility with our ideal customer.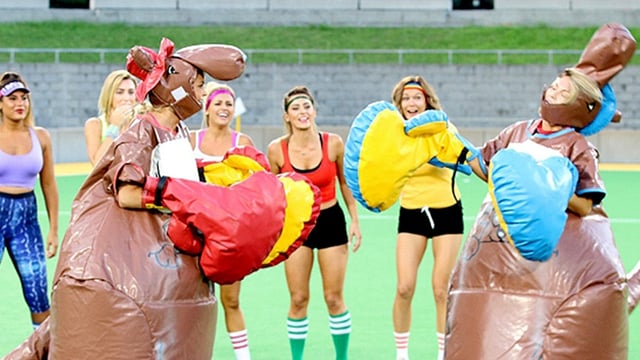 Klassy
However, we do need to demonstrate why we are the best bet, why we are the most suitable and WHAT WE CAN GIVE THEM THAT NO ONE ELSE CAN.
Don't make it all about you
If you watch The Bachelor regularly, you'll know that the savvier contestants make their one-on-one time with Ritchie count. They don't blab on and on about how amazing they are, they actively listen to Richie, his wants, his hopes, his dreams and need and then seek to demonstrate how they can answer that. In short, it's about him, not them.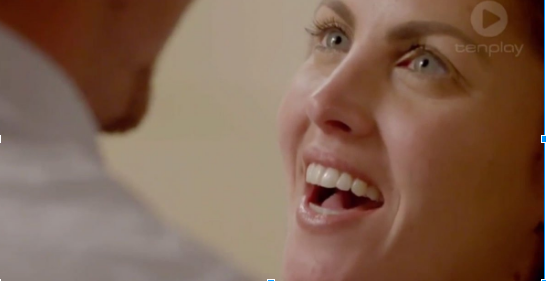 So how blonde are you? Fascinating!!
Not unlike modern marketing really. Companies that just blab on and on about every single precious feature their product has on their website will not be getting a rose.
If a customer is on your site, you have one shot to demonstrate why you are a good fit for them (in fact you've got about 15 seconds). And you are not going to answer that question by listing all your features in jargon-heavy language. All that will do is overwhelm and alienate your prospect.
Even if your software has all the industry-first developments, listing features isn't going to win their hearts. Or more importantly, answer the central question: How do you make your prospect's life better?
Getting to know your prospect
You can't make anyone's life better if you don't know who they really are. While the contestants only have snatches of time to get to know their target, we have the opportunity of being a little more considered.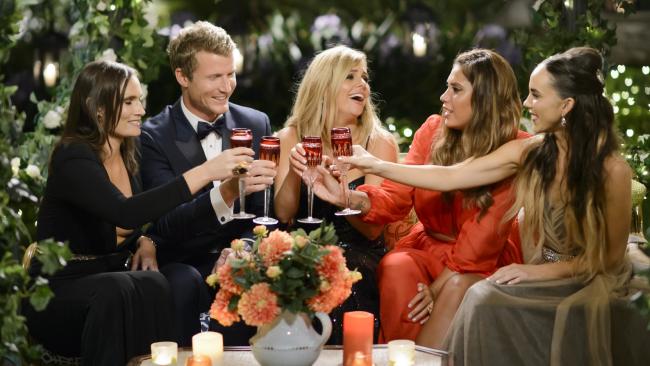 This is the time to get researching. Creating a buyer persona is a fantastic way to establish (in great detail) who your ideal customer is and what they need from you. Normally all the departments from the business will get together to help piece who this might be. After everyone has fleshed them out, you will need to validate the persona with interviews (normally customers that represent the persona).
It's also a great idea to interview prospective customers. If you don't have the leads at this stage, you may need to find someone who matches your persona. Have a look on social media and reach out (with a small incentive if need be.)
Distinguish yourself from your competition
An important part of this journey is establishing what you have that others may not have (except if Richie is to go by, perhaps don't be brunette.) As other options have been eliminated you need to show why you should be the one your customer proposes... to do business with. You know, not unlike a sneaky snog at a cocktail party.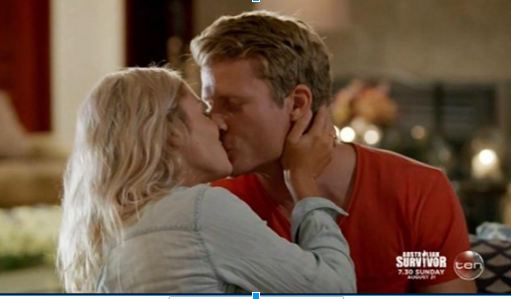 Take that Alex!
A great way to show this is by creating a comparison guide of companies in your area. A competitor comparison chart should provide a gorgeous visual snapshot of companies in your area and should feature:
Price
Features
Capabilities
Efficiencies
Services included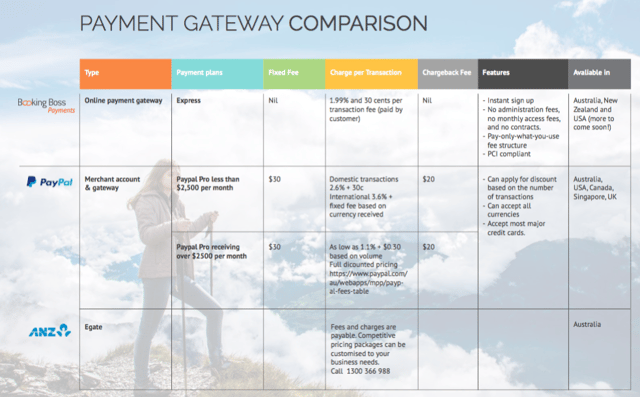 Booking Boss, a b2b technology company, has a payment gateway comparison chart that demonstrates this perfectly. Not only is it beautiful, but you get a sense of the offering straight away. At a glance you can see why their offering is so appealing, ie.,that a quick, cheap, easy way to apply for a payment gateway is infinitely preferable to the alternatives.
Call in the cavalry
When Richie met the remaining four families, it was an opportunity to get to know them on their own terms. It was also a chance for the girls to allow their loved ones to sing their praises and for Richie to see them in a whole new light.
Allowing someone to gush over how wonderful you are is a much more potent way to get the message across. While it's probably unprofessional to get your dad to step in here and tell the world how amazing your operation is, it is a good idea to approach customers who you are happy with your product or services and ask whether they can endorse you, or whether you can do a case study with them. Like the hometown episode, the case study should come later in the piece, when your customer needs some extra information. In fact, before making a final decision, HubSpot estimates that 9 out of 10 businesses will look at a product review.
They are also more likely to respond well to case studies that they can draw parallels to, so local and industry-specific will be more potent. (This could also be the reason that Perth boy Richie and Sydney-based Olena were never destined to work out.)
Results don't happen overnight
Wooing your customers is not a game for the faint hearted. It takes patience, strategy and commitment to ensure you are getting the right person for your business.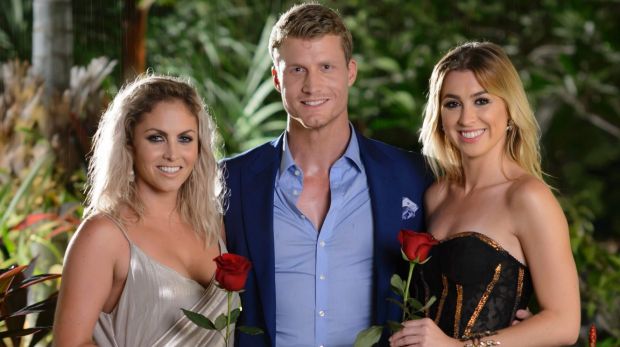 Like Alex, we hope that you seize your opportunities, manage to outclass your competition and end up with your man.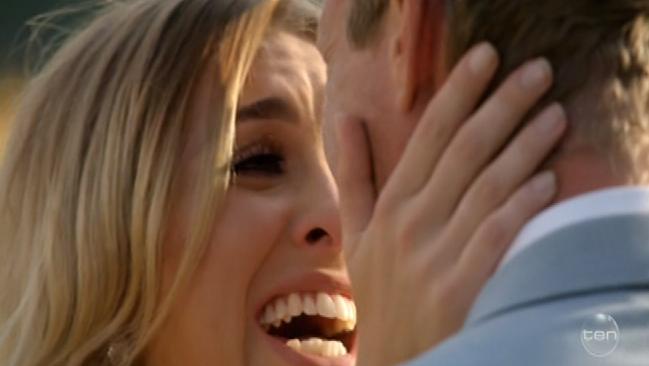 Winnerrrrrrrr!!!!!! Sorry Nikki :(
If you would love to know more about how your inbound marketing efforts can allure your ideal customer, you should check out our Quick-start guide to inbound marketing for technology companies today.
Brand chemistry is a strategic inbound marketing agency that goes the extra mile to deliver results for our b2b clients. Our inbound marketing specialists are HubSpot certified and use the latest techniques to provide our clients with a steady stream of relevant new leads.