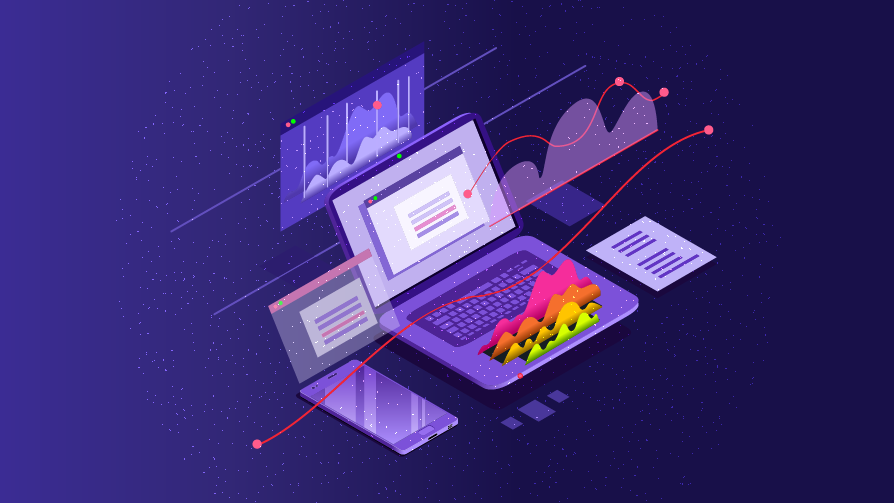 Let's face it, trying to distinguish one marketing agency from the next is not easy for anyone who isn't a marketing specialist.
Understanding the many types of marketing agencies can be complicated. Some terms you may be familiar with, like "creative agency", are legacies of the traditional advertising age. Others, like "digital agency" are obviously newer, but can still cover a really broad spectrum of agency types.
Whatever you need, remember, an agency's trade is 'the pitch' - so be sure about what you need and how you'll evaluate each option before you become entranced by their pitch.
Break it down for us, what are the main types of marketing agency?
Glad you asked. We think at the top level, agencies can actually be broken down into two key categories: Strategic and Tactical.
Strategic agencies
These are results-driven agencies that will formulate custom strategies by understanding the market, the business and the goals. These agencies typically use data and insights to develop the appropriate priorities and goals and then create impact using a variety of integrated tactics, including content, UX Design and build, digital experience management, sales enablement, SEO, digital marketing, social media and more.
While each business will differ in the scope of services, some strategic agencies are stand-alone, full-service agencies and others are more specialised, leading to partnerships with additional agencies or specialists to deliver an integrated service.
This means you can break strategic agencies down further into:
Large, multidisciplinary agency
Multidisciplinary agencies often have a large reach across industries and territories. In these agencies, account managers are generally spread across a range of accounts and utilise strategists and implementers within the agency.
Usually fairly established and well-known, these agencies can and frequently do deliver excellent work, but are usually suited to servicing larger, corporate clients with bigger budgets, by virtue of their own size and make-up.
Smaller, niche strategic agencies
Often, these niche agencies house a narrower focus, for example b2b marketing. Within these, the account managers are often also strategists and focused on delivering results.
Care, hunger for the work, attention to specialist detail, speed and a more personal touch are among the reasons businesses often like to choose smaller agencies.
Tactical agencies
Marketing is such a broad field (to which any in-house marketing manager who is expected to be strategist, social media expert and UX designer will attest). So it makes sense that there is a need in the market for tactical agencies - which are more focused on the specific tactics required to execute a particular strategy. Examples of these are SEO, PPC or social media agencies.
Usually, the in-house marketer will have identified the requirement for this agency throughout strategic planning, and will have a goal and KPI requirement already mapped out.
A tactical agency will therefore be required to identify the appropriate execution to reach the goal.
How do you figure out what kind of agency you need?
A good long look at your team's skills is the place to start (you might be surprised at what you find when you go digging!).
Do you have strategy experience in-house, and you just a little need tactical help? Or are you branching into a whole new area of marketing that requires some more strategic guidance to begin with? You also need to consider your organisation's appetite for agency spend vs building in-house competency.
Much will depend on your organisation's current goals, business model and maturity. For example, if you need to minimise headcount to scale quickly, you will usually prefer to outsource to a full-service strategic agency that can just take care of everything for you.
What else should you consider when choosing an agency?
Once you've identified a shortlist that could fit the bill, there is usually a pretty tried and tested process for choosing a partner. These are the checks and balances our prospective clients generally ask to see from us:
A proven track record in similar industries
Chemistry developed throughout the sales process (important because open communication and collaboration reaps the best results)
Client references (not just case studies and testimonials). Are they being referred by someone you trust?
Proof that they practice what they preach. How does their own website and marketing look?
Knowledge demonstrated throughout the sales process - particularly a track record in solving a particular problem the client has always struggled with e.g. development of case studies, website conversions etc…
Retention of clients past the first year
Value for money. Are you getting an entry level account manager or a strategic lead as well?
Using this as a bit of a checklist will almost certainly help you feel at peace with your decision.
What are the extra watch-outs to be aware of?
Great question. Even once you've been through the due diligence process, you may be down to a couple of choices. To separate the makers from the fakers, do a final screening to weed out the following:
Agencies that are long established but with a core competency that is not in the area where you need assistance (e.g. PR agencies that have recently also become content marketing agencies)
Agencies that are seemingly strong in methodology, but unconvincing in their ability to execute (can't show how they've solved similar issues to yours in the past)
Those that give you only what you asked for, rather than understanding the context and ensuring you have the right solution (giving you what you want, but not necessarily what you need).
So there you go. Hopefully now you're aware of the different types of agency available to you, and you have a good guideline for sorting the strategic from the tactical, the good fit from the bad.
To help you on your journey, why not check out the 5 Marketing Skills Your Business Can't Do Without.