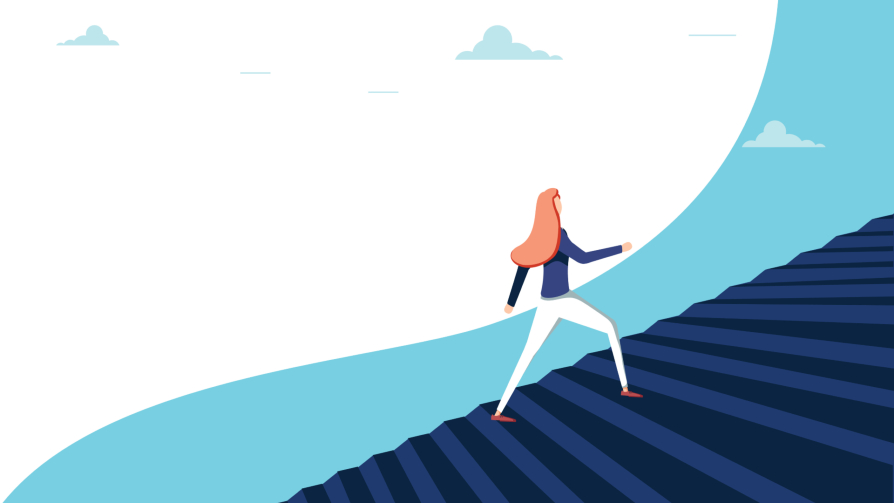 For those of us in marketing, we know how essential it is to stay up-to-date on, well... everything. In an industry that's constantly evolving, there's always a new tool or algorithm that can help or hinder your current campaign, another niche area to upskill in and an endless list of tasks that you're trying to juggle.
At Brand chemistry, we are all kind of geeky - spending personal time upskilling or reading new tricks. But we wanted to know how the best in house marketers keep their skills sharp and out-perform the rest too. So we asked three fantastic marketing directors we know to share their marketing tips. Here's what they taught us.
Read, read, read
We're sure you're already doing this on your favourite social media channels, marketing blogs and more. But here's what top marketing directors are reading (or listening to) to stay up-to-date on industry trends and innovations.
Andrea Hoymann, Marketing Director at Sinorbis, says: "Books are still the best way for me to immerse myself fully in more complex topics and understand the bigger picture so it can inform my strategy. I also like the short and interactive nature of LinkedIn posts, where marketers often share their experiences trialling different innovations in their business. It's easy to ask questions if I want to test something similar at work."
Christina Loukissa, Head of Digital Marketing at Perkbox, says: "Personally, I have developed FOMO when it comes to innovation. I've been following a number of thought leaders from the tech and start-up industries. They're usually early adopters who can provide valuable insight into new tools, so I follow them on social media, subscribe to their newsletters, and listen to their podcasts and webinars."
Vanessa Bernardo, Marketing Director at Gotcha4Life, says: "I love listening to podcasts, interviews and live webinars with inspiring entrepreneurs, like the new Cuppa of Life breakfast series. I also talk to as many experts as possible. With information overload these days, I find having a great conversation with a human on a topic that lights them up is a much more inspiring way for me to stay up-to-date."
On that note…
Talk to experts
Try as we might, no one marketer can know it all. But you also don't have to if you surround yourself with people who specialise in different areas.
Vanessa says: "Don't be afraid to ask questions and understand that you'll never know everything. Invest in strong, authentic relationships with experts who can add value to your big plans. Many people in my working world are much cleverer than I am and specialise in niche areas, so I pick their brains every chance I get. "
Christina says: "I have to build my knowledge base across many different areas to be able to support my teams, our customers and the business as a whole. That can be difficult, but a good place to start is by building strong collaborative relationships and gaining a deep understanding of what other colleagues in marketing and across your business do."
Stay focused
This one might be obvious, but when it comes to day-to-day marketing, it can be easy to lose focus. Perhaps you've become so bogged down in your task list that you've forgotten the big picture, or your attention is constantly split between multiple priorities? How can you decide what to focus on when work is so busy?
Andrea says: "I believe multitasking is overrated, especially professionally. Instead, I try to give things my full attention by working in chunks of time. I block out parts of my diary to focus and parts to communicate, and I actually notice a big difference if I don't stick to this—I get less done and end up feeling a bit scattered in the evening."
Vanessa says: "I keep my strategic goals and business vision stuck on the wall so I can always run new ideas through the funnel of relevance and question what will make the biggest impact. This is particularly helpful when working with limited time and resources. And the 'critical, important, nice' check helps me to prioritise."
Christina says: "As my responsibilities have increased, knowing which areas to focus on and how much time to allocate has become a critical skill in order to remain a top performer. Since not all projects and tasks are equally important, I use techniques, such as the 80/20 principle, to ensure I'm on track to achieving my goals each day."
Test your ideas
Especially early on in your marketing career, it can be difficult to get your ideas heard. For those wanting to build up their experience, taking the initiative to investigate further can go a long way.
Andrea says: "Find ways to test your ideas on a small scale, measure the impact and share your insights with the wider team. Then do it all over again! Running small tests like this is the best way to gain experience, develop your skills quickly and earn a reputation as an innovator in the business. Once you've shown the impact your ideas have, you might even be able to implement them on a much larger scale."
Be curious
If you're not asking questions, then how are you learning? It might sound cheesy, but cultivating curiosity at work will help open you up to new possibilities.
Christina says: "I have a habit of deep diving into our funnel data and listening to sales pitches to understand how and why customers came to us. This has helped me to become better at identifying opportunities for improvement in my strategies, to be more creative, and to adopt a 'test and learn' mindset."
Final advice…
Andrea: "Watch Gruen. It's hilarious and you always learn something about branding and how to run great campaigns with a clear message - or maybe not so clear ones."
Vanessa: "We're all human at the end of the day and we should be able to make an enormous impact while still being nice to one another."
Christina: "Great CMOs are the ones who love and enjoy what they do. Finding what you're passionate about and planning your path is as important as building your marketing skills."
If you'd like more expert marketing advice, watch our webinar on-demand now. We discuss how to pivot your marketing strategy for the 2020 environment.
Brand chemistry is a b2b marketing agency winning your customers' hearts and minds through inbound, brand, content, lead generation and digital strategy. Our marketing specialists achieve stellar results with the latest lead generation techniques.