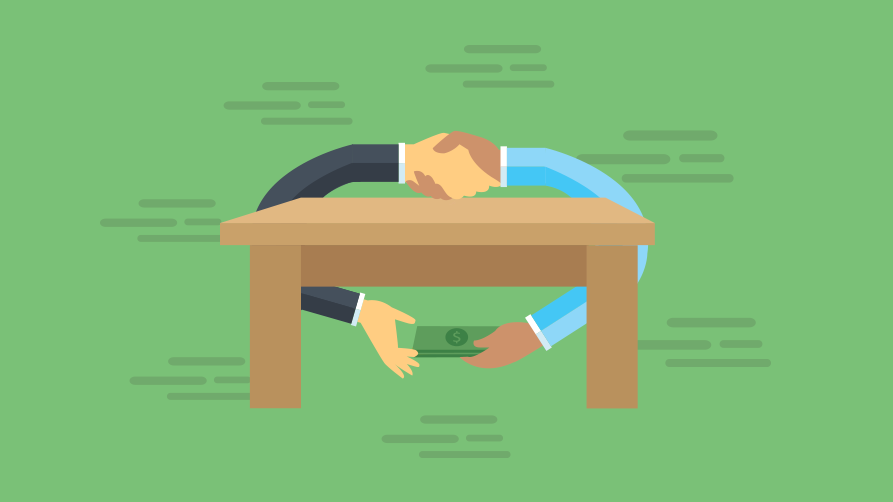 B2b marketing can sometimes feel like scaling Mt. Everest during peak season. It may seem like a great idea, but the journey is arduous and fraught with peril.
What's more, the landscape is saturated with other people with exactly the same goals - many of whom will meet their demise long before the summit due to an unfortunate penchant for grandeur and a lack of understanding of their environment.
With limited resources, tight deadlines and over-ambitious goals, marketers can be tempted to take unethical marketing shortcuts to build the momentum they need to reach the top.
But riding a snowmobile up a mountain can cause an avalanche that leaves you tumbling down like a toddler trying to climb up a playground slippery dip. So to make sure that you ascend safely and in the right way, here are 4 unethical marketing tactics you should avoid.
1) Making false or misleading marketing claims
Any kind of false or misleading advertising will only hurt your brand. Take Nurofen for example, the pain reliever made by Reckitt Benckiser. Nurofen came in a number of varieties to alleviate specific sources of pain. Feeling the pangs of a tension headache? Nurofen Tension Headache has got you covered.
Maybe it's actually a migraine. Not to worry, Nurofen Migraine is there to help. Maybe it's back pain that ails you, well yes, you guessed it – Nurofen Back Pain is there to smooth those kinks. Naturally, these "targeted" pain relievers attracted a premium, almost double the price over the standard variety.
But here's the thing…

They're exactly the same.
Each of the tablets were found to contain the same exact amount of the active pain-relieving ingredient ibuprofen lysine. Reckitt Benckiser copped a $1.7 million dollar fine, were ordered to remove the products from shelves and took a major hit to their brand image.
Nurofen's unethical marketing scandal caught the attention of the consumer watchdog for misleading customers, and costed them dearly.
It can be tempting to fib a little (or a lot) about your product or expertise but the repercussions of its discovery far, far, far outweigh any short term benefits.
2) Smoke-screening outcomes with activity
Any marketing department or agency worth its salt will have annual defined goals that they've agreed with leadership and that correspond to the organisation's commercial goals.
Effective marketing reporting ideally reports on marketing's attainment of these goals, month by month, and therefore contains the following:
Raw KPI data, comparing monthly goals and actuals in spreadsheet format
An exec summary that highlights your month's outcomes, and summarises what key stakeholders really care about:

% growth in reach
% growth of website visitors
% increase of known leads
% growth of sales opportunities
Number, value or % growth in sales

The detail behind all of your tools and tactics. This is equally beneficial to producers of the report as it is the readers. Great marketers are able to put their egos to bed and use data to understand where the results are coming from, in order to make clear recommendations for next steps.
For more information on specific metrics to include, check out our marketing reporting template here.
For now, note this. Every one of your key stakeholders - especially those who are funding your work will want this:
Specific metrics by channel

Relative improvement or decline from previous months

A hypothesis of why the results are as they are (e.g. the audience is not engaged with this message), and

Recommendations for next steps
Unethical practice in b2b marketing is smoke-screening ordinary results with a list of activity. e.g. this month we wrote and designed a brochure. Do this, and you'll only ever be seen as the colouring-in department, plus, you'll never really understand where your results have (and will) come from.
3) Paying for popularity
Generating leads and social media are now both integral parts of any marketing strategy. Both require dedicated time and resources to be effective. There is however, a way of doing both using only the latter – by buying lists, likes and links.
Lists filled with thousands of email addresses, and hence possible leads, can be purchased, owned and rented. Likes, followers and views are sold by the hundreds for dollars at a time. Backlinks, are bought and sold in online markets. Social proof can now be purchased.
For the time-poor this can sound like a dream. But there are a number of reasons why it's not. In the end it all comes down to authenticity. Any bought list or link is never going to be as effective as a nurtured one. Blasting people who've never heard from you (or willingly handed over their contact details) is a sure way to damage your digital reputation and bought links can get you penalised in search rankings. It might even expose you to penalties under the Spam Act.
The problem with buying likes and followers comes down to engagement. Imagine preparing for the big mountain climb and asking your friends, family and fans to come and support you. They're there with you at the base of the mountain cheering you on, delighted by each of your victories. Buying social media followers is like paying a bunch of random people to watch you climb while wearing earmuffs, with their eyes closed, over Skype.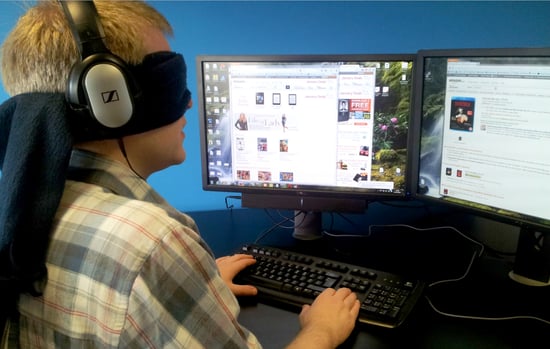 The point is, they're not engaged with your business, their support and any traction you build from their initial sign on quickly dissipates into an empty, dark void. Plus, Mark Zuckerberg is on a mission to shut down any fake Facebook accounts, so you're likely to see the money you spent on fake Likes vanish into thin air.
4) Pulling a competitor down, instead of raising your own game
Negative SEO is an unethical b2b marketing practice, whereby firms purchase a yak-full of low-quality, low-authority links and aim them directly at their competitor's website.
This results in the competitor's website being penalised in the search rankings. The problem with this, apart from being just straight-up unethical, is that you will be burning the possibility of any future bridges.
At some point in your journey you may need their resources or expertise, but they won't give it to you because you kicked them in the shins and threw snow in their eyes from one-hundred metres back.
Furthermore, a competitor scorned is a lethal enemy. You can be sure that bad behaviour means fair game on your best employees and your client list. Behaving in an unethical manner in your marketing simply puts a big red target on your back.
A final word
Tackling the digital marketing mountain is not for the faint of heart but for the lionhearted. The allure of the easy-way-out shortcut will always end with irreparable damage to your business and its reputation. Resist the temptation and you'll find the view from the top simply sublime.
Luckily, there is a better way. Let us show you in our Quick-start to inbound marketing guide. It's got the marketing advice you need to reach your goals and make your company a standout amongst the rest.
Brand chemistry is a b2b marketing agency focused on delivering quality leads and measurable results for our clients. Take a look at our client case studies to find out more.