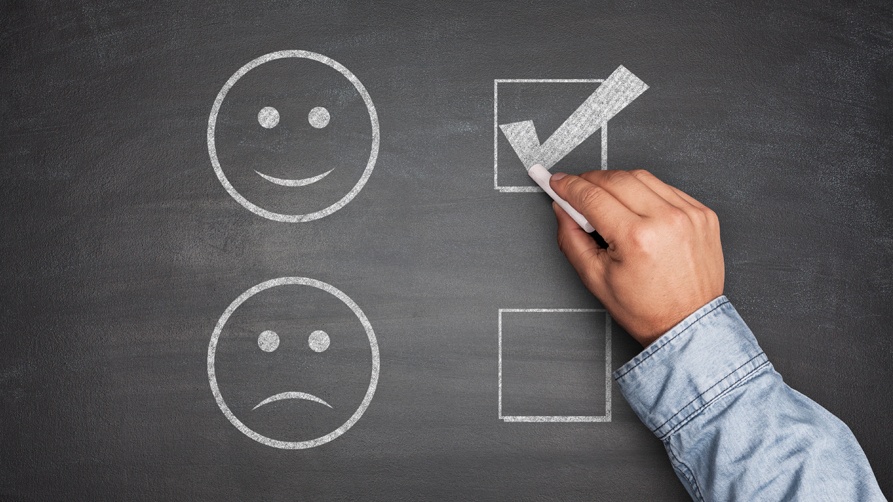 Brand advocacy isn't something that happens overnight — it takes commitment and hard work for your customers to love your brand as much as you do. But it's a goal worth striving towards. Why? Because brand advocates do not only amplify your brand's reach, they can also help attract new customers to your business - and therefore have a serious impact on your bottom line.
Apple has millions of brand advocates. Whenever a new iPhone comes out, you can be sure that one of your friends will be trying to convince you to upgrade, even if you iPhone 5s is still in perfectly good condition.
And then there are companies like Frank Body. Their simple coffee scrub has every girl on Instagram encouraging you to try it. Frank Body has amassed an unprecedented amount of super fans and brand advocacy through social media engagement. Their brand advocacy strategy is admirable and most importantly, effective.
So, what does it take to turn your customers into brand advocates? Well, there are a few ways to go about it, but ultimately it comes down to inbound marketing and generally having a customer-centric approach to doing business.
The Brand Advocacy Study
The Social@Ogilvy Brand Advocacy Study uncovered some interesting facts:
Brand advocacy happens anywhere. No category is too boring.
Features trump emotions. Meaning people will speak about the product features over the cost, benefits, customer service or ads.
Not many brands know how to drive true passion. Mentions of brands tracked on social were casual. In the study only two brands smashed it with more than 50% of their mentions falling into the categories of love, excitement, must-do or buy. Those brands had more enthusiastic advocates than The Hunger Games and The Avengers, which goes to show how powerful brand advocacy can be.
Brands need to step up their use of social media to promote brand advocacy. The study found that that less than 5% of satisfied customers advocate publicly for the brand on social channels.
This study was released in 2013 and in the three years since, some things have changed.
Paid social influence posts are much more common. Brands have latched on to the idea of paying influencers to promote their products - no we're not talking about the Kim Kardashians or Tiger Woods of the world. We're talking about social media influencers like Youtube makeup and beauty guru Chloe Morello. Or Instafamous Sydney Beauty Blogger. These seemingly everyday people have amassed a large social media audience and are endorsing a product for money. It's their product advocacy that makes their fans think, "Well if Chloe likes it, and she's done this video and the product looks great, it must be good."
Some b2b brands are using social in a way that helps their customers, and gives them more of an insight into the behind the scenes of their business.
But is this the best strategy? Paying social influencers and behind-the-scenes snippets are only parts of a bigger strategy, which has the ultimate goal of delighting your customers.
While nothing will ever be a quick fix, implementing the below will get you on the right track
How to delight your customers
Satisfy your customers' needs
To delight your customers you need to satisfy their needs. While the Ogilvy study says features trump feelings, those features still provide some kind of satisfaction to the user.
This insight can be interpreted in a number of ways. So ask yourself:
Does my product meet the needs of my customer?
Do I have a trained and competent customer service team who will fix problems and delight my customers?
Do I have a proactive approach to saying thank you to my customers?
Have I given my customer the best user experience possible?
Did my product deliver on its promise?
If you have any doubt about the above, fix it. It's not a set and forget it task either. You need to monitor these things on an ongoing basis, survey your customers and see where you could be doing better.
A net promoter score (NPS) is one method of finding out if your customers are satisfied and if so, how satisfied they are.
The customer gives a score and they're then broken down into three categories. Detractors, Passives and Promoters.
Detractors: These folk have a score between 0 to 6 and are unhappy and could possibly damage your brand through word of mouth.
Passives: Will score between a 7 or 8. They're happy but it doesn't mean they'll be telling everyone and their dog about it. According to Impact, they're not particularly loyal customers and would likely switch to another brand based on cost.
Promoters: Score between a 9-10. They will buy from you and will likely tell their friends and family about the positive experience with your company.
Develop a community & build relationships
Being part of a community makes a person feel important, loved and understood. By creating a community for your customers you're setting the foundation for a lasting relationship.
An easy way to do this is through social media. However, don't forget that your social channels are the face of your brand, so it's critical that your staff are aware of your market position and are well trained on how to deal with any issue, complaint and even compliment.
Too often in business do we focus on that one small negative comment and forget about the 100 positive comments. If a customer makes a positive comment about your brand, re-tweet, re-post, shout-out to them, do whatever you need to do to say thank you.
Sometimes humans need a little nudge to get them to share the love. So make sure you leave a prompt for your customer to take the next step. This could be simply at the bottom or the sales invoice - or in a follow up email to the customer. There's no shame in setting them on the right path. For example, ask them to go like your Facebook page, fill out a survey, give you a shout out on Twitter etc.
Be authentic
When it comes down to it, it's up to you and your team to make your customers feel special enough to take time out of their day to talk about you.
In business we're never going to get it 100% right all of the time. And that's okay. We're human and sometimes s*** happens. Transparency, authenticity and admitting when you've stuffed up will build far more credibility with your customers than lying and hiding the truth.
Take on and respond to all feedback. If the customer is being outlandish when they're clearly wrong, it's ok to point that out too. Just do you best to remain true to your brand.
Final thoughts
The key to creating brand advocates is delighting your customers. And as you've seen, delight takes many forms. From satisfying them by giving them impeccable service, acknowledging them, fixing their problems and saying thank you!
It is entirely possible to create loyal brand advocates, but it won't happen without strategic planning or due diligence.
A marketing automation platform can help you nurture a contact all the way through from lead to delighted customer. To learn how to pick the best system for your business download: The 10-Step Guide to Choosing the Right Marketing Automation Platform.
How have you attempted to create loyal brand advocates? Let us know in the comments below.
Brand chemistry is a strategic brand agency. With more than 10 years experience building brands, we know what it takes to stand out amongst your competitors. Take a look at our client case studies to find out more.