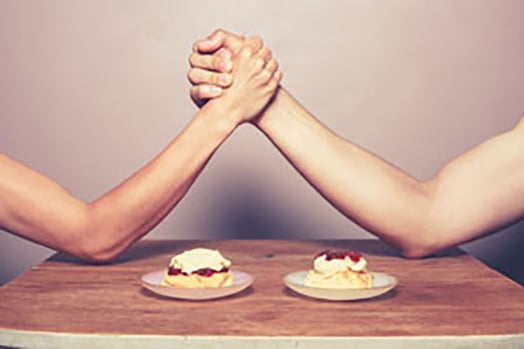 There are many great debates out there: cats versus dogs; boxers versus briefs; chocolate versus vanilla. But the greatest debate of all has to be pay-per-click (PPC) versus search engine optimisation (SEO): which is better at driving traffic to websites?
OK, so maybe it's not the greatest debate – but it's still pretty darn important for lead generation, particularly when both can require a hefty investment of money and time.
PPC refers to purchased ads that appear on sites and search engines. As the name suggests, you're only charged when someone clicks on the ad. SEO, on the other hand, is about getting your website ranking highly on organic searches. They both have their pros and cons, but which one ultimately wins out?
Brace yourselves, it's the PPC versus SEO showdown!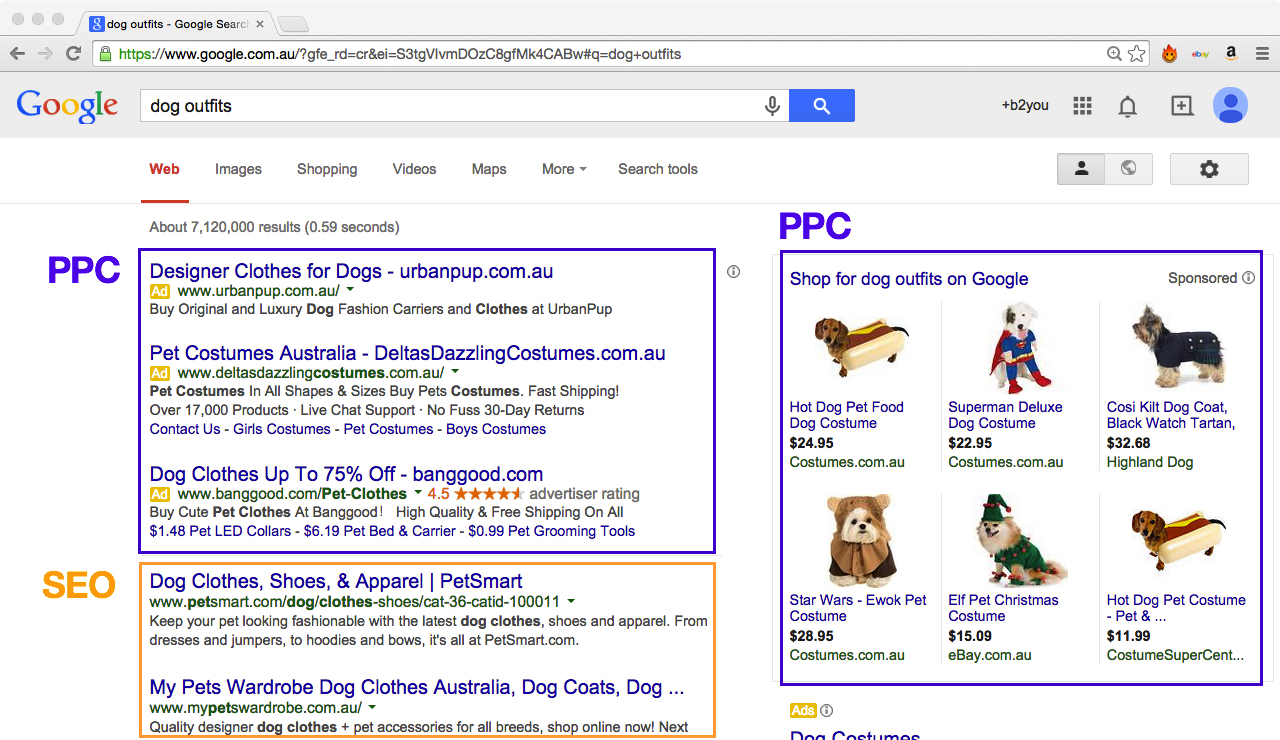 PPC pros
Fast results: Your ad will be in that sweet spot right at the top of the results page almost instantly.
Better analytics information: With tools like Keyword Planner, Google offers AdWords customers statistical information on things like keywords and click-through rates (CTRs) not available to those solely relying on SEO.
Immune to changes in search engines' algorithms: These are constantly updated in an effort to stop people cheating the system, but can negatively impact organic rankings. PPC ads, however, are always at the top, no matter what.
PPC cons
Less trustworthy: Because people know the ads are paid for, they perceive them as less credible than the organic search results, so are less likely to click on them.
Potentially costly: As you're paying for every click, the costs can add up, particularly if you're in a competitive sector.
Not a set-and-forget method: You may think once you've set up a PPC ad, you can just sit back and relax, but a PPC ad needs constant testing and fine-tuning to make sure you're getting the biggest bang out of your buck.
SEO pros
Highly trusted: Ranking highly on a search engine is a sign to customers that your business is relevant, tried and trustworthy.
More traffic: Because of this trustworthiness, higher rankings tend to yield much more traffic than PPC ads.
Better exposure: Good SEO can mean a high ranking on several different search engines.
SEO cons
It's a waiting game: SEO doesn't happen overnight, and can sometimes even take months before you start seeing the results you want.
Very competitive: People rarely go past page one of their search results: and with maps, images and news now taking up space on that coveted page, there are less spots than ever to vie for. And you could be up against big players with budgets to match.
It seems there's no true winner, which may seem anticlimactic. But why fight when we can all get along? PPC and SEO can complement each other, just like bacon and maple syrup.
PPC is a great way to kickstart traffic to a new website in those weeks or months you're getting your SEO up and running. You could also use PPC to promote limited-time offers that don't have the time for SEO.
The lessons learned through PPC ad analysis can be applied to SEO techniques to get those top rankings quicker. PPC can also boost your social signals (that is people talking about your brand on social), which are more important than ever since the introduction of Google's search algorithm Panda, meaning better rankings. Facebook ads, for example, are a good way to promote content relatively cheaply.
There's also some evidence that organic results and PPC ads that appear together can increase the CTRs overall. More real estate on the result page also means less space for other competitors!
If you'd like to learn how you can further boost your lead generation efforts, download our guide on the 12 must-have tools every marketer needs today!
Brand chemistry is a strategic inbound marketing agency that goes the extra mile to deliver results for our b2b clients. Our inbound marketing specialists are HubSpot certified and use the latest techniques to provide our clients with a steady stream of relevant new leads.