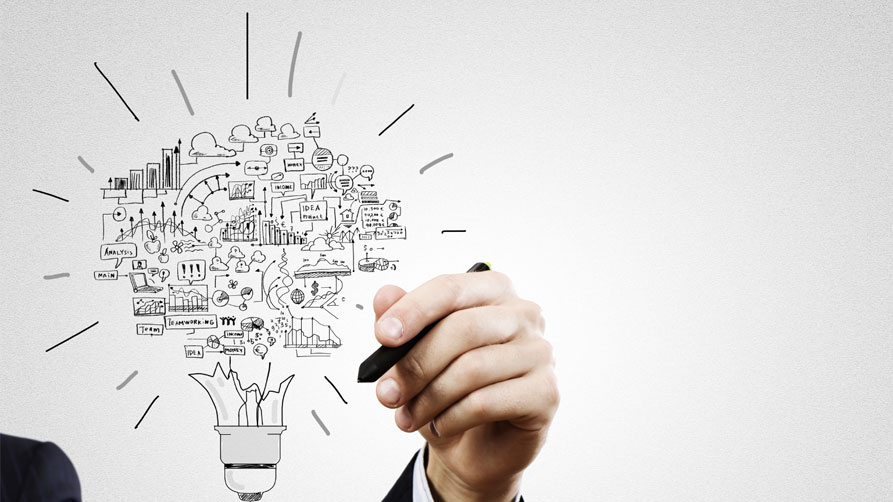 2015 has seen plenty of b2b organisations embrace inbound marketing as a way of generating a steady stream of leads and having a digital way of nurturing them.
However, inbound marketing and its biggest supporter, marketing automation, are still relatively new concepts in the marketing landscape. Here at Brand chemistry we've noticed there is a shortage of talent with both the strategic and analytical skills to get the most out of content.
As we prepare for our Christmas shutdown and our annual encounters with overcooked turkey and mothers-in-laws (and try not to get the two confused), we're reviewing the four key challenges we know are keeping b2b marketers awake at night. Today we'll share what we think b2b marketers will need to action in 2016 to get more bang for your buck and more sleep while you're at it.
Challenge 1: I can't demonstrate the value of my inbound marketing efforts
With only 21% of marketers saying they are successful at tracking ROI, we've seen a surprising number of b2b marketers struggle to prove that their content marketing is making a tangible difference to the bottom line of their business.
There are several reasons for this, and they are interrelated:
Too many initiatives: B2b marketers are still struggling to prioritise, instead, they're managing an over-abundance of activity, while failing to allow enough time and budget for effective evaluation and testing. This ultimately undermines effectiveness and leads to missed opportunities, which then feeds the over-scheduling beast that tries to make them up.
Lack of documented strategy: An inbound marketing strategy requires careful analysis of current performance data and SMART goal-setting.This in turn helps to prioritise activity, create focus and enable clear measurement against the goals for the particular timeframe.
Marketers don't know what to do with their data: Marketers frequently inherit data that is not in the right format. Rarely is there any information around the data logic and how it was applied to begin with. This can make it hugely challenging to understand and analyse any historical data and make sense of the trends.
Misaligned technology support: Marketers are trying to perform complex content initiatives without the appropriate marketing automation tools to support, or with automation that is insufficiently configured for measurement.
Get your data geek on in 2016
For marketers who want to move forward quickly, the answer is not to get lost in the impossible-to-understand historical data. It's to create clear and simple metrics that can be measured from today, and workflows that help you better understand the data from here on.
Starting 2016 with a no-excuses measurement focus, means documenting your inbound strategy complete with the SMART goals that will determine your key metrics.
Identifying your key metrics will also inform how you configure your marketing technology for measurement, and all together these improvements will lead you to the point where you're able to properly demonstrate the ROI of your efforts to your boss.
Challenge 2: Content marketing is sucking up a lot of resources
86% of b2b marketers already use some form of content marketing, and IDC predicts that marketing technology has not yet seen its biggest growth trajectory. This means continued uptake of sophisticated tools including marketing automation, and renewed pressure to create engaging, relevant and compelling content, which responds to behavioural triggers. This content needs to answer your buying persona's questions - right in that moment.
Yet, the survey also revealed that only 35% of b2b marketers document their content marketing strategy! Results showed that this 35% are far more likely to consider themselves effective, feel less challenged and were able to justify spending marketing budget and resources on content marketing. This is most likely because they could actually measure it against their short and long term goals.
Content marketing is a tricky discipline that can suck all of your resources into a never-ending void if not planned, managed and measured effectively.
How to turn your content black hole into meteoric success in 2016
Write up your strategy. Creating a potent focus around your buying personas, committing yourself to SMART goals and measuring your results against them. This is the only way your content will stand a chance of cutting through the noise and delivering value to the business.
Commit to your strategy in 2016, and get some strategic advice if you're not confident you can do this yourself. Don't continue to throw money and resources at content without having a clear idea of what you're trying to achieve.
Challenge 3: Marketing and sales are at each other's throats
If 2015 has been the year of sales and marketing squabbles, make 2016 the year of the agreement.
Hubspot shows how misalignment between sales and marketing technologies and processes costs B2B companies 10% of revenue or more per year.
For really efficient business growth to occur, marketing and sales teams need to work together — they need to be aligned with a common goal, and have some kind of agreement about where one function's work ends and the other's begins. This is what we call sales and marketing alignment, and it can actually increase annual revenue by 20%.
End the marketing and sales war, once and for all, in 2016
If you're sick of bickering and excuses, start 2016 by creating a sales service level agreement that documents shared goals, agreed lead characteristics, lead handover processes and agreed KPIs between teams. Then, ensure your technology is integrated with theirs, so there is complete visibility of how many leads have been passed through, what the quality of them was, and what happened next.
Challenge 4: Brand management is a stakeholder vanity exercise that is chewing up my content budget
Managing brand in a digital age can be tricky, particularly when you're dealing with old-school stakeholder expectations of brand advertising and event sponsorship.
Effective inbound marketing however meets almost all of your b2b brand promotion requirements. It helps to build your brand as a thought leader, creates awareness and helps to consolidate your position in the market.
Make it a win/win in 2016
Try to keep stakeholders appeased with requests for traditional media by turning media opportunities into your own content opportunities. If they want to sponsor an event, do it, but make sure you're taking a speaking spot, and leverage whatever talk your company delivers into five different types of content. Really need to advertise? No problem, why not steer them towards some native marketing options that will help your SEO and content distribution efforts, while scratching their vanity itch?
If you feel like you're stumbling over the finish line in 2015, but you're still not sure you can demonstrate the value of your hard work, these are our top tips for 2016:
Focus your inbound and content efforts with SMART goals, set your priorities and allocate enough time for measurement
Make friends with the sales guys by aligning your efforts. Working together to improve the number and quality of leads, as well as increase revenue, is a lot more effective than playing the blame game when targets are not met.
Lastly, seek win/win outcomes from more traditional brand tactics by leveraging content to extend your promotional footprint
Inbound marketing is our passion here at Brand chemistry. If you're interested in learning more about how we can deliver inbound success to your business, get in contact today.
That's it from us for 2015. Merry Christmas marketers. See you next year!
Brand chemistry is a strategic inbound marketing agency that goes the extra mile to deliver results for our b2b clients. Our inbound marketing specialists are HubSpot certified and use the latest techniques to provide our clients with a steady stream of relevant new leads.