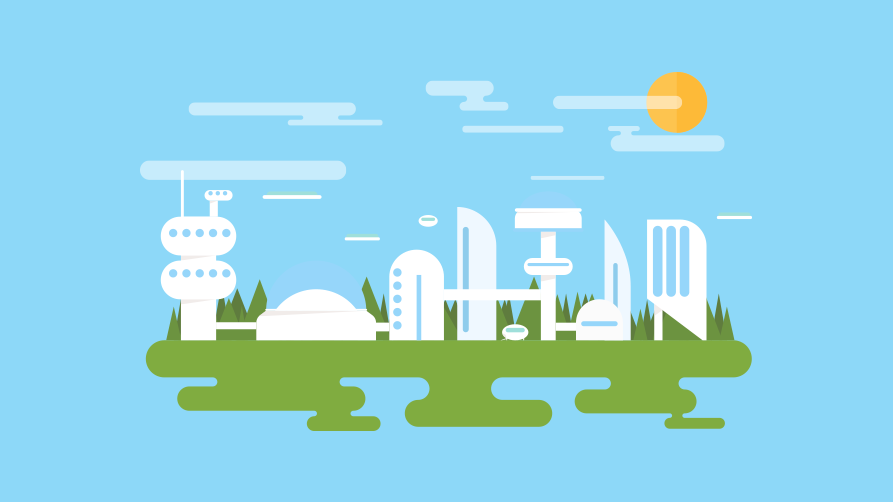 We were lucky enough to attend the CeBIT 2016 exhibition last month and we caught a fantastic session about Global Megatrends, led by Dr Stefan Hajkowicz, Futures Researcher and Principal Scientist at the CSIRO.
But what is a megatrend?
... I hear you ask.
Dr Hajkowicz describes a megatrend as gradual yet powerful trajectories of change that have the potential to throw companies, individuals and societies into 'freefall'. Its trajectory is so immense that the growth is exponential rather than linear.
From his studies, Dr Hajkowicz has expressed 7 key trends that have the potential to completely transform our planet and the way we live, and the challenges and opportunities that they will present.
More from less
We are going to see increasing pressure on food, water and environmental resources because of a growing population – we've just hit the 7 billion mark and we're expected to hit 8 billion by 2024. In addition to this, the average income is expected to increase.
What all this means is that we need to make 70% more food on diminishing land.
Technology and innovation must make us more efficient. Solutions such as off-the-grid living, electric cars and batteries that can power entire households will become cheaper and prevalent.
Planetary pushback
Last year in Australia we had the hottest year on record and the data is confirming what the climate scientists have long foretold. If we continue the way we are going, then the planet will be 1.5 degrees hotter by 2050. It's a daunting problem that presents many challenges.
Excessive use of antibiotics in healthcare has also seen the emergence of antimicrobial drug resistance, which is already causing a rise in mortality rates globally – this will prove another huge challenge in coming years.
Silk highway
There's a significant economic shift from west to east – China is now the world's biggest economy. There is an upside to this – new markets are going to be created, but there will be a lot more competition, particularly in manufacturing and finance. Another interesting aspect of this shift is that China is behaving more like an OECD country and wanting to invest in the 'knowledge and ideas economy' – which could present a major opportunity to Australia.
Forever young
The aging population is a worldwide phenomenon, but here in Australia we really need to be thinking about it. At the moment, healthcare accounts for 25% of all government expenditure, and that is predicted to rise to 40% by the year 2050.
If we want to reduce this number, prevention is key. At the moment 50% of us are overweight, and this is expected to increase to 70% by 2025. As a country we need to get healthier; the good news is there is huge potential to reduce the healthcare bill by targeting diet and lifestyle factors that lead to chronic illnesses.
Digital immersion of the economy
There is going to be an incredible jump for device–machine interconnectivity. There is an expectation that a whopping 200 billion devices will be talking to each other by 2020. As the whole becomes greater than the sum of its parts, computers will become more powerful and new business ecosystems will be created.
Porous boundaries
With a digitised world, new types of roles, especially in the areas of Science, Technology, Engineering and Mathematics (STEM), will be needed. However, the future isn't entirely grim for the creative types. As certain tasks become more automated, attributes like complexity, creativity and social skills become more highly prized. And the canny will become adept at using technological applications in multifaceted ways that add value to their roles, rather than letting the technology outstrip their capabilities.
Great expectations
As we become more overwhelmed by the online world, the real world and genuine human experiences will become more valuable. A greater emphasis will be placed on getting back to nature, eschewing material products and having face-to-face relationships and interactions.
These 7 megatrends demonstrate that humanity is in for a challenge in the near future. If we take note of these warnings and act early, then hopefully we can focus on the rich growth and business opportunities that the future can afford us.
Inbound marketing has the power to transform businesses. Download our quick-start guide to inbound marketing for tech companies to find out how.
Brand chemistry is a strategic inbound marketing agency that goes the extra mile to deliver results for our b2b clients. Our inbound marketing specialists are HubSpot certified and use the latest techniques to provide our clients with a steady stream of relevant new leads.