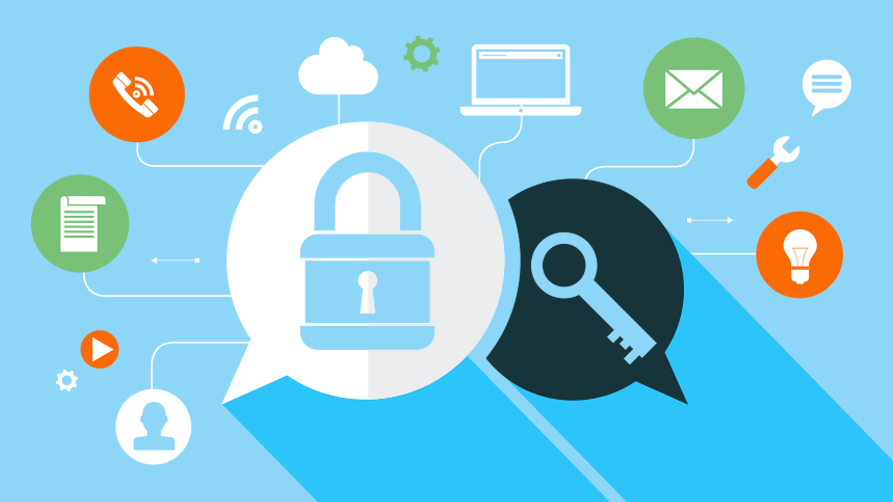 The term SEO sounds menacing. It conjures up an elite military operation, or a centuries old secret society — you know the ones, with the hoods and chanting.
However, you don't need a Mensa membership or specialised government training to understand how Search Engine Optimisation (SEO) works and how to use SEO to guide your customers to you.
Put your trepidation aside, because today we're going to uncover SEO and the tricks you can be using to ensure that your site is running as smoothly as a unit of SEALs.
Elite American Naval Unit
What is SEO?
Search Engine Optimisation is about improving your website so that you attract more visitors from search engines (such as Google, Bing or Yahoo!).
When you look-up something, the search engine will send spiders (or web-crawlers) through the web to find the content that is the most relevant, trustworthy and useful to your search, and will rank them based on popularity and authority — the more visits an entry gets the higher it will rank.
There are two kinds of entry: Paid ads and Organic results.
Paid ads will be at the top of the search results with the word 'ad' next to it (usually the first two to four entries).
The organic search results will come after these.
While paid ads do have prime real-estate, according to searchenginejournal.com, 70-80% of searchers scroll right past those ads to the first organic search result on the page, hence a top-ranked organic search, is the holy grail for businesses.
Not only do 75% of people tend to stay on the first page of results, but compared to a paid ad, an organic search result promotes credibility, because there is a perception that many people have gone to this website — so it is known and trusted as an authority in its field.
So how do you ensure you're up there? How do you cultivate trust and become an authority?
1. Content
If you're an inbound marketer, the word 'content' should be tattooed on your inner eyelid. Amongst its many amazing powers, great and relevant content is a critical factor in your SEO strategy.
A key element in creating the best possible content is understanding your buyer personas and creating the best possible user experience for them. This will not only help you in shaping that content, but will also help you get into their head.
How would they search for a solution?
For example, if your product is geared towards a seventeen-year-old girl, the language you use and the platforms you choose to distribute your content on will be very different to, say, if your target customer is a fifty-year-old man.
2. Keywords
You definitely need to have your buyer persona cap on when you think about your keywords. If we take the above example of our seventeen-year-old girl here in Australia, if she were looking for something to clear up bad skin in time for a school pic, she wouldn't search 'clear bad skin' and she probably wouldn't use the words 'zits' or 'blemishes' either. Instead, she might put in things like:
Get rid of pimple fast
Get rid of pimples quickly
Get rid of pimple overnight
If you were a skincare company, you would mimic the language of the girl, and make sure these terms are in your content. If you are unsure how to do this, a few good ways to find out include:
Asking the sales team what the most frequently asked questions are
Searching the web for alternatives
Looking at what your competitors are doing (and competitors aren't just a rival skincare company, it could be anyone that our girl might spend money on, including magazines, clothing brands are good places to visit)
Using Google Analytics to gather information on the key phrases your visitors are using to find your site in the first place
Doing some interviews with real life examples of your buyer personas
When you've got this established, ensure that the keywords are:
In the body of the content
In the URL
In the image and alt-text
In the meta description
Be careful not to go too crazy with overstuffing your content with keywords though. If it feels forced or awkward it can severely undermine the quality of your piece and lower your ranking.
3. Long-tail keywords
These are the more specific search terms and are really important to get right.
Going back to our pimpled seventeen-year-old friend, if she put in the term 'pimple cream,' she would get thousands of results. But if she put in 'cruelty free environmentally friendly pimple cream', the search narrows significantly. Like the keyword search, it's about anticipating what a customer would ask in order to get to your product or service, so ensure that you get really specific.
4. Backlinks
Another really important way to boost your rankings is to include reliable and trustworthy links within the site, you can do this by either linking to another page in your site, or linking to relevant external pages. Generating backlinks for your own page is very important because the more your content is cited, the more authority you will generate. You can do this by:
Creating amazing content
Fostering great relationships with others in the industry e.g. writing a guest post
Comment and share pieces that have higher authority than yours
Ensuring that you've got social media sharing buttons featured clearly on your site so that your piece is easy to share
When you are backlinking in your own content, be careful not to go overboard. 3-4 backlinks in a piece will be enough. It's also wise not to pay for backlinks. Google cottons onto this behaviour very quickly and it can really undermine your trustworthiness.
5. Ensure that your site loading time is level: Speedy Gonzalez
These days, 50% of web browsers expect a site to load in 2 seconds or less; if they aren't on your webpage by then, they will jump ship.
Slow page speed can negatively affect your site's rankings because search engines can crawl fewer pages using their allocated crawl budget. A slow page can also really affect the user experience. The longer the load time, the higher the bounce rate and the less time a user will spend on your page, which will subsequently affect your conversion rate.
Some things that might help your loading time include:
Don't overload your site with huge images, if possible keep the image size below 100kb.
Be discerning with videos. Videos can be a fantastic tool, but they can really slow down the loading time. Consider what the most potent content might be.
Monitor your site speed, you can do this with Google Analytics

5. Optimise for mobile
Is your website mobile-friendly? With 57% of online traffic now coming from mobiles, you need to be able to provide a seamless experience for visitors and customers accessing your content using their smartphones and tablets.
Also, Google has rolled out its mobile-first indexing in 2018. This means, Googlebot will use the mobile version of your website pages for indexing and ranking. The primary aim is to help users find content that they are looking for - in a format built for their mobile devices.
If your website is not mobile friendly, Google will still index the content – but this may not deliver the best experience for your mobile visitors.
To find out if your website is optimised for mobile, take Google's mobile-friendly test.
The user experience
What all these tips boil down to is that you want anyone on your site to have the most positive experience they can. A big part of that experience is getting to you in the first place. Great SEO isn't difficult or high-level, it is merely the map that leads your customer to their destination.
Want to learn more about inbound marketing and how content can help you achieve your business goals? Download our quick-start guide to inbound marketing today!
Brand chemistry is a strategic inbound marketing agency that goes the extra mile to deliver results for our b2b clients. Our inbound marketing specialists are HubSpot certified and use the latest techniques to provide our clients with a steady stream of relevant new leads.