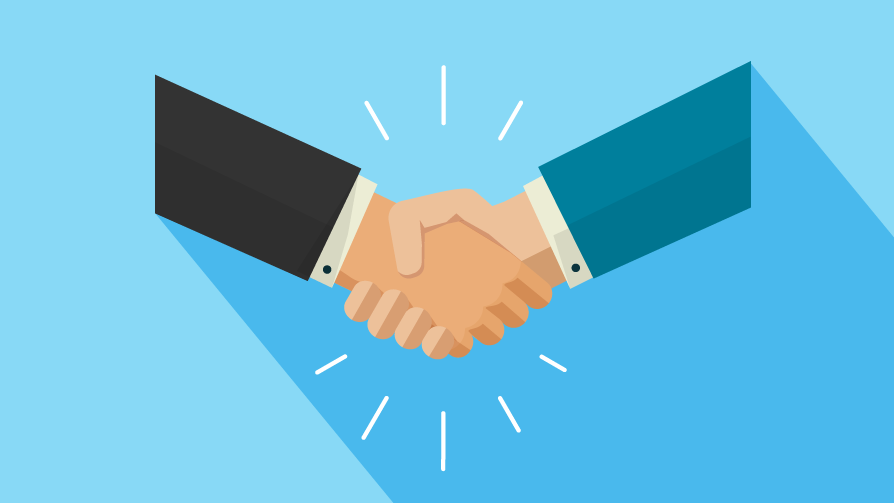 As a professional services firm, or as any business with a service component, odds are partnership marketing is already a part of your inbound marketing strategy in some form or another, though you may not explicitly call it that. After all, it makes perfect sense to resell reputable services that are related to yours, as this benefits not only both businesses, but your clients too.
While this instinct is absolutely correct, you may have underestimated just how effective partnership marketing can be. According to one study, a third of high-growth firms rated the impact of partnership marketing as significant – so significant, in fact, that it was rated the most effective marketing technique of all.
It may be time, therefore, to kick your partnership marketing into high gear – and we've got some ideas that can help you do just that.
But first, a quick definition.
What is partnership marketing?
Partnership marketing is a strategic, mutually beneficial collaboration between two brands. It's important that the brands in question aren't direct competitors; rather, they should complement each other, and have overlapping target audiences, in order to maximise the benefits of the partnership.
One example of partnership marketing from the b2c world is Uber's partnership with music-streaming app Pandora in the United States, allowing riders and drivers to listen to their favourite music on trips for free, and without ads. Through this partnership, users get a better experience, while Uber and Pandora get valuable exposure that could result in more people signing up to their services.
Still not fully convinced this is where you should be directing your resources? Well, without further ado, I present:
The benefits of partnership marketing
When done correctly, partnership marketing is truly a win-win situation – everyone, including the brands' clientele, benefits from the relationship.
Some of the benefits of partnership marketing include:
Expanding your reach to previously inaccessible audiences
Being able to spread the marketing workload associated with lead generation across two firms
Gaining credibility through affiliation with a highly respected brand
Helping to move your business in a new direction
Your firm's clients benefiting from exposure to a trusted provider of a service or product that they require
Hopefully by now you're ready and raring to jump onto a partnership marketing strategy. But just where do you start?
Here are 4 partnership marketing ideas to get you started
Guest blogging
Guest blogging on your partner's site is a great way to dip your toes into partnership marketing without having to expend too much energy. But just because it doesn't take a huge amount of effort, that doesn't mean it doesn't pay dividends.
Guest blogging can work to your advantage in two major ways:
Appearing as an expert on a reputable company's site boosts your authority in the minds of your target audience
Guest posts also improve search engine optimisation (SEO) for your own website, as it drives traffic directly to it
It's not so dissimilar to having a celebrity guest star on a TV show – and who doesn't love a celebrity guest star?!
Joint research project
As companies that serve a specific industry, your objective should always be to provide value. And few things are more valuable to your target audience than cold, hard data.
Industry research is hard to come by – companies rarely conduct major research themselves, and when they do, they tend to keep the information to themselves.
This is where you and your partner, as service providers, have the upper hand. You are able to be more forthcoming – plus you have the advantage of being able to share the significant workload that comes with a big research project. By answering a question plaguing that industry, or providing useful insights, you can just about guarantee you'll be top of mind the next time a potential client requires your service.
While a major research project is time-consuming, it can also go a long way, as the data can be leveraged to produce all sorts of content, from blog posts and infographics to ebooks, whitepapers and detailed research reports. You could also present the information via a joint webinar or at an industry conference, further cementing your authority.
Downloadable ebook or whitepaper
Two heads are always better than one, so leverage your pooled expertise and resources into a downloadable ebook or whitepaper that your target audience won't be able to resist. Bonus points if your content covers a complex topic in a way that is accessible and easy to understand.
Once you've gated the content and combined the power of your databases to promote it to the masses, the only thing left to do will be to watch the leads pour in.
Joint webinars or speaking opportunities
Webinars are an excellent way to establish you and your partner as authorities in the field, and they tend to be particularly effective for driving leads down the sales funnel, because they are not only educational, but also highly engaging. It's also an invaluable opportunity to have a two-way dialogue with your leads, so you can truly understand what is important to them.
Joining forces with a partner can also make webinars even more appealing to leads, as it provides a better value proposition and gives leads even more reasons to sign up.
This also applies to speaking engagements, whether it's at b2b events organised by you and your partner, or at conferences that cater to the industries you serve. More conferences are looking for presentations that involve more than one speaker, so this could be particularly advantageous if you were competing for a certain spot.
You scratch my back, and I'll scratch yours …
When done correctly, partnership marketing can deliver mutual benefits and a high return-on-investment (ROI) for both parties.
It is imperative, however, that you choose your partner carefully. Be sure that their service complements yours, that your target audiences are aligned, and that your partner's reputation is beyond reproach.
Partnership marketing is just one cog in a well-oiled inbound marketing machine. To get it right, all the parts need to be working in unison. To see how your marketing machine is running, give our inbound marketing self-assessment a whirl. It only takes 5 minutes, and could save you from breakdowns down the track.
Brand chemistry creates inbound marketing strategies and tactics to attract, engage and delight prospects, creating traffic, generating leads and, ultimately, converting more customers.