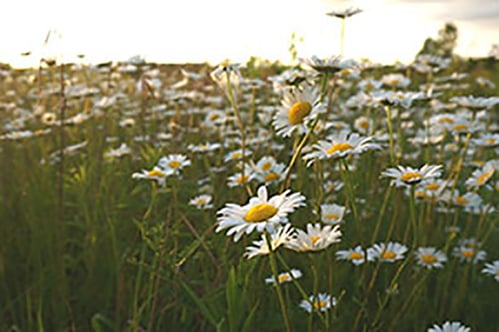 Marketing isn't generating enough leads! The sales guys aren't closing any of the deals we deliver to them! Do you often hear similar accusations in your strategic sales and marketing meetings? Don't worry: you're not alone. The feud between marketing and sales is as old as business.
When it comes to getting the sales and marketing team to work together, we here at camp Bc are a complete bunch of hippies (yep, that's right - flower in hair and John Lennon on the anachronistic stereo): together we can achieve so much more. Heaps more, in fact! According to a report by Marketo, businesses that have an aligned sales and marketing plan become up to 67% better at closing deals and generate over 200% more in revenue. Bosh!
And don't worry: with a little bit of strategic planning you might be able to get both departments to sign a truce without having to send in the Blue Berets. Here are our alchemist's tips to aligning sales and marketing strategies.
It all starts with a good old chat
Sometimes in business, we are so caught up in the end-result that we forget how we got there in the first place. Let's say your sales team didn't close as many deals as expected: was it really because they just didn't perform? Maybe they spent so much time ploughing through a list of unqualified leads that they missed out on the relevant ones.
At the same time, the marketing team won't know that their leads weren't useful if nobody tells them. And don't forget to give them a reason why they weren't converting. The first step to creating better alignment between sales and marketing is full transparency and an honest conversation about what works for the business and what doesn't.
Marketing won't feel motivated to deliver more leads if they think sales won't follow up on them. Vice versa, sales won't feel compelled to call anyone on that marketing spreadsheet if they consider them duds. Enter lead scoring.
Lead scoring is an agreed upon threshold implemented in your marketing automation platform that determines when leads are "sales ready". Lead scores combine demographic and behavioural information that indicate the level of interest a prospect has in your product.
For the system to work, sales and marketing really need to collaborate. Hold a little workshop with both teams where you develop the score. Before you deploy the score, make sure everyone is happy with it (no excuses either end of the spectrum).
Develop a continuous improvement process
No lead score is ever going to be perfect. Markets change rapidly. And so do customer needs for your product. Make sure your sales team tracks the conversion rate of qualified leads and keeps a record of the deals that weren't closed. Can you detect any commonalities in their lead scores that might indicate that they weren't quite sales ready?
Once every quarter (or thereabouts), hold a lead scoring feedback and review meeting between sales and marketing to improve the system. Regular, systematic catch-ups will force both sides to think about lead generation and conversion more strategically, meaning your lead score will get more and more sophisticated and accurate over time.
Bc's tip: Combine your lead scoring meet-ups with lunch. After all, there's no better place to make new friends than over food.
Don't have marketing automation software? Don't worry. Our 10-Step Guide to Choosing the Right Marketing Automation Platform, will ensure you pick the right software for your business. Download the guide today.
Brand chemistry is a b2b marketing agency focused on delivering quality leads and measurable results for our clients. Take a look at our client case studies to find out more.