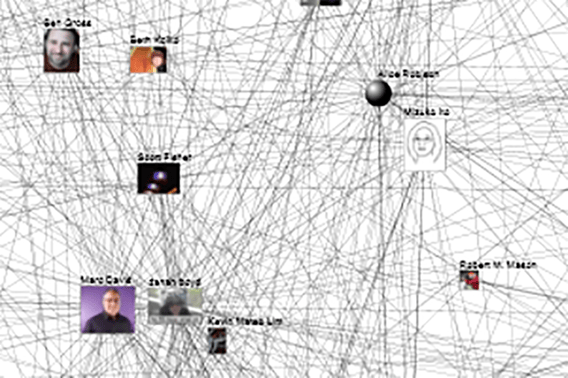 Have you ever bought a new brand of shoes just because you saw somebody on YouTube raving about them? Maybe you weren't sure which hotel to book and you jumped online to read about somebody else's experience to help you make up your mind? It looks like you're already an influencer marketing devotee. Bosh, you can add that to your Twitter bio!
And learning what other people thought about a product is great, isn't it? It allows you to make an informed and confident decision. But how can you leverage influencer marketing for your business? Here are Bc's tips to help you get started.
What is influencer marketing?
In the past, brands often engaged big name celebrities to help swing customer decisions in their favour. And while this type of celebrity endorsement is still popular (think the Oprah Effect or Van Damme's epic Volvo split), there is now a growing number of everyday people who have just as much pull. These people have usually built a following on the internet, because they frequently post and publish about their passion or area of expertise.
Influencer marketing identifies and targets these individuals (a select group, such as journalists, bloggers, instagrammers, consultants, or industry analysts) over potential buyers. The idea is to convince them that your brand is offering amazing products their followers absolutely need to know about. It's word of mouth marketing on steroids. Instead of blasting your message to the masses, you let somebody that's trusted in your particular niche tell your story for you.
And trust is the crucial component here: people no longer want to be 'sold to'. They are seeking advice from a person they can identify with.
Finding an influencer for your brand
Only a couple of years ago, finding a potential brand influencer simply involved looking for key figures with the widest social media reach (remember when everybody was talking about Klout Score?). But these days reach is only one part of the influencer equation. Your influencer also needs knowledge and expertise in a niche area to give them credibility and respect, as well as deep connection with their followers.
When you set out to find an influencer who might be able to help you promote your brand, start by creating a list of opinion leaders you follow personally online and research their network for other influencers in your niche and geographic target market.
Start building a relationship
Do you remember the last time you went on a first date? Getting to know someone can be a little awkward, right? Keep that experience in mind when you're setting out to build relationships with industry influencers. Sometimes the chemistry is simply not right or the conversation needs a little bit of time to start flowing.
Once you've found the perfect influencer for your brand, you need to take the time to carefully build a relationship with them. Keep your first contacts small, comment on their blogs, occasionally retweet some of their content and begin engaging them in a gentle way. Don't go overboard though: you don't want to come across like a stalker!
Start with earning their respect first and leverage them to build your own brand credibility only when the relationship is well established (after all you wouldn't just invite anyone to meet your parents either). After the initial dating period, its time to take the plunge and send a personal email. Serve up your best elevator pitch and offer them something that benefits you both.
But can it work for b2b?
Don't think influencer marketing is for b2b? There are actually hundreds of influencer success stories in just about every niche you can think of.
For instance, sales and marketing influencer David Meerman Scott has built a massive following through years of blogging and public speaking. After having worked as an advisor for HubSpot for seven years, he has recently moved his blog to HubSpot and is now telling his followers all about the benefits of the platform.
HubSpot saw a unique space to speak to their customers through an influencer they knew and trusted. By earning David's respect, he didn't mind passing on product recommendations to his loyal fans (and probably drive a whole lot of conversions).
Bc's take: influencer marketing is a great way to grow your brand, earn customer trust and improve conversion to sales. But it's a long term investment. Take the time to build relationships with great people and don't rush into any commitments. After all, you wouldn't want to do a Blake Garvey and propose to someone you actually don't want to marry.
Understanding your brand is an essential part of finding the right influencers. Download our free Brand Archetype eBook now.
Brand chemistry is a strategic brand agency. With more than 10 years experience building brands, we know what it takes to stand out amongst your competitors. Take a look at our client case studies to find out more.