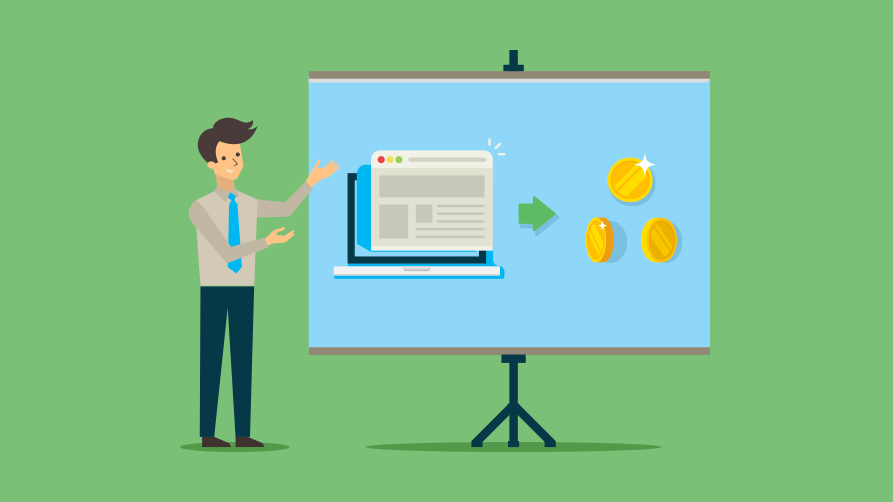 I recently had the misfortune to attend a software product demo that made me wish I was forced to binge watch all seasons of Keeping up with the Kardashians instead.
It all started off promising with an outreach email from a sales rep at a software company who said that she could help to significantly reduce our QA and proofreading time.
Being in charge of content at a growing inbound marketing agency, I was genuinely keen to learn more and scheduled a demo.

Unfortunately, the experience that followed was as disappointing as the lame resolution of a creatively edited reality TV cliffhanger.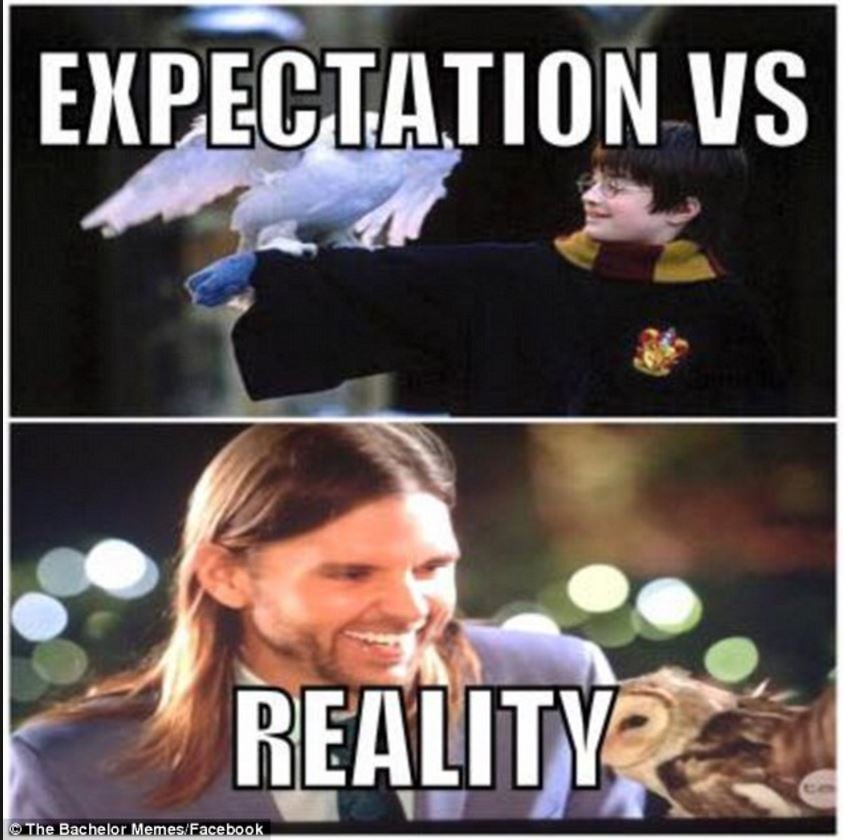 When I logged onto the conference call, I didn't actually get a demo but a generic overview of features - 80% of which did not apply to the way we work. Instead of responding to my questions, the sales rep kept barreling through her spiel - then brought up pricing before I had the chance to understand the value that the product could add to the business. Needless to say that I ended up cutting the demo short and we didn't go with their product.
To give the sales rep the benefit of the doubt, she was probably doing the best she could with the information she'd been given and was working within the normal demo processes her company had in place. Though it got me thinking what a huge waste of time demos can be - for both the sales rep and the prospect - if sales and marketing aren't properly aligned. Opportunities aren't closing, churn rates are high and the opportunity cost of the whole endeavour is enormous.
Luckily there are ways for software companies to improve the close rate of their demos. In this two part series we look at how you can ensure that your sales team is scheduling demos with the right people, and that your prospects walk away from the demo with a clear understanding of the value your software product can add to their business.
Understand who you want to have in a demo
Agreeing on what constitutes a quality lead and how to follow up on them is one of the biggest friction points between sales and marketing. And for good reason. Successful sales and marketing alignment takes a lot more than prompting website visitors to request a free trial or demo.
It all starts with a mutual understanding that your sales team's time is limited and valuable, so you want to make sure that they are spending it with prospects who have a high chance of converting to customers, not just anyone who's keen to get a look under the hood of your product. In reverse, a thorough qualification process ensures that your sales guys have enough information to tailor their demos to their prospect's needs, rather than showing them every single (and possibly irrelevant) feature. And it's a no-brainer that a more relevant demo will make it more likely for the deal to close.
When working with software clients, we find that they are often not requesting the right, or not enough information through their demo request forms, resulting in a lot of wasted time in demos that won't close. To ensure that there is proper alignment between sales and marketing on what constitutes a good demo lead, we recommend the development of a prospect fit matrix. Throughout this process we identify not only who's a good fit, but also who's a bad fit for your business, giving your sales team an effective tool to prioritise their pipeline effectively.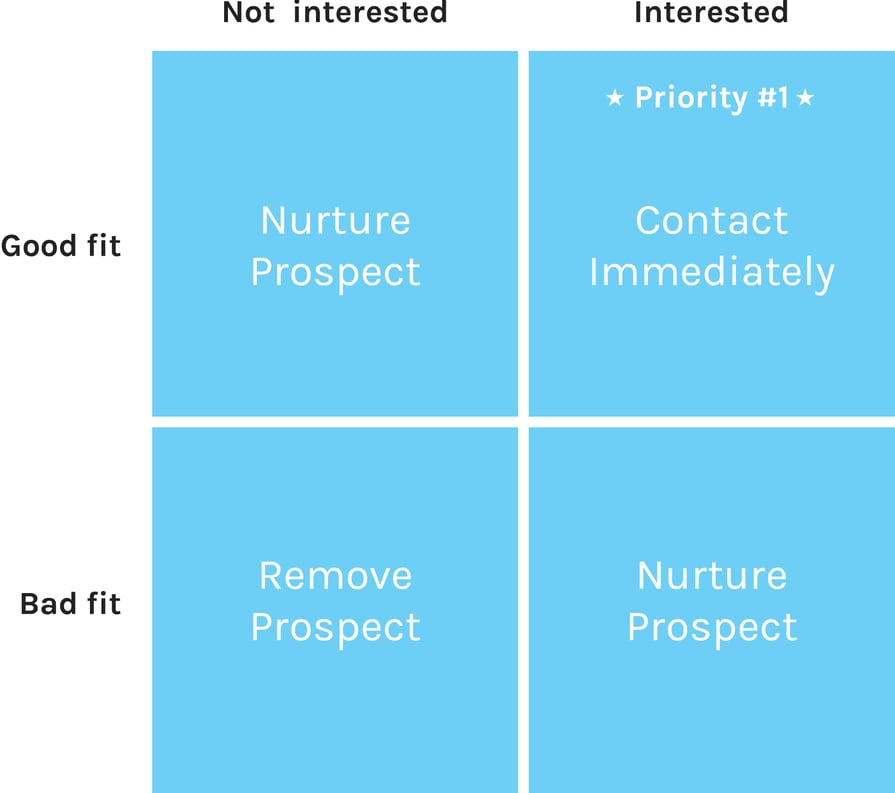 A prospect fit matrix workshop requires the participation of both the sales and the marketing team. Over the course of the meeting, you need to establish:
What type of businesses are a good fit for your software?
What type of businesses are a bad fit for your software?
What type of personal prospects characteristics are a good fit for your software?
What type of personal prospects characteristics are a bad fit for your software?
What behavioral characteristics signal interest in your software?
What behavioral characteristics signal disinterest in your software?
Once you have agreement on what constitutes a good fit for your software product, marketing can develop a plan to improve progressive profiling to gather the relevant information for the sales team, as well as set up nurture workflows for prospects who aren't demo ready yet. This might be because they are either a good fit and not interested yet, or are interested but not an ideal fit. In turn, the sales team can use the supplied data to prioritise their sales pipeline and prepare the demo.
Getting your demo leads to put some skin in the game
While a prospect fit matrix will help you make better internal decisions on how to follow up demo requests, it's a good idea to also get some level of commitment from your prospect to:
Ensure they are genuinely evaluating your solution
Increase the chance that they will actually turn up for the demo. There aren't many things more frustrating for a sales rep than working late to run a demo for a prospect from the US East Coast who simply decides not to turn up.
Getting your demo leads to put some skin in the game can be as simple as asking them a few follow up questions that help your sales reps better understand where they are at in the decision making process in terms of budget, authority, need and timing (BANT). This doesn't have to be complicated or involved. A few questions via email can work wonders to start building personal rapport between the salesperson and the prospect, as well as get rid of any potential tyre kickers.
Creating a demo template that guides the conversation, not make your sales reps sound like robots
As my recent unhappy demo experience shows, demo templates should support your sales reps in guiding the conversation, not make them sound like robots unable to read the situation and listen to the prospect's needs. A template (and potentially demo script) ensures that all important points are covered over the course of the presentation. They are also a useful lasso; a way to get you back on track if you find that the conversation is going slightly off piste.

It's important to stress here that the way you convey the information outlined in the template to the prospect is never set in stone. Use the insight the prospect has provided to you in the qualification process to tweak and refine it to reflect their specific needs. For example, say your software company has a number of applications in the hospitality industry. If you're preparing your demo for a mid-sized restaurant, there's no need to show them the room booking features only relevant to hotels. Likewise, if you know that the technical implementer will be attending the demo, you might want to make sure to leave lots of time for technical questions.
Showtime
Once these processes are in place, the quality of the prospects attending demos should vastly improve, which in turn should boost close rates. However, there's still plenty of room for error. So stay tuned for part two of this article. In the meantime, if you feel like you need some more tips on getting your inbound marketing to deliver better leads and better outcomes, download our Quick-start guide to inbound marketing for technology companies today.
Brand chemistry is a strategic inbound marketing agency that goes the extra mile to deliver results for our b2b clients. Our inbound marketing specialists are HubSpot certified and use the latest techniques to provide our clients with a steady stream of relevant new leads.