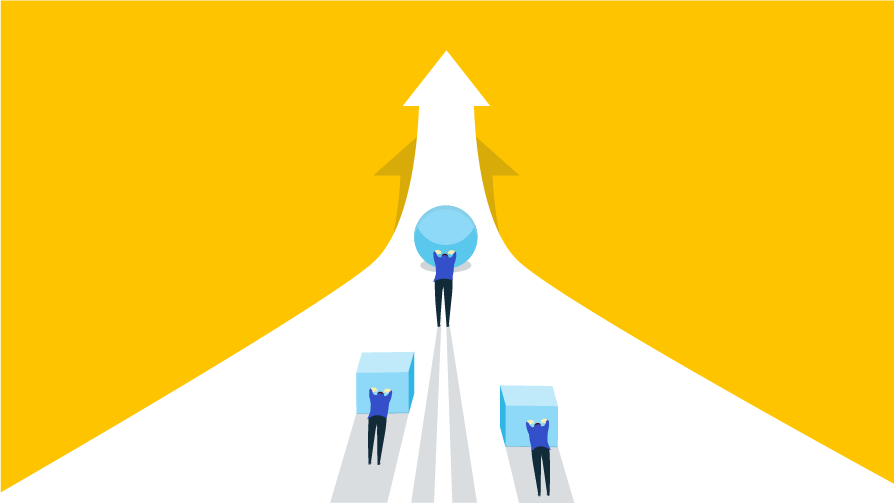 It's only been a few weeks since it was announced that the HubSpot's Keyword tool will shortly be retired. Today, we're breaking the news that the Sources reporting tool will also be decommissioned - even earlier, on April 6.
The Sources report is being replaced with a new traffic analytics tool on your Reports dashboard. As a HubSpot marketing hub user, you will have seen this on your dashboard already. You've still had access to the Sources report as well, however this will now only be available until April 6.
Why is the reporting tool being changed?
The new analytics tool aims to provide marketers with faster and more precise data about their prospects and visitor engagement. Key changes supporting this improved precision include:
Access to enhanced page performance and advanced traffic reports from within HubSpot, without switching to your other analytics tool e.g. Google Analytics. Rejoice!


Refresh of the tool every 30 minutes, compared to the every 3 hours of the Sources report. This will drive quick data-driven decisions for time-sensitive campaigns.


A transition away from measurement of "page visits" metric to the measurement of "page sessions".
Let's take a closer look at what the visits-to-sessions change means for your strategy measurement.


Soon-to-be-retired Sources report


New traffic analytics tool

So, how does a website "page visit" differ from a website "page session"?
This particular change is important to get your head around, because it affects how we've tracked data and KPIs to date.
A page visit and a page session are two different beasts.
A page visit is counted when a visitor arrives on your website from an external website. A page session, on the other hand, is time-based, where a session expires after 30 minutes of inactivity, and any further activity after that time frame is counted as a new session.
Example 1
A visitor finds your website via Google, reads a few blog posts, and then leaves your website. After about 20 minutes, the visitor returns to your website to continue browsing your content.
This would count as 2 visits because the visitor visited your website twice, but only 1 session because the visitor visited your website twice in a span of 30 minutes.
Example 2
A visitor finds your website via Google, reads a few blog posts, goes out for lunch and doesn't return till an hour later. After your visitor returns, he/she continues browsing your website (still open on their browser) and clicks on a CTA that takes them to a landing page.
This counts as only 1 visit, but 2 sessions due to the hour of inactivity in between.
What does this all mean for your b2b marketing strategy?
If you're a Bc client, you know that the website traffic metric is one of the main metrics we set our goals against, and a key KPI we report on. Following this change, Bc will be reviewing and updating all clients' KPIs and future reports with this new traffic metric based on earlier page sessions data. Bc has been monitoring this metric in recent months, so we're already informed of the traffic levels that will deliver the required number of leads and MQLs to our clients, and will reset client KPIs accordingly.
What other changes will you also see in this new traffic analytics tool?
Sources: A few new metrics have been added to this section such as bounce rate, page views per session, and average session length, to name a few.


Page performance: You'll still be able to access the metrics you love such as Views and the Click-Through Rates for CTAs, but now with new metrics such as page bounce rate, exit rate, and average time on page.


Topic clusters: In this section you'll be able to view the topic clusters and pillar keywords that Bc creates in your keyword strategy, and its performance.


Advanced traffic report (UTM campaigns)

: This section displays your Campaign performance in a holistic manner - by going into your Campaign name and then drilling down to the Sources in just 2 clicks.
You can learn more about the new HubSpot traffic analytics tool here.
What won't change?
Bc's commitment to meeting and exceeding clients' goals!

That sums up our HubSpot update for you this week - as always we'll do our best to keep you up-to-date on any new changes to the platform. Meanwhile, if you're not already a client of ours and you want to improve your b2b marketing strategy, we can help. Feel free to reach out!
Brand chemistry's digital marketing capability will drive sales and improve your ROI. Our HubSpot certified marketing specialists apply the latest martech strategies and tools to boost efficiency while increasing sales.