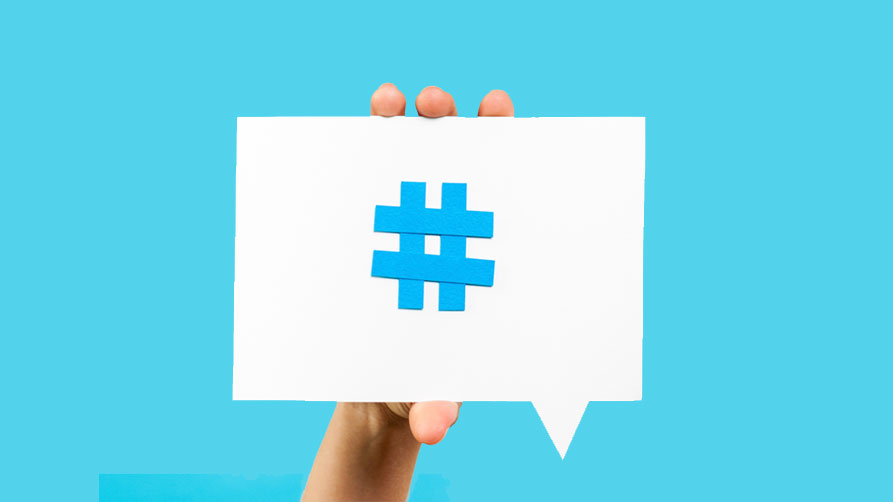 To date, Twitter has 316 million active users who post an average of 500 million tweets each day. And it's reported that b2b marketers with Twitter accounts generate twice as many leads than those who don't have one. However, Twitter for b2b is often still passed off with a wave of a hand in marketing conversations. Cue: #teamtwitter #twitterftw (Twitter for the win).
Despite some misconceptions of the channel being a time-waster, Twitter has micro-blogged its way into our marketing mix, 140 characters at a time.
Besides being able to connect with your target audience in the world's second-most popular social channel, the recent acquisition of video broadcasting app Periscope by Twitter has opened up a whole new world of opportunities for marketers. Periscope lets users broadcast live video streams to their online Twitter followers, enabling real-time interaction between the broadcaster and their followers.
Now, Twitter isn't for everyone, and it's important to identify the right social channels for your business, but for most b2b businesses, if Twitter isn't already an important part of their marketing mix, it's safe to say it probably soon will be.
Wondering where to start? Not to worry. We have come up with a beginner's guide to answer the most commonly asked questions about Twitter.
Q: What should I tweet?
A: Content that your followers will find valuable.
Consumers today are smarter and more tech-savvy than they were just a few years ago. Providing informative content that your audience finds truly useful is the key to engaging with your audience.
This could be your own unique content (e.g. blog posts, new product launches, infographics), 3rd party articles, photos, live updates (live tweeting), and memes just to name a few.
Be sure to use relevant hashtags in your tweets so they have the potential to reach users beyond your followers.
An example of Bc's recent tweet: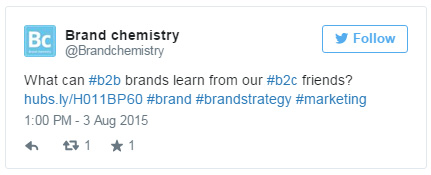 Q: When should I tweet?
A: According to a recent post on the HubSpot blog, weekdays provide 14% more engagement than weekends for b2b businesses. Post your tweets at 12pm and 6pm to achieve high click-through rates, and at 5pm to get the highest retweet rate.
Of course, these times aren't a one-size-fits-all solution. Our advice is to test the times your followers engage most with your tweets. You can also use a free tool like Followerwonk to find the most optimal time to reach your audience.
Q: How often should I tweet?
A: It's important to keep in mind that things move fast in the Twittersphere, and your followers won't be reading everything that you tweet. In order to maintain a consistent presence on Twitter, chances are you need to tweet more often than you think.
Bc advises that for new Twitter users, a minimum of 3 tweets daily is recommended. If you're tweeting a good balance of different types of tweet (e.g. links, images, retweets and interactions), then there really isn't a daily tweet limit. Be sure to vary your tweets to include your own content, a retweet or a mention in your mix.
Now, are you ready to tackle Twitter on your own? If not, engage a marketing agency to help you out! Here's our 7-step guide to help you choose the right marketing agency for your business.
Brand chemistry is a strategic inbound marketing agency that goes the extra mile to deliver results for our b2b clients. Our inbound marketing specialists are HubSpot certified and use the latest techniques to provide our clients with a steady stream of relevant new leads.