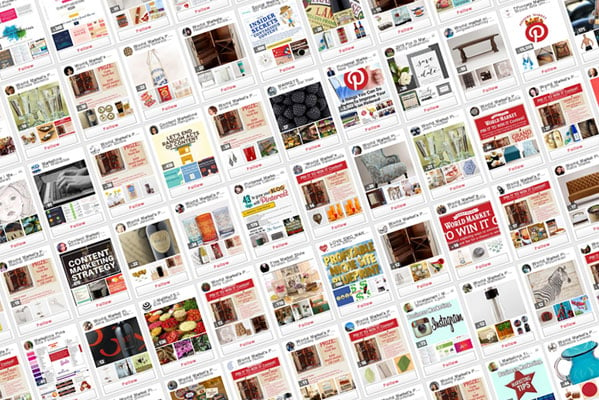 What is the first thing that comes to your mind when someone mentions Pinterest? Scrapbooking? Or maybe pictures of cute kittens? For most people it's certainly not b2b marketing.
While the Bc team is definitely guilty of puppy picture procrastination on Pinterest (and alliteration overuse), we have to say that the platform has come a long way since it first started out - and it may even have a place as a platform for b2b marketing.
Boasting a 100 million global users on the platform and 350,000 in Australia, Pinterest has grown into a content sharing, traffic and lead generation platform for both b2c and b2b businesses. Not convinced? Here are a few reasons why your b2b business should be on Pinterest:
Pinterest drives traffic
According to a recent report, Pinterest came only second to Facebook as a social referrer. If more website traffic means more leads, you should definitely consider being on Pinterest.
Pinterest encourages back linking
Every image that gets pinned or shared will include a link back to the source. For example, the pin shared on Pinterest by Cisco below goes to their blog post with just one click.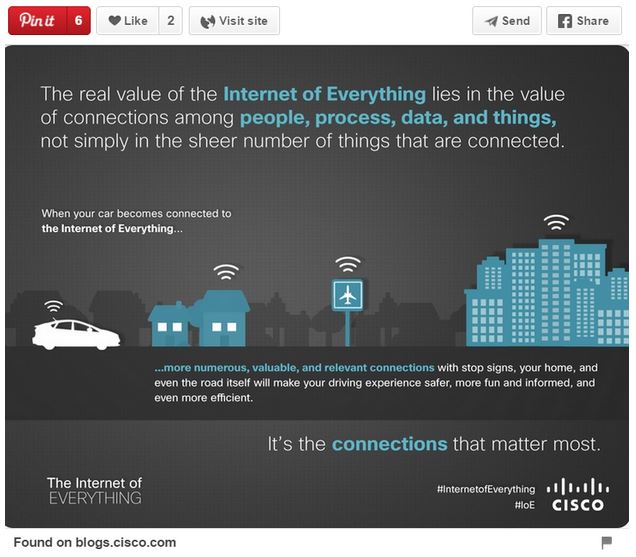 Pinterest boards rank on search engines
When you optimise your Pinterest profile, boards and pins, you'll see your boards ranking for the keywords you included strategically. You can optimise your boards and pins by naming your boards with search phrases you want to rank for and adding descriptions and calls-to-action to your pins.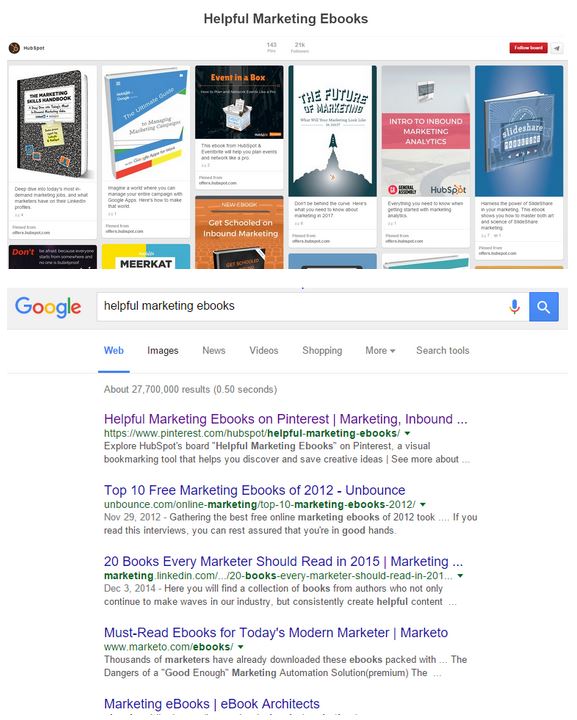 Boost social sharing effects
Pinterest is not an isolated platform. In fact, many users log into their account via their Facebook or Twitter profiles. This enables them to automatically share their pins on these other social media platforms as well, increasing eyeballs for your content beyond the one platform.
So, now that you're convinced that Pinterest is a right social channel for your business, how do you get started? Here are a few ideas for your Pinterest boards and some examples of b2b companies that are doing it well:
Share your company culture with the world
Build a board that showcases your company culture. This is a great way to portray your company as a desirable place to work and is effective in attracting the right talent.Some examples of pins could be your employees celebrating a win, a rockstar encounter, employees at events and fundraisers, fun Thursdays, and even Lola, the company cocker spaniel, can make an appearance or two.
Make your blog 'pin-friendly'
We recommend to include interesting, funny or unusual images in your blog posts. Pin those images regularly to a Pinterest board linking back to your blog posts to drive traffic. Adobe's "New Creatives" board definitely got our attention.Plus: Adding a "Pin it" buttons to your website will make it easier for your website visitors to share your content on Pinterest.
Share visualised data
Packed with so much information in an image, infographics and data charts are educational and attractive visual elements to share on Pinterest. Check out this Salesforce infographics board filled with data goodness.
Generate leads
If you have premium content that requires a user to fill in a form before downloading it, pin an image of the cover and link it back to the landing page. You can also explain the offer and provide the link in the description. Check out this HubSpot board on helpful marketing ebooks.
Bear in mind that just because your audience is b2b businesses doesn't necessarily mean that they're only interested in b2b related topics. It's important to keep track of what content is resonating with your audience, test, learn and improve. Happy pinning!
Do you struggle in keeping track of all your content marketing efforts? Time to get organised with Bc's editorial calendar template!
Brand chemistry is a strategic content marketing agency that goes the extra mile to deliver results for our b2b clients. Take a look at our client case studies to find out more.