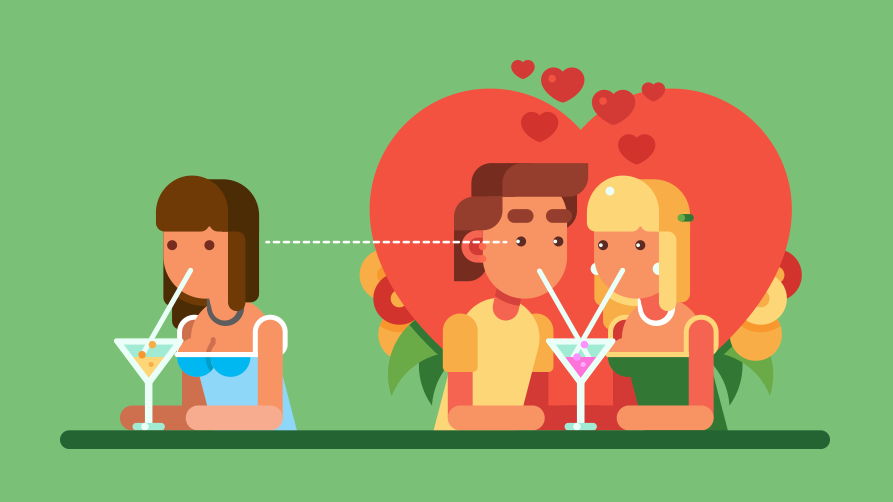 After the thrills and adrenalin that come with acquiring a new client, there is the temptation to lessen the attention you give to your current clients, in order to shift focus to new prospect onboarding.
To some extent, it's understandable — in order to expand companies must take on new work. However, smart companies should know how to balance both new and existing businesses.
Did you know acquiring a new customer can cost 6-7 times more than retaining an existing company?
Not only is it more profitable and more efficient to ensure existing customers are happy with your services, it is one of the most valuable things you can do for your brand – happy customers are evangelical customers and will sing your praises throughout the industry.
And the best thing is, to keep a relationship thrumming along isn't difficult, especially for software companies.
Let's take a look at how software companies can use inbound marketing to keep the spark alive and maintain their customer loyalty.
Educate your customers
All companies need to create engaging, stimulating content. But this is especially important (and difficult) with software companies, when the concepts and the language can be difficult to navigate for those not versed.
A good example of this is Lithium, a software platform that "connects the world's best brands with its customers". The website itself is very clear and easy to navigate, and there a loads of videos, instructionals, blog entries, training and customer support content, to help a customer use the platform.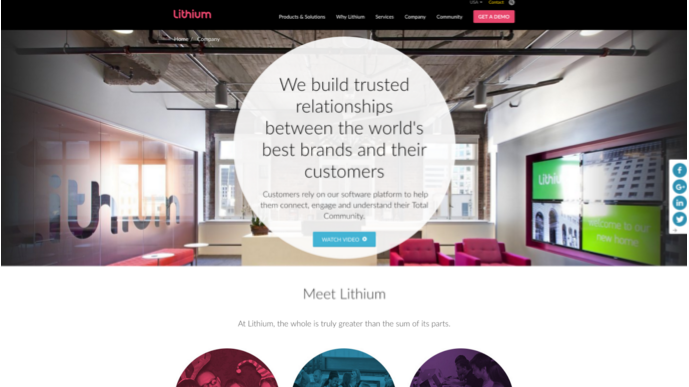 Lithium doesn't just provide the content and tools to put the user at ease, it follows rule number two, which is:
Empower your customers
This isn't just about giving them enough information to negotiate your product, it's also about giving them the confidence to stand on their own two feet.
One way of doing this is to create online forums so that users can problem solve together, or running networking evenings so that users have a chance to meet and see how others might approach the systems.
What you are doing here is empowering your customers to engage with your product in a profound, involved and organic way.
Show you care
There are many ways to demonstrate that you are engaged with your customer and that you value them. Quite obviously, you need to sustain the level of service, attention and performance that you've always offered. But one critical thing that software companies are not always great at is being proactive about - and responsive to - customer feedback.
For example, Dell make it a priority to call their customers to make sure that everything is running smoothly after they have installed a product or a system. This not only affords the customer an opportunity to speak, but enables Dell to anticipate issues before they morph into bigger problems. Also, talking to a real person allows the client to see the human side of Dell; that it's not just a big nameless robot, but an organisation comprised of real people who care about their customers.
Create evangelists
According to a study by Deloitte, people are 3 times more likely to make a purchase when a person they trust recommends it. And people are much more likely to recommend your brand if there is an incentive to do so.
For example, Hubspot has a customer referral program. In 2015 they offered an INBOUND ticket to those customers whose referral resulted in the purchase of a HubSpot plan. How did they know that this incentive would be attractive to their customers? They asked them! By really considering the desires of their customers, HubSpot could create an incentive that was relevant and valuable.
Do remember however, that only the most delighted of customers will refer you - no matter how great the incentive! So remember to keep up the good work with all clients - and don't let your growth plans take your eye of the client service ball.
Loving the one you're with
By following all these simple tips, you're not only are ensuring that your existing customer will be with you for a long time, but you'll have created one of the most powerful and natural ways to lure that exciting new business.
Want to be even more loving? (if that's possible.) You need to download our guide to inbound marketing for technology companies. It's guaranteed to put the spice back in any relationship!
Brand chemistry is a strategic inbound marketing agency that goes the extra mile to deliver results for our b2b clients. Our inbound marketing specialists are HubSpot certified and use the latest techniques to provide our clients with a steady stream of relevant new leads.