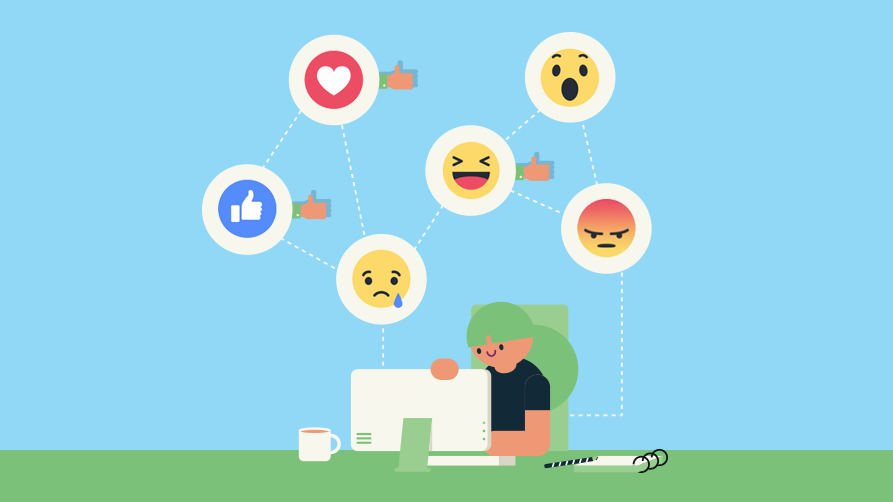 When the news that the 'Like' button was getting a friend rolled out in September last year, we were curious to know if the high-in-demand 'Dislike' button would be implemented. But last week it was revealed that, sadly, the 'Like' button wouldn't be getting its yang - there was no 'Dislike' button to be seen.
However, Facebook did roll out 5 new emojis (called Reactions) to convey feelings of love, laughter, surprise, sadness and anger. From left to right, meet Love, Haha, Wow, Sad, Angry.

Because let's be honest we've all been there: from the 'Like' button not being a strong enough reaction to indicate your care and passion, to not wanting to appear inappropriate by hitting the 'Like' button when all you wanted to do was convey a "I'm sorry to hear that" to a piece of gloomy news.
But with great power comes great responsibility. To save you and your business from a social media faux pas, we have pulled together an etiquette guide on how and when to use Facebook Reactions correctly.
LOVE
Instead of just the common 'Like', dare to use 'Love' when you're showing appreciation for something you're passionate or care deeply about.
Watch-out:
Be careful not to use 'Love' too often. Like that person who uses exclamation points at the end of every sentence, you don't want to be the annoying person who loves every post on Facebook. This may cause your friends to unfollow you.
Appropriate: News about engagement, marriage, birth, graduation, friendships, your favourite band's new album launch.
Inappropriate: News about your friend getting fired from their job (we know you're trying to show support, but using 'Love' in this instance may indicate that you enjoy the fact that she got the boot).
HAHA
'Haha' is our favourite Reaction! Use it when a 'Like' alone doesn't convey the fact that you literally just LOL-ed or ROTFL. Use this emoji instead of writing "haha" or "lol" in the comments.
Watch-out:
Depending on your Facebook settings, be careful how you use the 'Haha' Reaction. Your colleagues and friends, including your mum, are going to be able to see if you LOL at something - so make sure it's appropriate and won't end up getting you in trouble.
Appropriate: Funny videos of the antics of someone's pets or animals in general, or that time someone replaced Donald Trump's eyes with his lips and he looked the same.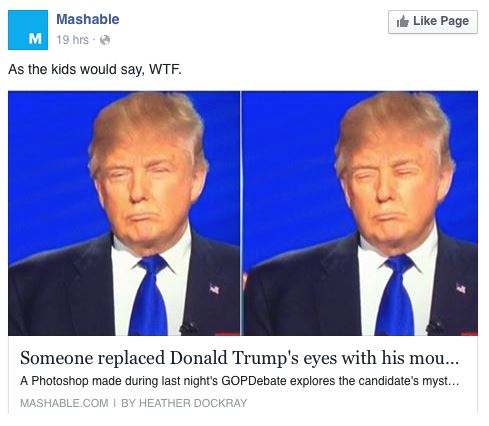 Inappropriate: When, again, your friend gets the sack, someone's relative dies or on a crappy prank video from the Jalal Brothers.
WOW
Use Wow when you come across a post that surprises or shocks you, and got you in awe. This can be used in place of the phrase 'mind blown'.
Watch-out:
Be careful not to use it to express condescension or sarcasm. That's just rude and mean.
Appropriate: News about finding water on Mars, that video of your friend's dog doing a backflip, or this surprising stats that 74% of b2b buyers conduct more than half of their research online before making an offline purchase.
Did you know: 74% of b2b buyers conduct more than half of their research online before making an offline purchase? http://hubs.ly/H027Sdf0#b2b #inbound

Posted by Brand chemistry on Monday, February 22, 2016
Inappropriate: News about your friend graduating, or a picture of your friend's new bub.
SAD
Use 'Sad' to show support, empathy and sympathy during a sorrowful time for other people. You can also use it to express disappointment at certain news, with care of course.
Watch-out:
When it's appropriate, do so. When it's not appropriate, using 'Sad' too often could get you blocked for being a sad panda. On a more serious note, it could also raise a flag on your emotional health.
Appropriate: When someone posts a piece of gloom-and-doom news, the cancellation of your favourite TV series, or when Google announced the removal of side-bar ads (although this one also warrants a 'Wow' Reaction).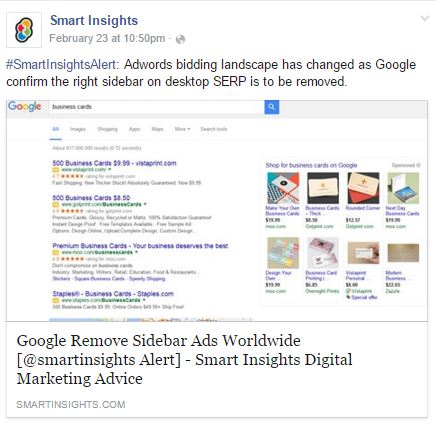 Inappropriate: Using a 'Sad' on posts when it's more appropriate to use 'Love' on e.g. news about marriage, graduation.
ANGRY
In our opinion, Anger is the most confusing and ambiguous Reaction to use at this point. It may be obvious as to when you'd use 'Anger', but think again. Would you use it to express frustration about the issue posted? Or would you use it to indicate that you'd like to see fewer of a certain type of post?
Facebook's Product Manager, Sammi Krug, noted that if someone uses a Reaction, Facebook will infer that the person want to see more of that type of content, not less.
We suggest that you use 'Anger' to show your friend that you're just as frustrated as they are about the issue they posted.
Watch-out:
We don't suggest using 'Angry' to express annoyance at accompanying post comments, but more on the issue that is being posted.
Appropriate: Posts about political or environmental issues.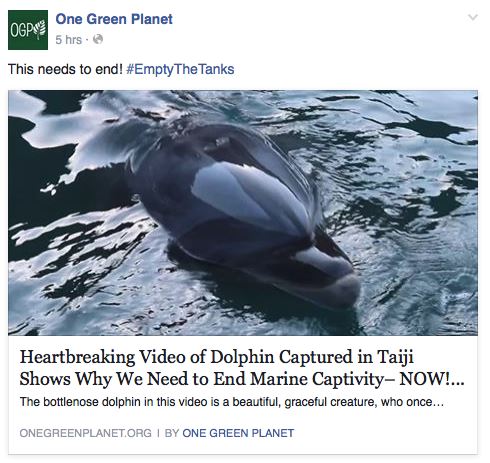 Inappropriate: When someone expresses their happiness.
Our say
Facebook Reactions is a marketer's dream, as our audience's Reactions will shed light on what is and what isn't resonating with them. When paired with a comment, marketers will be able to better understand the context of a Reaction. Over time, Facebook will give the different Reactions different weight in order to better show the stories everyone wants to see on their News Feed.
If you'd like to learn how you can further boost your social media efforts, download our guide on the 12 must-have tools every marketer needs today!

Brand chemistry is a digital marketing agency focused on delivering quality leads and measurable results for our b2b clients. Take a look at our client case studies to find out more.