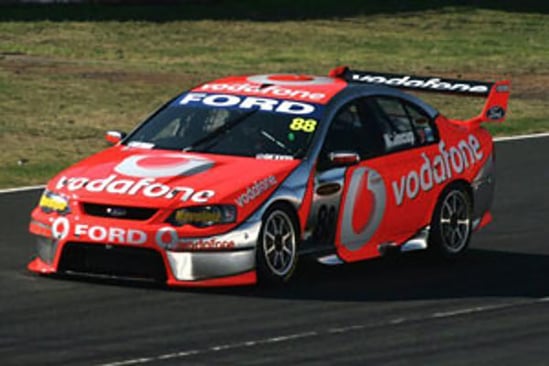 Event sponsorship is still an all-time favourite tool for b2b marketers. Conferences and exhibitions can be a great way to boost brand awareness, help you reconnect with existing clients and introduce your business to new relevant prospects.
Yet, standing in an overly air-conditioned exhibition hall for three days in a row can be tiring and time-consuming (bring your gloves and beanie), not to mention expensive: that's why you need to make sure that its worth it before you sign up. Here's our Alchemist's guide to successful b2b event sponsorship.
Why bigger isn't always better
While picking the biggest, most glamourous annual gathering in your industry can be tempting, we think it's not always the best option - especially if you don't have a mammoth budget to woo your audience. At massive b2b exhibitions you're competing for attention with hundreds of other businesses and getting to talk to key decision makers can be a lot harder than at smaller industry conferences. And people might just stop at your stand to see if you've got any freebies for their show bag!
If you're looking to grow your business in a very specific industry sector, try to find a niche event that fits your market segment. Did you know, for example, that there are two day-long events looking solely at the intricacies of slurry pipelines? At events like this, you're much more likely to make meaningful introductions (and the food is often better too). Plus: you'll actually have the time to have a proper conversation rather than just handing over your brochure.
Do your homework
A lot of commercial b2b events - both big and small - offer online networking tools that allow you to connect with attendees a few weeks before the event. This is a great chance for you to get into the new prospects' pole position: go through the list and see if there's anyone you definitely want to meet. Get in touch and line-up a meeting before you even set foot on the plane to your conference destination. When it's time to finally take-off, you can cruise through the air quite the relaxed thing, knowing that you're already well prepared.
Come up with giveaways that stand out
We here at the Bc camp know that pens are always useful. But unless you're handing out Montblanc's it's unlikely that prospects will be doing cartwheels when you're giving away your freebie writing utensils.
Instead: think about creative ways to get attention. We once saw an exhibitor and pilot do a business card draw for a free flight in a Tiger Moth. Guess who collected all the business cards that day?
Follow up after the event
Now that you're back in the office with your pockets full of business cards make sure you take time to follow up on your new prospects. Connect with your new contacts on LinkedIn while you're still fresh in their memory (just double-check that you've updated your profile picture since graduation). That way you can also make sure your new contacts will still be in your network if they change companies.
Even if someone isn't ready to buy yet send a quick email and thank them for taking the time to meet and chat with you. They're much more likely to remember you because of your efforts and give you a call when they need your services.
If you'd like to learn how inbound marketing can help boost your b2b marketing, download The quick-start guide to inbound marketing for technology companies today!
Brand chemistry is a b2b marketing agency focused on delivering quality leads and measurable results for our clients. Take a look at our client case studies to find out more.