In life, going from a stranger to something more… exciting… is a complex process that relies on a lot of time and a lot of effort from the parties involved.
In business, the same principles apply. If a customer is to become a part of your company, then there are a number of things that you must do to find them, nurture the relationship and ensure it is a happy and fulfilling experience for everyone. In this two-part series, we look at all the stages in this life cycle: From how you know you've got the right leads to how to nurture them and ultimately ensure that your sales and delivery team have everything they need to turn a lead into a long-lasting friend of your business.
Part one: Finding that right match: Who are they?
There is the perception in business that all leads are good leads. Companies will spend big dollars on outbound marketing, flinging everything to the wall in order to see what sticks.
And yes, they may get thousands of leads. But like Tinder, while thousands of matches may sound impressive, ninety percent of those will be inappropriate for you.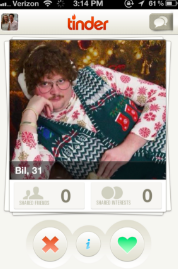 What businesses and Tinder users need to realise is that it's not the quantity, it's the quality that counts. All too often this approach results in sales teams spending valuable time delivering demos to the wrong people. It could be that these people aren't the key decision makers or even influencers. It could even be that the client itself is not a correct fit for your company, amounting to a huge waste of time and resources. In order to turn your leads into something more meaningful, companies should be asking:
Who are they?
Where are they?
What could they potentially need from my company?
Below are some ways that companies can find the leads that are the right fit for you.
Be specific
If you have used tinder to navigate the murky waters of finding a match you'll know that even though loads of matches may seem flattering, the revolving door of losers can get exhausting.
To make sure you're not getting more of the same (that guy who thinks he's a tiger, the guy who poses with his ex-girlfriend, your ex-boyfriend), you put things in your profile to make sure that only the right people will be interested. It might be a song lyric, your star-sign or what your animal totem is. Being very specific in your information helps your prospective dates to self-select or to self-disqualify.
Inbound marketing works in exactly the same way. In a wide net strategy, for example, leads can be grabbed from all over. But while you'll get a few strong leads, you'll also get many junk ones too.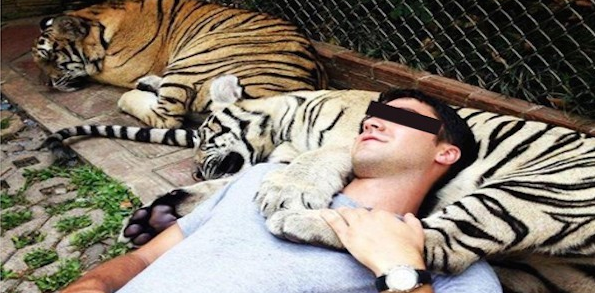 We've also found that when wide net tactics are mixed with, for example, a CPA (Cost Per Action) strategy, the result will be a large number of indiscriminate leads. The results are expensive – both in terms of the cost of finding the lead, as well as the costs of getting sales to wade through them to find the good ones.
And what is the point? Is it to satisfy a vanity metric of some senior stakeholder who wants to see 1000 leads per month? In this instance, we would suggest that your job is to educate the stakeholder with a humble spreadsheet, showing the ROI of this widespread approach versus the ROI of a more targeted, focused approach.
Why do I keep dating losers?
If your sales team is doing a large number of demos, but not closing at the rate you'd expect, there are two main reasons:
Your approach is delivering a heap of tyre kickers who are genuinely interested in your product but are not buyers.
Your marketing approach is delivering decent leads to sales, but they are simply too early in their buying process.
There is a fix, in fact, there are several.
The inbound marketing methodology is a great framework for understanding how you can be more targeted - aiming the right information at the right prospect at the right time in their buying cycle.
Furthermore, once your stakeholder knows that inbound marketing costs a lot less than outbound marketing yet delivers strong, qualified leads, your stakeholder will be much more likely to change their tune.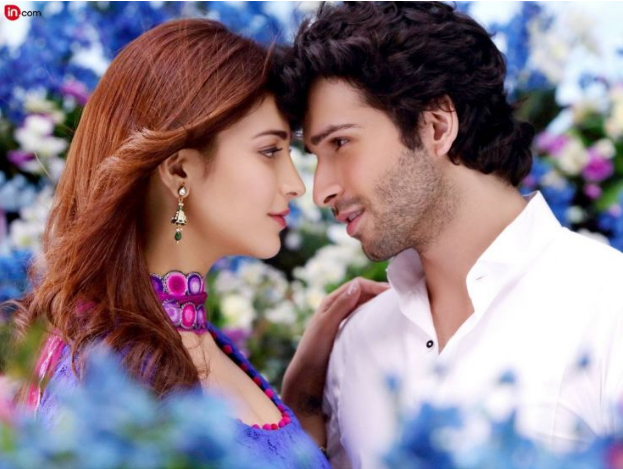 A closer look at how to ensure you're attracting the right person
An inbound approach will really help you establish exactly who your ideal customer should be, so you can take action to attract the right leads. Documenting who your ideal customer is no longer requires the arduous survey gig - in fact, there are now ways we can build a comprehensive picture of our target audience without it. Here are just some of the tools that will help you understand and document your ideal target.
Persona mapping
Buyer persona mapping is a way to get much more granular about the needs, wants, motivations and fears of your target audience. These valuable maps usually contain both behavioural and demographic information about your target that helps you provide content and services that they will find valuable. This is one of the ways to build a picture of your ideal customer and share it within your organisation for powerful consensus. Any target that isn't a Government Gary or a Marketing Mary is no longer a target. If you're uncertain about how to get started, check out our ebook that includes detailed instructions.
Marketing automation software
Adding automation to the mix helps you measure which content your audience is really engaging with, and which of it is perhaps a little meh for their taste. Social engagement metrics that many platforms offer can also tell you a lot about how well you're hitting the mark with your leads and whether you need to try new angles, channels, content or copy.
Data analytics
You can get your analytics from a number of tools. HubSpot analytics, for example, give you rich, detailed contact profiles that track every interaction between your prospects and your company. They also give you detailed information about the sources that bring the most visits, forms that help us determine whether these people fit our target persona, and page performance metrics to check we're giving the persona the information they need. Facebook, Twitter and Google all have really great intuitive systems that can provide a bewildering array of information about your prospects in the early stages of their journey too.
CRM software
CRM (Customer Relationship Management) software is also an excellent way to gather and sort your prospect information in order to get a very specific picture of who exactly your ideal customer may be. (It can also drive personalisation tactics at later stages of the buying process - but more of that in Part 2).
Content, measured and supported by marketing automation
Content is the lynch-pin of the inbound-marketing world and can be used to test which messaging and topics your target is most interested in. Excellent content will also do several important things:
It will educate
It will help you to really consolidate your brand
It can help you to establish your business as the "go-to" source in your industry
You can problem-solve in an entertaining and nuanced way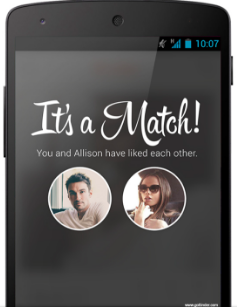 Targeted, engaging social media
Having a social media presence is a given in today's world, it's not enough to just be tweeting or blogging. If you know your customer you can really tailor your online presence to meet their needs, have real-time conversations with them and drive the right kinds of people back to your website.
All this targeting work should establish the people who are interested in your brand in a more meaningful way, as well as what content they are truly interested in from you. You're ready to swipe right.
But how do you get them to that next level? The second part of this article will teach you how you can convert your leads into customers.
Need help with generating leads for your company? Start by downloading our latest guidebook: The Quick-start guide to inbound marketing for technology companies today.


Brand chemistry is a strategic inbound marketing agency that goes the extra mile to deliver results for our b2b clients. Our inbound marketing specialists are HubSpot certified and use the latest techniques to provide our clients with a steady stream of relevant new leads.