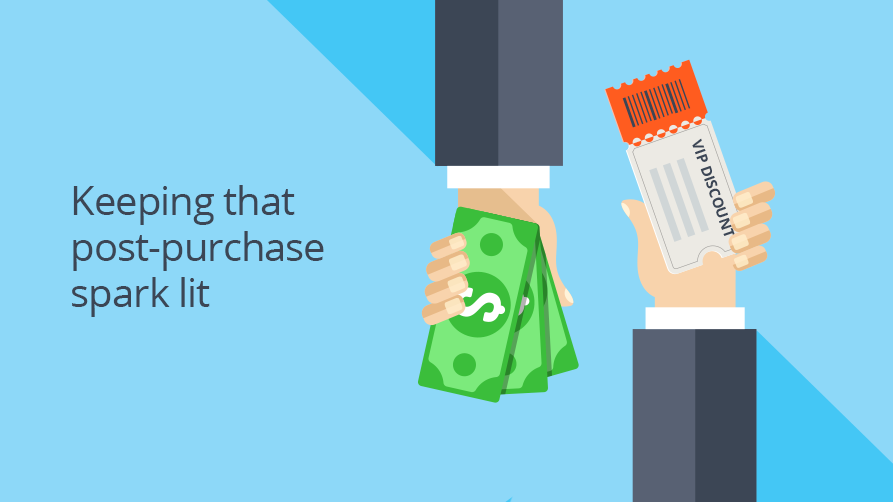 A purchase is like the wedding in a romance novel.
There's a perception that after the 'I dos' are done, the story ends on a sunset and a happily ever after.
The reality however is that the wedding should only be the beginning of a rich and happy lifelong story.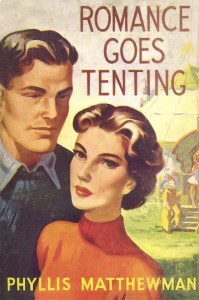 It's the same with a purchase – the perception is that once the dollars are in the till (or whatever constitutes the till in this new online world) the association has run its course.
However, in order for a company to survive and thrive, we know that a transaction should be just a minor step in the tango between customer and business. You don't want one steamy encounter; you want a long-term relationship, dammit!
You want your customer to be committed, engaged, even evangelical about your love.
And the romance shouldn't be one-sided. In order to keep the romance alive, it is vital that your business is an attentive and loving partner.
There are a several key things that businesses must do In order to turn that flirtation into a full-blown affair to remember.
Who's the right person for you?
Really identify who is your ideal buyer; not merely the person who comes onto your site and store for a one-off purchase, but identify who is the person that most identifies with the values that your brand espouses.
There are numerous ways to do this including using analytics on your various social media campaigns. Big social media networks like Facebook, Instagram and Twitter make this data readily available, so use it to see who exactly your ideal buyer looks like
A fantastic exercise for teams to undertake is creating a buyer persona for your business. This involves asking a series of very detailed questions to determine who your ideal candidate may be. To get you started, there are templates you can use.
Another very effective way is to offer a survey at the end of the experience to see how likely the customer is to:
Purchase another product
Join a loyalty club
Recommend you to other people
If the score is consistently high, then things are looking good and you may have met a potential advocate.
Go a-wooing
Like reeling in a prospective mate, subtlety, charm and cold hard presents work a treat.
Everybody wants to feel like they are understood, so it's important that your message is tailored to customer. There are many ways to do this. And they don't have to be over-the-top gestures, small attentive details really demonstrate how valued they are.
The personal touch
This might seem like a tiny thing, but knowing and using a person's name is an intimacy of sorts; it demonstrates that you are paying attention and that you value your someone. It is one of the simplest ways to create a connection. Establishing a rapport by knowing your customer is known as personalisation, and is becoming more important in a world where the customer is flooded with a deluge of choice.
Personalisation is important, because it offers the illusion of control. By offering services that seemingly allow the customer to really hone their choices, they feel as though they have the reigns.
A great example of this is the way we use media. No longer do the network gods control our viewing choices. Services like Netflix allow us to choose what we want to watch, when we want to watch. Netflix then build on this, by recommending shows based on our preference. It may seem odd, but offering these services builds a type of trust and creates positive associations with a brand.
Gifts
These can be in any form:
a discount
an exclusive competition
a seasonal gift
Offering an incentive is an easy way to generate loyalty and keep in touch with your customer. To do this well, you must keep the offer simple and easy to understand and the benefit for the customer must be evident. If you get this right, not only will your customer be much more likely to stay with your brand, but you can keep in touch and create awareness upcoming campaigns or new products.
Keeping the Spark alive
You now have a dedicated and passionate advocate for your brand. However, all great relationships take work and the worst thing you can do is take them for granted.
Luckily, keeping a relationship well-oiled isn't difficult. Like a more traditional relationship, you need to be thoughtful and creative. If you continue to demonstrate that you value the customer's business, by firstly deepening the rapport and keeping your incentives new, interesting and clear then your love could be one for the ages.
The right inbound marketing agency will help you to take the right post-purchase steps to delight your customers. We put together a 7-step guide to help you choose the right inbound agency. Download it today!
Brand chemistry is a digital marketing agency focused on delivering quality leads and measurable results for our b2b clients. Take a look at our client case studies to find out more.