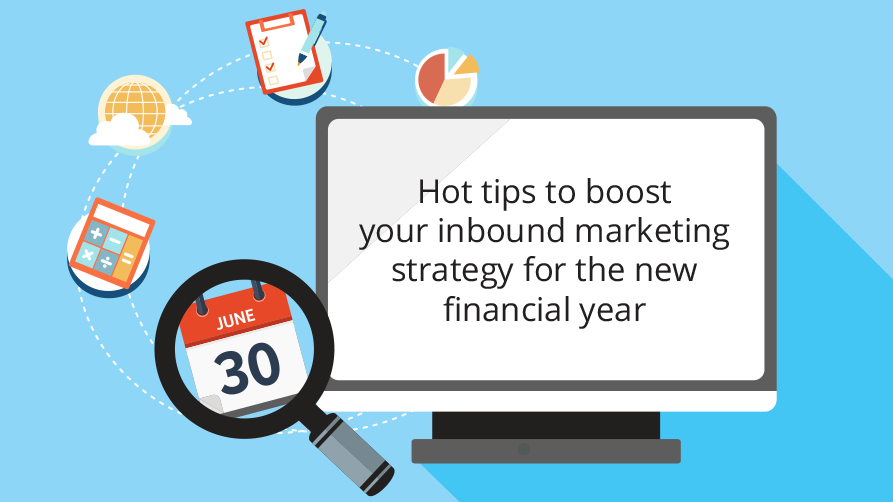 The end of the financial year is looming – a time for gathering up loose receipts from wallets and handbags; a time for buyer's remorse from overspending at EOFY sales; and a time for marketing departments to evaluate their efforts of the past year.
You've embarked on your inbound journey and have really put in some hard graft. Perhaps you've done everything by the book: you've created buyer personas, put out great content, placed CTAs on every page and more. Sometimes, despite following the inbound textbook, you might still find you've not achieved quite what you set out to.
If your results have been less than stellar, never fear; Brand chemistry is here to help. This is the perfect time of year to review and improve your inbound marketing ROI. Here are our top tips.
Up your SEO game
If your eyes glazed over just from the headline, I don't blame you – SEO can seem finicky and intimidating, and the rules and algorithms seem to be constantly changing. But sadly it is not something that can be ignored or given a cursory look-over, because there's no point spending valuable time creating fantastic content if no one can find it.
There are many tips and tricks to help crank up your SEO, but make sure you at least start with the basics: use the tools at your disposable, such as Google's Keyword Planner, Google Insights and HubSpot SEO, to identify the right keywords and search phrases for your business, and then make sure you're consistently targeting these. And be ultra-specific – use long-tail keywords that signal exactly what your content is about and not just the general gist (e.g. "double chocolate fudge sundae", not "ice cream"). Not only does this mean less competition in rankings, it also means your searchers know exactly what they're after and will be much closer to the purchase stage than someone who's just searching the topic generally.
And remember: Google does not have a sense of humour. It won't appreciate your incredibly witty pun or play on words. So consider rewording your page title to something more literal, and leaving the clever headline for your audience to appreciate, as the Wall Street Journal have done here: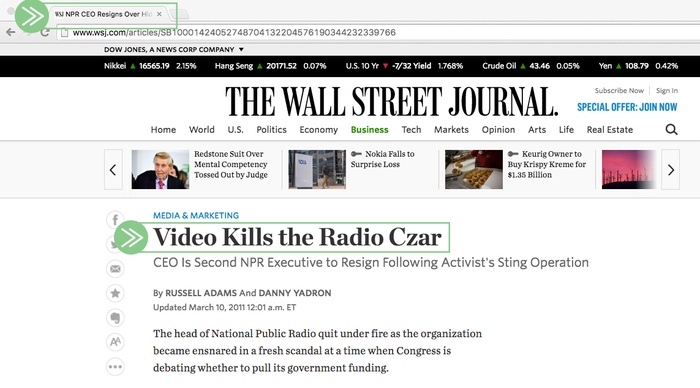 There's nothing wrong with a little shameless self-promotion
You've put up amazing content, and were shocked by the lackluster response. But did you actually tell anyone the content was there?
Sure, you probably sent an email to your database and stuck a couple of links on Twitter and Facebook. But if you want to promote your content well, you need to go beyond this. Spend time actively looking for your target audience – which social media platforms do they use? What LinkedIn groups are they part of? What forums do they participate in? Which Google+ communities are they hanging out in? Which blogs and websites do they frequent? Don't let your prospective customers do all the legwork in trying to find you.
This doesn't mean you should be spamming a hundred different platforms with links to your latest blog post. Go to the discussions and posts that are relevant to your content, make a useful contribution to the thread, and then link to your blog post – this helps establish you as a trustworthy source of information, and people will be much more likely to want to hear more of what you have to say.
You can reverse engineer this too, and mine these platforms to find out exactly what the pain points for your target audience are – what are they griping about? What advice are they asking their peers for? Once you know this, you can tailor your content even more specifically to address these points.
Think outside the box
There's a lot of content out there and it can be hard to cut through all that noise. Especially when you're up against twerking pigs. Sometimes you need a little extra something to keep your audience engaged.
Quick survey: how much do you love quizzes, on a scale of 9 to 10? As someone who is always super keen to know which Harry Potter character/Spice Girl/flavour of ice cream I am, I can never resist a good quiz, and odds are you can't either – according to BuzzSumo's Stephen Walsh, 82% of people who see a quiz in their social feed will give it a go. A quiz is not only a great, fun way to keep an audience on your site for longer, you can even use it to assess what type of lead the quizzee might be, and direct them accordingly.
Other types of interactive content are also great ways to up your CTR. Running a contest, for example, will help drive traffic to your site and increase your lead database. You could also conduct a survey, and use the data collected to create a research report, generating more shareable content for you to use as well as establishing you as a leader in your field.
Get someone else to do the hard yards for you!
You may have identified other sore points in your inbound marketing strategy. Perhaps your buyer personas are not quite on point. Perhaps your CRM isn't working for you as well as it should. Or perhaps you have no idea what went wrong and need some help working it out.
Save yourself the agonising and think about outsourcing to an inbound marketing agency that can do all this and more for you. An inbound marketing agency will help take out the guesswork and make sure you and your team are focusing your efforts where they're most needed.
Download our free checklist to help you choose the right inbound agency for your organisation.
Brand chemistry is a strategic inbound marketing agency that goes the extra mile to deliver results for our b2b clients. Our inbound marketing specialists are HubSpot certified and use the latest techniques to provide our clients with a steady stream of relevant new leads.