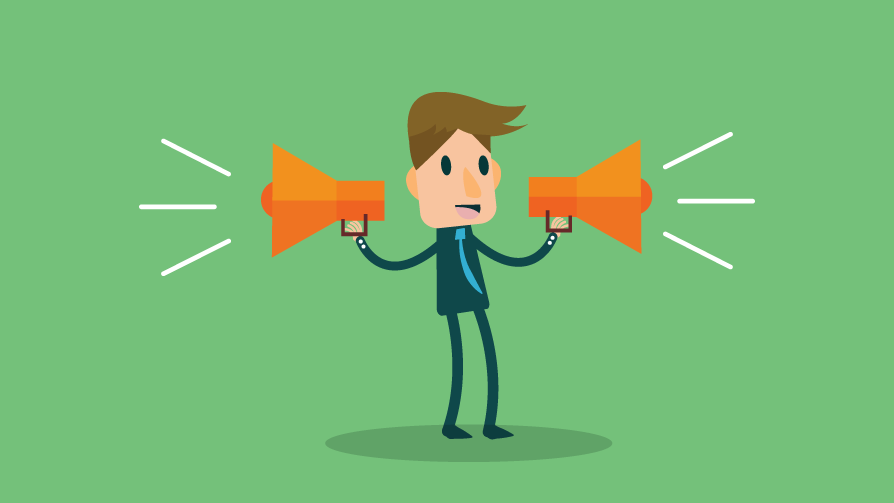 Marketing for an IT consultancy is a tough gig. Things move so fast in the tech world that professional and business services in this space have to quickly produce an ever-evolving roster of products and services just to stay on top of market trends.
But, as Managing Director of a growing tech company, you barely have time to get yourself a coffee in the morning - let alone make sure marketing assets, such as your website and brochures, are constantly being updated with the latest offerings. With few in-house marketing resources, it can be easy to get caught chasing your tail, running short-term promotions, which ultimately lose sight of your long-term business objectives..
If you're caught up in this disastrous cycle, don't worry. To help you break out of it, I've enlisted the help of an expert: Bc's own managing director and marketing specialist, Zoe Palmer.
In today's post, I chat with Zoe about the particular marketing challenges that IT consultancies face, and how to go about surmounting them.
What is the biggest marketing pitfall for IT consultancies?
Marketing by committee. Many IT consultancies have some very clever technical engineers, who have strong opinions about what buyers need to know about them.
What many of them fail to consider, though, is that their peers – the CIOs or technical directors – are rarely the people who are researching potential consulting partners. So content and copy gets bogged down in the tech, rather than focusing on true business benefits and evidence of successful delivery.
This can have the impact of disengaging website visitors or brochure browsers, who can't easily find the information they're looking for in the early stages of their research process.
There's a place for the technical information, no mistake, but it comes much later in the process, and usually as part of a sales conversation.
How important is an IT consultancy's digital presence?
An IT consultancy's digital presence is crucial to marketing and sales success. It's usually the very first interaction a new or referred prospect will have with your company, so it must look and feel credible as a brand touch.
The user journey must be logical and valuable, because it shows you know your customers, and that you're able to come up with a relevant and rewarding digital pathway for them (that is, serving up the kind of information they need and want, when they want it). And surely this is the hallmark of a strong IT consultancy: the ability to provide a cohesive technological and informational journey for users?
Also, online is the way people research vendors today. They'll be a good 70% of the way through their buying process before they'll speak to you or even submit details into a form.
Your online presence needs to represent who you are as a business – not just in terms of what you offer, but also in terms of how you will provide that service, and what you are like to deal with. As many IT consultancies deal with the same kinds of products and solutions, it's important that you make an effort to speak the buyer's language, and show some personality.
It's about developing trust – trust that you can clearly explain to the business what is being done and how it will impact operations, and that you will deliver what you say you will.
A major part of a business's online presence is its website. How do IT consultancies measure up?
We find very few tech consultancies have in-house marketing resources who are responsible for keeping the digital presence updated. This is a shame, given most buyers will research suppliers using the website as a first point-of-call.
Then when a site gets really out of date, leadership, sales and consultants all get frustrated, and call for a complete website overhaul. This usually ends up being a painful, complex project that then lands them right back in the set-and-forget camp again - because following this project, nobody can stand to look at the site again!
Websites are not brochures; they are meant to be live tools – constantly monitored, tweaked and updated. You need to work hard to ensure the site accurately represents your business as it stands today. Key staff need to be afforded the time to be proactive around this. Bc refreshed and improved Yieldbroker's website for better performance.
So how much time should your business be spending on the company website?
I'd recommend (at a minimum) a quarterly check-in with consultants in the business to understand how well web pages are representing the kinds of services that are delivered.
Also, you should be performing at least a weekly check on visitor, lead and customer conversion numbers, as well as using the user flow and bounce rate functions of Google Analytics on a regular basis, so you know where people are entering and exiting the site.
Past this, I'd like to see these consultancies spending a minimum of eight hours a month on marketing. Key activities you or your team needs to be doing regularly include keeping your website fresh, optimised and very importantly: converting! Work on this can be quite foundational - such as the creation and posting of a blog, an update of a services page, or creation and publishing of a new case study. Or it can be more advanced, for example a UX-driven redesign of a services or pricing page.
How does content marketing fit into an IT consultancy's marketing strategy?
Content is important because of the way buyers research online. Especially for IT consultancies who are dealing with important data and systems, it is all about building trust with potential customers. They need to believe in your skills and creds, as well as your interpersonal abilities. Content can help you to demonstrate both your knowledge and your ability to speak to customers in their language.
Also, often prospects don't even know what their problem is – only that they have one. Content in the awareness stage can educate early stage searchers, helping them to figure out what their issue is. Only then can they understand that you have a potential solution to that problem. No other form of marketing will attract early-stage prospects as well as online content will.
Do IT consultancies need to be on social media?
The decision to be on social media is driven by wherever your audience – the key decision-makers – are hanging out. And if you think that your buyers aren't using Twitter, LinkedIn or Facebook, no worries. But don't assume this without testing.
You might think social media is not that relevant when it comes to b2b, but you might be surprised by the results it can deliver. We once launched a whitepaper content campaign for an IT consultancy and got a lead from Twitter that turned into a $250,000 deal.
Social media is not just lightweight chit-chat – it's about reach, referrals, customer care, delight and SEO. If you're not on social, it's likely you're losing about 20% of your potential website visitors and conversions.
So what are your top 5 marketing tips for IT consultancies?
My top 5 tips are:
1. Sort out your brand
You're in competition with a bunch of other fast-growing consultancies. If you're particularly strong in security, you should be shouting about it. If you have a star consultant, raise their profile and watch your brand get the knock-on effect. If customer service is your differentiator, make the most of it.
The stronger your brand, the easier it is to find new leads, sell and keep customers. You'll find it just makes you a much more efficient and well-known business. Learn how McCloud Consulting developed its brand.
2. Don't let reactive co-marketing offers derail your marketing's plan
Set goals, and if a co-marketing campaign can be fit in without upsetting other strategic initiatives, then it is icing on the cake. But if it's the only thing that clears all other marketing decks, that's not good.
This kind of behaviour just results in too much dependency on vendors, not enough thinking about what will strategically add to the value of your business, and not enough of your own independent pipeline. Sinorbis established a strong inbound marketing approach for demand generation prior to their launch.
3. Make sure your website is a living, working, lead-generating machine
Use it to deepen your understanding of your buyers and researchers, what they're interested in and how they want to engage. Make sure you have regular catch-ups with subject-matter experts to understand whether content is still relevant and supporting the business. This includes case studies – I know, they're a pain to get, but they're invaluable.
4. Ensure marketing works closely with sales
Definitions of leads, marketing-qualified leads (MQLs), sales-qualified leads (SQLs) and opportunities should be aligned, and your marketing and sales should have joint revenue goals. This way, marketing is answerable to sales, and sales is answerable to marketing.
When marketing has to deliver a certain number and type of leads to sales, it can make it easier to push back on any other stakeholder-requested initiatives that won't deliver on that goal.
5. Raise the profile of your star consultants
As in any consultancy, there is a halo effect generated when a top, well-known expert consultant, works for a division of your business. Their opinion pieces on LinkedIn, their talks and speaking slots at conferences, and their CIO-Mag interviews all serve to push up the credibility of your business brand too.
How does your IT consultancy's marketing stack up?
Are you seeing any red flags or hearing any alarm bells after reading this post? If you're not sure whether your inbound marketing strategy is as strong as it could be, we've got just the thing: our inbound marketing self-assessment tool. In just 5 minutes, you could find out exactly how well your inbound marketing stacks up – why not try it right now?
Brand chemistry is a b2b marketing agency winning your customers' hearts and minds through inbound, brand, content, lead generation and digital strategy. Our marketing specialists achieve stellar results with the latest lead generation techniques.