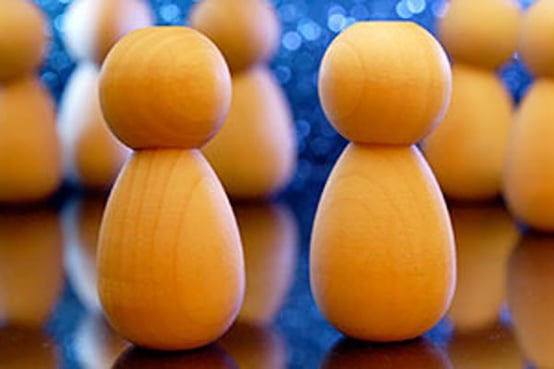 "How many 'likes' make our brand successful on Facebook?" If we got a dollar every time we are asked to give a numeric target for social media engagement we'd spend this winter lounging on a beach in Bali instead of fighting off flu symptoms with honey and ginger tea.
While we're all for measuring the success of all your marketing efforts, using the right metrics for your social media benchmarking is not as linear as 1,000 likes equals success.
People may have been busy clicking the thumbs-up to follow your updates, but how does that initial action add value to your brand? And how do you know if your social media strategy is on the right track?
A great social media strategy needs spot-on brand positioning and a clearly defined target audience.
We here at camp Bc suggest a step-by-step approach that measures different things at different stages.
Don't dismiss your humble beginnings
When you first start posting updates you may get little to no engagement. And at least in these early stages we wouldn't recommend worrying too much about that.
We've all experienced the awkward silence in class when the teacher asked if anyone would like to contribute their view on Shakespeare's relationship to women. It can take a while for the ice to break (and in the case of the bard, for imaginations to run wild): just bear the awkwardness a wee bit longer. And don't give up!
Many people are far too focused on:
the number of followers they have

the number of times their post was 'liked'
the number of times their post was clicked
the number of times their post was shared
Instead, keep track of how fast your following is growing, because it is a really good indicator that people are interested in what you've to say.
For example, did you start with 4 likes on your Facebook page and have brought it up to 153 within the first month? Congratulations, you've managed to grow your fanbase over 38 times!
More engagement will follow soon if you keep things interesting for your audience.
Find your tribe
Not everyone is going to love you or care about what you have to say about your industry (even though you're clearly doing wonderful stuff).
This is why you need to define your tribe, and develop a targeted content strategy for your audience's needs, and publish, measure and adjust your strategy on an ongoing basis.
What we tend to see, though, is marketers grouping ad campaigns by products or themes, rather than their target audience. For this reason, metrics like click-through rates and engagement rates are averaged out across various audience groups.
Instead, segment your click-through and engagement rates by persona, so that you can get a clearer picture of how engaged a particular audience is with your ads.
So if you're targeting several buyer personas, you may find that one group is more engaged than the other.
One of the great things about social is that you can reach people that previously didn't even know you existed. So whose attention will really get your business ahead in the next year?
Define your metrics in line with your business goals
Your social media channels can add great value to your business, including increased brand awareness, new lead acquisition, and improved customer service.
But when it comes to measuring the success of their social properties, many businesses focus on the wrong metric (and waste a lot of time trying to find the best way to evaluate them).
Instead of looking at 'vanity' metrics like follower numbers, tie whatever you're doing back to the business goal.
If your goal is brand awareness, stop feeling bad about your high cost-per-lead. What was the cost-per-visit?

If your goal is lead generation, what is your cost-per-lead and cost-per-MQL?

If your main reason for running a Twitter account is improving customer service

, can you measure how it impacts call volumes?
Getting the odd inbound lead through the same channels is a fantastic side effect, but if it is not part of your strategy it's much more valuable to focus on the metrics that will help you achieve your business goals.
If you'd like to learn how inbound marketing can help your social media campaigns, download The quick-start guide to inbound marketing for technology companies today!
Brand chemistry is a digital marketing agency focused on delivering quality leads and measurable results for our b2b clients. Take a look at our client case studies to find out more.