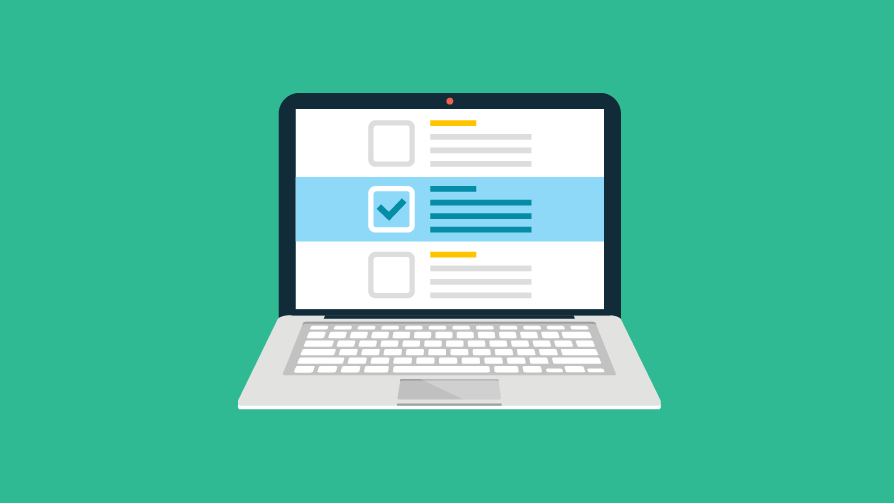 On 14 January 2020 (Australia EST), Google announced the same-day release of a core update to their search algorithm, named the January 2020 Core Update.
While it's too early to predict exactly how this will affect sites, initial signs suggest the changes are more significant than the 'softer' Google core update in September 2019. In fact, at Brand chemistry, we've already seen one of our client's search engine results page (SERP) rankings improve by an incredible 44 places!
That said, there's no guarantee that the results will be as positive for everyone. So to prepare you for what's coming, good or bad, this article will explain what this means for your site and how to respond.
How is the January 2020 Core Update different from other core updates?
You may have heard that Google rolls out multiple updates daily to their search algorithm—so what makes this one different?
While it's true that Google releases updates regularly, including an incredible 3,234 in 2018 alone, most of these aren't noticeable and serve to improve the platform incrementally.
For larger updates, where users are likely to see a noticeable change in their SERP ranking, Google will generally confirm an update has been released. These can be divided into two categories: specific and general.
Some algorithm updates target specific aspects of the algorithm, such as the 'speed update', leading Google to provide advice as to how site managers can improve their search engine optimisation (SEO), eg. improve page load speed for mobile users.
A core update, however, makes significant broad improvements to Google's algorithm, likely altering numerous ranking signals, whether in importance, order, weight or value. These results are more widely noticeable, but it's still difficult to know which ranking factors to attribute the changes to, and Google doesn't reveal what they are.
In other words, you may see a sudden drop or hopefully, an increase in your page's ranking, but you'd have to carefully analyse the other SERPs alongside your own to try and deduce why the change in ranking occurred.
However, if the core update affects you poorly, that doesn't mean you can't do anything.
What can I do after an update?
1. Watch your page rankings
First and foremost, you should pay attention to what changes in the days after Google releases a core update. Use the annotations feature on Google Analytics to mark the day the update was rolled out, so you can easily plot how traffic was affected on the chart, Conduct a complete audit of what pages are most impacted and for what types of searches. Which of your sites jumped up in the rankings and which fell? What keywords are you ranking better or worse for?
2. Determine what others sites are doing
Whether your site has moved up or down, it's worth checking out who now ranks above or below you. This can help you to figure out where your SEO strategy either needs improvement, or where you're already doing well and should keep directing resources.
If the pages which have shot above you are all creating pillar pages on their blogs, then it's time for you to start experimenting with that too. And if you're creating content that targets long-tail keywords and those below you aren't, then keep heading in that direction.
3. Offer the best content you can
This is Google's number one advice when it comes to recovering from a drop in your SERP ranking following a core update. They don't say 'content is king' for nothing. Google's algorithm rewards sites that provide a good user experience through high quality content—a descriptor which encapsulates both the information itself, as well as its presentation and the wider context of the site its published on.
Google recommends focusing on three criteria when producing content—expertise, authoritativeness and trustworthiness—otherwise known as E-A-T. Performing well in these areas will not only improve your SEO, but it is also a crucial element of B2B marketing. No one will buy your product if they don't trust you.
In brief, this means considering:
The expertise of the content creator—is the author of your blog post on inbound marketing a marketer themselves, or a chef?
The authoritativeness of the content creator, content and website—is your inbound marketing blog appearing on a marketing agency website, or a cooking site?
The trustworthiness of the content creator, content and website—does your site have https (the secure extension of http) when collecting confidential data, or could you be putting people's personal information at risk?
As mentioned at the start of this article , the extent of the January 2020 Core Update's impact on websites is still yet to be seen. But that doesn't mean you can't take action now.
For an SEO audit of your website, get in touch here!
Brand chemistry creates inbound marketing strategies and tactics to attract, engage and delight prospects, creating traffic, generating leads and, ultimately, converting more customers.