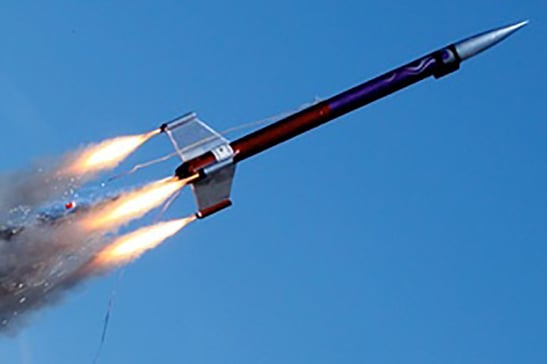 Remember a time when you could easily trick search engines into ranking your website on the first page? Well they're definitely over. Google has long stopped using the keywords meta tag for their ranking: so producing keyword-rich-but-unreadable content will get your website blocked rather than improve its search engine ranking. And that's a good thing! (Don't you hate landing on a dodgy website because someone has cleverly manipulated ranking?)
But don't worry: to rank or not to rank is not the question. You can really boost your search ranking by producing entertaining, informative and shareable content. Here are our tips to get you started.
Turn your website into an information hub

We here at Bc are big fans of hosting your unique branded content on your corporate website. Great content doesn't just help build better relationships with your customers, in the long run it will also turn your website into an invaluable asset for your business. Imagine blogging once a week about a topic that's relevant to your audience. In a year's time you'll have created 52 articles that you can use in your marketing strategy and that will show up in search organically (yep, you can also call yourself a publisher now).
Social signals will give your ranking a boost
Did you know that people mentioning your company on social media can impact your search results? In SEO-speak these mentions are called social signals, which tell the search algorithm that your website is trustworthy and relevant.
In turn, great content will get people talking about you. So make sure your website is set up for easy sharing and visitors can post your content to their favourite social platform with the click of a button (sounds obvious, but it's often overlooked).
Generate backlinks without turning into a spambot
Similar to social signals, other websites that link back to your website are giving your online platform search ranking credibility. It's the SEO equivalent of receiving a reference from a previous employer. It adds trustworthiness. And yes, it's why you've to protect your content from spammy comments. Irrelevant comments on your content usually only have one purpose: To generate better search rankings for dodgy websites.
But here comes the good news: truly unique and engaging content is likely to inspire bloggers and other writers to add their thoughts to your insights. And web etiquette demands that the origin of the idea is credited with a link which in turn will signal to Google that your website is trusted by other web users.
Bc's take on content and SEO
We brand alchemists see great value in producing engaging and informative content, not just to improve your organic search ranking but to attract, qualify and nurture leads. But keep in mind that entering the content race is a marathon not a 1 mile dash! Expecting immediate organic search ranking improvements through content is likely to lead to disappointment. So make sure you plan your content well in advance and support it with PPC. Just so you don't run out of steam close to the finish line.
We've found that recording our ideas in an editorial calendar is an effective method for helping us post on the regular. That's why we created a free template just for you. Download it today.
Brand chemistry is a strategic content marketing agency that goes the extra mile to deliver results for our b2b clients. Take a look at our client case studies to find out more.