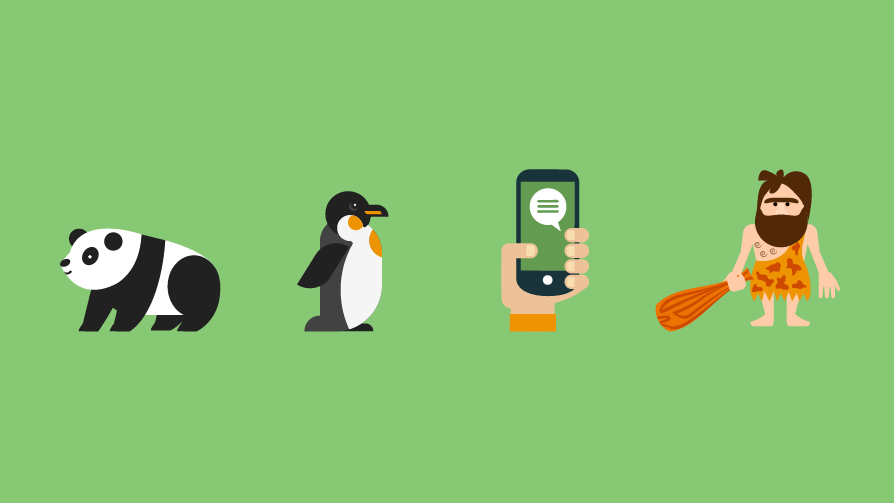 Ah, Google, that wily so-and-so. It seems like as soon as you've got your search engine optimisation (SEO) tactics down pat, they release yet another update to their search algorithms. But just what do these Google updates mean for your content marketing?
Here's the bad news: Google changes its search algorithm around 500–600 times a year, which makes staying on top of the changes a Sisyphean-like task (Sisyphus being the Greek king who was punished by being forced to push a boulder up a hill for eternity).
Here's the good news: most of these changes are pretty minor, and are intended to provide higher-quality search results for users, whether that's by promoting great content, or more rewarding faster and more user-friendly sites. So if you're focused on providing an awesome experience for your users (and not dabbling in dubious tactics like link farming or keyword stuffing), odds are these changes aren't going to affect you too much – in fact, they might even give you a nice page ranking boost.
Of course, every now and again Google releases a major update that get everyone hopping up and down, and frantically fixing or removing 'bad' pages from their sites. Our advice? Keep calm and carry on – at least until you're sure what effect the update has actually had on your site.
Here is a brief history of Google's most recent major updates, and what they mean for your content marketing.
Panda hates poor content
First rolled out in February 2011, with the latest update in July 2015, Panda, in a nutshell, aims to give high-quality sites a boost while also devaluing low-quality, or "thin" sites, particularly content farms.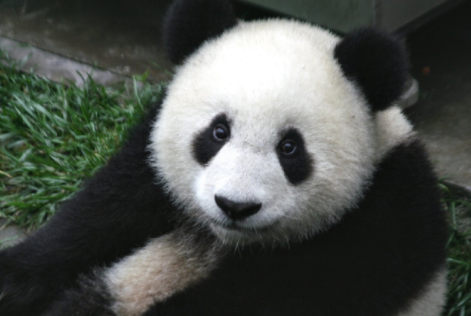 (OK, so it's not strictly relevant -- but how could I pass up the opportunity to include a cute pic?!)
In order to help web developers "step into the Google mindset" and improve their page rankings, Google released a series of 23 questions people should ask themselves when trying to determine the quality of their site. Some of these questions include:
Is this article written by an expert or enthusiast who knows the topic well, or is it more shallow in nature?

Does the article provide original content or information, original reporting, original research, or original analysis?
Does the page provide substantial value when compared to other pages in search results?
Does this article contain insightful analysis or interesting information that is beyond obvious?
Is this the sort of page you'd want to bookmark, share with a friend, or recommend?
In short, is it good content?
What Panda means for your content marketing
If you've been posting "thin content" – that is, shallow blog posts or articles that don't provide much interesting and/or useful information to the user – then you will likely have been penalised for this.
Simply removing these pages from your site might seem like an easy fix; however, this might actually hurt more than it helps. Rather, says Google's Gary Illyes, work on improving your content, rather than removing it.
Penguin hates bad links
Penguin was first announced in April 2012, and was last updated in October 2016. This update was initially aimed at decreasing the ranking of pages using "link schemes" to artificially boost their rankings, by manipulating the number of links pointing to the site.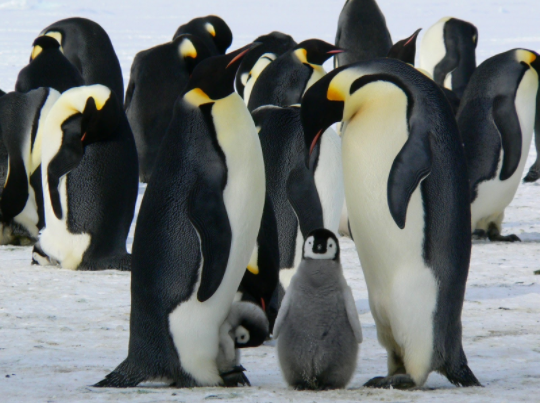 (See caption above.)
However, in later updates, Penguin has become less punitive, no longer penalising these tactics, but ignoring any bad links (so they no longer count towards the page's ranking). It's also become more granular, so it only affects the ranking of certain pages, rather than the entire website.
Penguin also includes a "Page Layout Algorithm Update", which targets websites that put too many ads at the top of the page (or "above the fold"), making it difficult for the user to find the content they're after.
What Penguin means for your content marketing
Avoid populating your content with "unnatural links", which is basically any link that doesn't serve an editorial purpose. As a rule of thumb, if that link is not there to provide additional information that might be useful to your reader, get rid of it.
Also, be aware of how your pages are laid out, and make sure the key information is located above the fold. If users are having to work too hard to find the content that they want, this could be hurting your ranking.
Mobilegeddon hates sites that aren't mobile-friendly
In highly unusual fashion, Google actually pre-announced an algorithm update in February 2015, proclaiming that mobile-friendly sites would now be ranked higher. While this news initially caused some degree of hysteria (hence the coining of the term "Mobilegeddon"), when the algorithm was eventually rolled out in April that year, the effects were perhaps a bit less dramatic than everyone had anticipated.
Nevertheless, Google have since continued to make updates to its algorithms that rank the mobile-friendliness of sites, with the latest (released in January 2017) intended to penalise the use of pop-up ads and intrusive interstitials on mobile sites. (How annoying are those pop-up ads that take up your entire mobile screen?! Good riddance, I say.)
What Mobilegeddon means for your content marketing
Seeing as people now spend more time on their mobile devices than they do on desktops, if your site hasn't yet been configured to be mobile-friendly, then you need to get onto that immediately, if not sooner!
Be sure to also test your site regularly on a mobile device (or, better yet, several mobile devices) to see first-hand what your users are experiencing. Is there an intrusive interstitial, such as a call to sign up for a newsletter or download an ebook, popping up and filling the entire screen? Do users have to scroll a long way to get to the important information? Anything you can do to improve the user experience on your mobile site will likely benefit your SEO too.
Fred hates money grubbing
With no fanfare, another update was rolled out in February 2017. When asked to confirm the update and whether it would have a name, Illyes responded: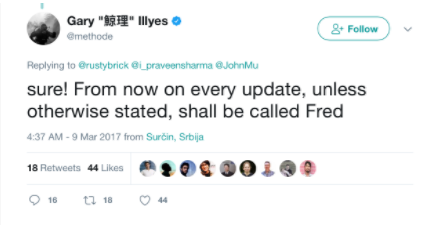 The name has stuck.
While Google won't officially confirm what Fred is targeting, analysts believe the update is hitting out at sites that seem specifically geared towards generating revenue, rather than providing users with value.
These are usually content sites, sometimes in blog format, with posts that cover a fairly broad range of topics. There is usually a heavy presence of ads on the page and affiliate links within the article. While the sites might seem industry-specific, the quality tends to be well below what one would expect from people knowledgeable about that area.
What Fred means for your content marketing
If you've decided to place a few ads on your site, you may want to seriously rethink this decision. It might seem like a quick and easy way to earn some extra cash, but the truth is you're hurting the value of your site in the long run.
Be aware of where ads are placed as well, and make sure they're not interfering with the content. Again, it's all about creating a good user experience.
SEO demystified
Major algorithm updates can seem like a big deal (particularly when they're spoken about in apocalyptic terms). But, in the end, all these updates are simply about giving users what they want in the shortest possible time.
So if you find your page has dropped in the rankings, don't think of it as Google punishing you. Think of it, instead, as Google presenting you with an opportunity to provide your users with even more value.
Your users – and Google – will thank you.
Good SEO is just one small piece of the inbound marketing puzzle. Want to know more about how an inbound marketing strategy can help you? The check out our quick-start guide to inbound marketing for technology companies now.
Brand chemistry is a strategic content marketing agency that goes the extra mile to deliver results for our b2b clients. Take a look at our client case studies to find out more.