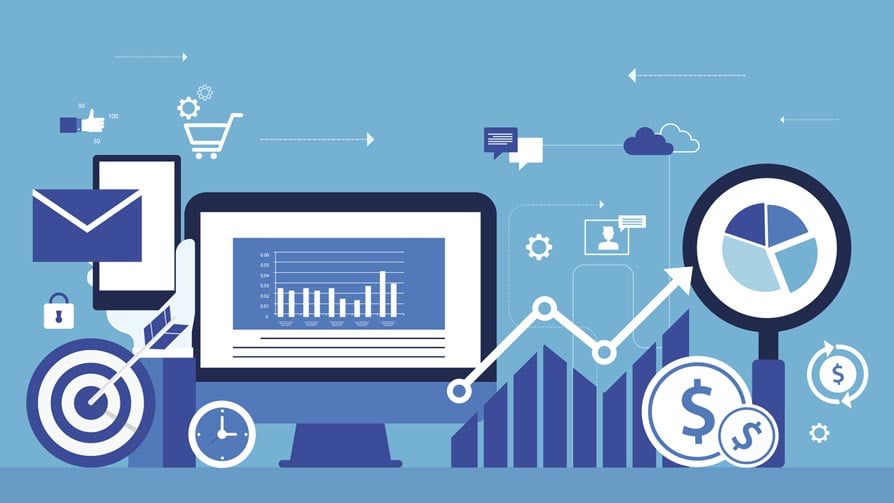 If there's one word that can sum up the past 12 months it would have to be 'change': A global pandemic, social upheaval, emerging privacy and data policies, digital behemoths taking new directions… It's enough to give any online marketer the twitches.
Facebook's recent announcement to pull its Analytics function is yet another example of this – giving businesses until 30 June 2021 to export their data, charts and tables.
But does it really matter? Maybe. Maybe not. To explain why, let's unpack why Facebook Analytics was born in the first place and why it's about to disappear.
Facebook Analytics 101
Facebook Analytics was created to help marketers get a clearer picture about the conversion process with their target markets – much the same as Google Analytics.
If a prospective customer clicks on one of your Facebook ads but doesn't follow through with an action, Analytics will still provide you with valuable information about them, such as their interest in your offer, their demographics and which items they gravitated towards.
In fact, there's a whole host of data that Facebook Analytics can help you with, including:
Tracking customers activity across mobile and desktop, websites, your apps, various links on emails and, of course, your Facebook assets
Collective demographic information about customers and prospective customers
Insights into behaviours, conversions and which customer journeys are most successful
Identifying specific audiences and understanding their behaviours in order to create funnels
Segmenting and retargeting groups who follow a specific path
Understanding how customers use different channels to complete the conversion process
Overlapping charts and other visualisations showing cross-platform interactions on Facebook and Instagram
So why the change?
It really comes down to one major change in the internet landscape: the use of cookies and app data is about to crumble.
As social anxiety around end-user privacy, data collection and the growing monopolies of large tech companies grows, governments are responding with increasing restrictions on data capture and storage, changing the way that online activity is tracked.
Google and Apple have already responded to this social and legal shift with their own announcements - Google will phase out support for third-party cookies in Chrome by 2022, while the introduction of the Apple iOS 14.5 update makes it easier for users to opt out of sharing their data with apps.
In particular, Apple's iOS update will impact Facebook advertisers by reducing the size of the audience they can advertise to.
While Facebook hasn't said if the iOS update is why they're shutting down Analytics - nor have they given any reason - there's no doubt that the world of tracking and marketing data is undergoing a transformation, and this is just one way the social media giant is responding to those changes.
So with the death of Facebook Analytics, does that mean you should say goodbye to data-driven marketing on the platform? Not at all!
Where to next?
If you do depend on Facebook Analytics, you'll still be able to get valuable data from other Facebook business tools, such as Facebook Business Suite, Ads Manager and Events Manager.
Facebook Business Suite: Business Suite allows you to manage your Facebook and Instagram business accounts, and access detailed insights about your audience, content and trends. While it's not available to everyone at the time of writing this article, with the focus initially on optimising the platform for small businesses, rollout to all businesses is expected to be completed sometime in 2021.
Ads Manager: This is THE tool for Facebook advertising, allowing you to view, edit and access results for your Facebook ad campaigns.
Events Manager: The Events Manager tool helps you set up and manage your Facebook pixel and Conversions API, as well as report actions taken online and offline (i.e. on your website, in your app or in your physical store).
Together, these three tools should give you the same insights as Facebook Analytics - and then some!
A new era of marketing
All that said, let's not forget that word we started this blog with: Change.
Market behaviour certainly has changed over the past 12 months. And keeping abreast of these changes may mean updating your marketing strategy to suit. If you decide to take this path (and it's highly recommended), you'll need to look at all your options - from embedding marketing within content (especially video) and channel diversification, to checking out buyer enablement and account-based marketing.
To learn more about future-proofing your strategies for the changing marketing landscape, watch our latest Bc webinar on 'How to optimise your marketing strategies for a changing digital environment'. Two of our strategists, Andrea Hoymann and Sylvie Wilson, take a close look at the new world of digital regulation, changing consumer norms, the impact on data driven marketing and, most importantly, what you can do about it. Watch the webinar now.