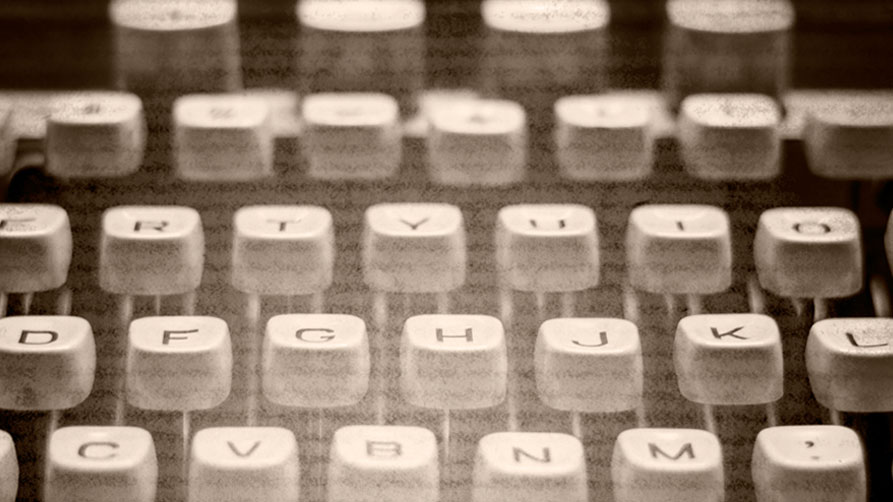 Sometimes planning and producing content ideas can feel like feeding an ever-hungry, never satisfied beast. And faced with the prospect of endless amounts of web copy, tweets, infographics, blogs and video, it can be easy to lose your way - and your inspiration.
It's natural to feel mired down by content now and again, and if you do, there's an easy place to turn: your brand archetype.
Introducing brand archetypes
Did you know that the human brain processes brands in a similar way that it perceives people? For our minds, brands are so much more than a logo, or colours, or a zesty strapline. We evaluate brands in the same way that we evaluate people: Do we like them? Can we trust them? Can they give us what we need?
Brand archetypes are a neat and powerful way of helping your audience connect with your brand. Archetypes neatly sum up what a brand is all about: their personality, their purpose, their strengths, what matters to them. Based on proven psychological theory, archetypes tap into the deep human need to identify values and make meaning of the world around us.
Brand archetypes and content marketing: the happy bedfellows
Content is one of the most important opportunities you have to express your brand. It's also one of the places where brand are typically most likely to go off-piste: so it's natural that your content strategy and your brand archetype should work hand in hand. Managed well, it's a two way street: your content will support your brand, and your brand can drive and inspire your content marketing.
Here's how:
Archetypes keep content on-brand
If there are two things every brand needs, it's authenticity and consistency. Your brand archetype can help you maintain both of these. For instance, if yours is a Magician brand, it's all about creating awe and wonder: surprising and delighting your customers with the unexpected. Starting with your archetype can help you create content that is suitably awe-inspiring, with a tone of voice to match.
Having a defined content point of view is important for creating stand-out shareable material, and your archetype can help you do this, too. For instance if yours is an Outlaw brand, you can (and should) take a rebel stance on matters that are pertinent to your industry. Someone's got to provide the alternative point of view, and if you're a rebel, it's lucky you!
Archetypes inspire great content ideas
Archetype characters are so colourful, rich and juicy, that if your brand has a solid archetype behind it, you can pretty much guarantee you'll never be stuck for a content idea again. In short, archetypes can help you plan and produce b2b content that is memorable, engaging and share-worthy.
Here are some inspiring b2b content examples which could be driven by archetypes:
| | | |
| --- | --- | --- |
| Archetype | Purpose | Content example |
| The hero | To rescue | A content marketing agency produces an infographic on 'How to fix an eDM cock up". |
| The magician | To create awe | A training company creates a shareable, interactive piece of content that can second-guess what you're thinking, just by asking you six questions. |
| The sage | To uncover the truth | An ethical superannuation fund publishes a white paper uncovering insider trading in one of the major Australian investment companies. |
| The lover | To cherish | A stationery brand creates a range of cards which can be downloaded and printed to show your colleagues how much you appreciate them. |
| The explorer | To embolden | A branding agency creates a short, inspiring video, showcasing the most creative b2b brands of the year. |
| The everyman | To connect | A catering company creates a fun interactive quiz where you can compete with other people in your office. |
| The ruler | To lead | A HR consultant creates an infographic showing managers how to correctly run a disciplinary process. |
| The innocent | To create joy | A software company creates a cute animated creature that remembers and interacts with visitors to its website. |
| The outlaw | To disrupt | A supplier of construction machinery creates a series of cheeky memes aimed at new (and unpopular) construction site regulations. |
| The jester | To entertain | An office cleaning company encourages its customers to create a series of funny animated gifs that can be shared online. |
| The caregiver | To nurture | An employee wellness consultancy creates an infographic to support people through mental health awareness week. |
| The creator | To inspire | A software company shares a series of inspiring memes via its Facebook page. |
(p/s: these are all fictional examples, so feel free to take them and make them your own!)
Hopefully the list above has given you some food for thought and inspiration around how your archetype can drive your content planning.
To discover your brand's archetype, download our Hero, Explorer or Outlaw: Which archetype is your brand? ebook today.
Brand chemistry is a strategic brand agency. With more than 10 years experience building brands, we know what it takes to stand out amongst your competitors. Take a look at our client case studies to find out more.