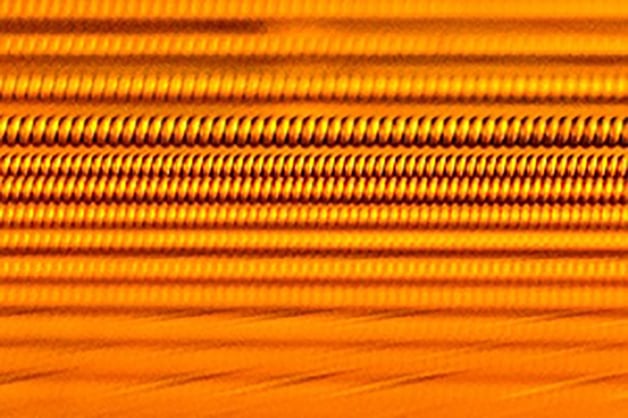 We recently talked about how making emotional connections with customers and prospects is just as important for b2b brands as it is in the world of b2c. Sorry, spreadsheet junkies and fundamental rationalists: business decisions are more than the sum of all facts!
At a conference in New York this May, two senior McKinsey marketers talked in more detail about the emotional dimension of b2b marketing. Their presentation focused especially on the huge gap between b2b brand messaging and what actually matters to customers. Since we alchemists are all about creating great chemistry we thought we'd share some insights from the presentation and how you can better align your b2b brand messaging with your clients needs.
Your green creds will earn you employer awards, not new clients
Do you pride yourself in running a green business and giving your employees a paid volunteering day to support the charity of their choice?
Great! A lot of companies do: and they love to shout these things from the rooftops. Your social responsibility activities are definitely earning you bonus point from a HR and employee retention perspective. The bad news is your prospects are not quite as excited about your green creds and they are unlikely to sway their purchasing decision. That's why this type of content is more intranet than internet material.
Expertise and efficiency matter
The research put together by the presenters showed that having a high level of specialist knowledge in your market and managing your supply chain efficiently end-to-end are the kind of messages that really make a difference to decision-makers. Yet, they're aspects hardly ever mentioned by b2b companies. Whoops: what a missed opportunity!
Lesson learnt: if you're the only supplier of office furniture in Australia who can fit out a space combining the influences of ergonomics, feng shui and colour psychology make sure your expertise in all three fields shines through your brand messaging.
But - avoid corporate chest-beating: don't forget to think about the emotional benefits that your expertise and efficiency deliver to your customer.
Give generic messages a wide berth
One thing that really stood out for us in the comparison of actual brand messages versus customers expectations is that generic messages such as "having a global reach", being "innovative" and "actively shaping the industry" are still immensely popular with b2b brands.
But you'll struggle to find a client who actually cares about these things. Unless you can be specific and back these claims up with awards and stats, they're all a bit "Meh". And always, always, do the client-centric sanity check: Do they really care, and what's in it for them?
Want to improve your brand message by knowing your brand's archetype? Download our free "Explorer, Hero or Outlaw: Which archetype is your brand?" ebook today.
Brand chemistry is a strategic brand agency. With more than 10 years experience building brands, we know what it takes to stand out amongst your competitors. Take a look at our client case studies to find out more.