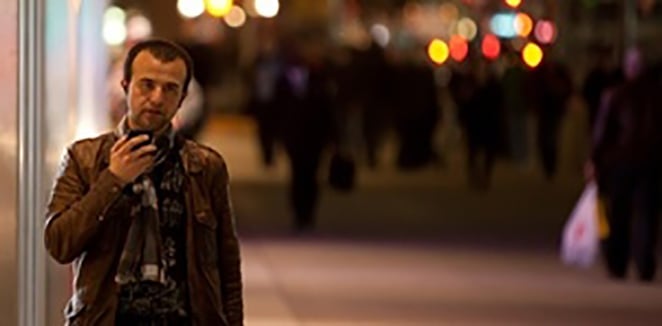 We do it everywhere: on the bus, during lunch, in the cafe and the park. Checking in on work via our smartphones has become a daily habit. While consumer marketers have embraced the trend towards mobile and are offering options to purchase online, many b2b companies are still playing catch-up. Some even assume that all business decisions are made on a desktop: with the result that a lot of b2b websites and emails won't display in a readable manner on a mobile (digital eye-bleed).
Research put together by Forbes and Google is now shedding some light on the buying behaviour of senior-level executives. And b2b mobile trends plays a much more important role than you might think.
The facts and figures
The researchers asked 500 senior executives how they're using mobile for business. A whopping 90% said that they research their product purchasing decisions from their smartphones. Almost half of the interviewees used their tablets for the same purpose (great news if you've a mobile friendly site).
Better even: 37% of the research participants confirmed that they've purchased products and services for $100,000 and more from a mobile site. A pretty large stationery order!
The downside is that websites that don't work on mobile also have a significant impact on buying decisions: 34% of senior executives reported that they decided against vendors in the past because the website wouldn't work on their mobile device. Yikes!
The mobile opportunity
These figures highlight the fact that there are huge opportunities for b2b companies who take the leap and enable their customers to do business on the go. It's also a great way to set yourself apart from the competitiors that might have similar offerings: by giving your customers the information they need, whenever they need it and from whatever device they choose.
Getting your business ready for decision-making on the go
The main challenges in providing mobile access to information are technical and design issues. First of all your systems need to be set up to recognise what device your website is accessed from so users are directed to the right version of your website. Then you need to develop a website design that renders properly no matter what the screen size you're looking at. No small job given the number of different smartphones and displays around!
Bc's tip for getting your website mobile-ready
We alchemists definitely think it's time for b2b companies to embrace the mobile lifestyle and help their customers make decisions on the fly. But we also know that building a mobile friendly website takes time. Enabling click-to-call and changing your menu structure and hyperlinks to be workable for clumsy thumbsy is a great starting point.
If you're looking for more ways to make your marketing more engaging and more effective, download our insider's guide to the 11 must-have marketing tools.
Brand chemistry is a digital marketing agency focused on delivering quality leads and measurable results for our b2b clients. Take a look at our client case studies to find out more.