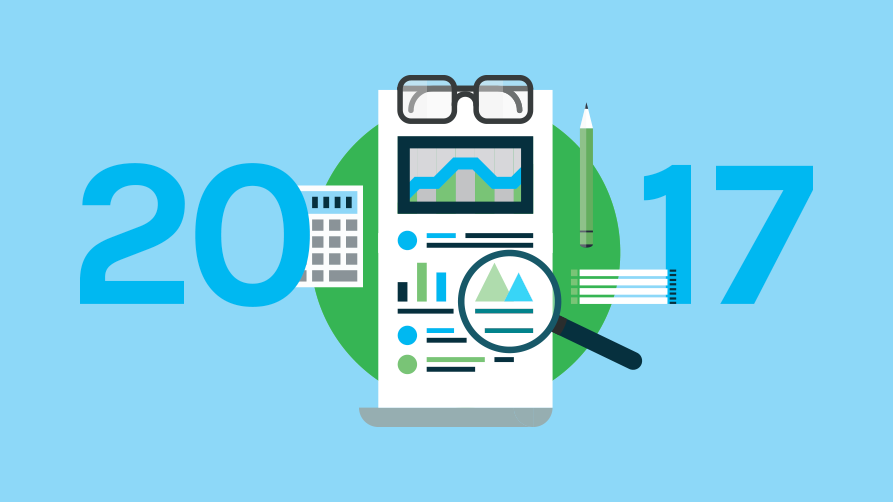 We are well into the new year and with each passing annum there are experts and connoisseurs that spout and spiel their latest predictions. These trends are set to change the game, rock the industry and shape the future. There are new technologies, methodologies and even ideologies surrounding the latest and greatest in marketing tactics. LinkedIn recently published one of these annually-revised digital slabs of prophecy listing the top 10 content marketing predictions for Australia. Here's what those predictions actually mean and what actions you can take to capitalise on these new year's evolutions.
Prediction one: Marketers will adopt multiple tactics to increase leverage
What it means: Use multiple channels and formats to market your existing and new content.
How to capitalise: Before even deciding on which channels you'll use, content marketing itself requires strategy. That means actually planning out your content. Having a solid strategy detailing your SMART goals, then deciding on the kind of content you'll produce and for whom, and how and when it will be distributed to meet those goals. When you include a resource plan in the mix, you'll be able to see that you can only create so much content, and that a solid plan to leverage new and existing content to the hilt will be far more powerful than pulling marketing tactics out of a hat simply for the sake of 'adopting multiple tactics.'
A great tool that will help you set the strategy in digital stone is an editorial calendar. A perfectly organised framework to help you know the who, what, when and how of your content. You can create one on your own or if you want to save precious time you can use a pre-built template that's easily customisable to your needs. An editorial calendar can be a game-changer for both your business and your audience. Meticulously planned use of multiple channels and the tactics and formats that will make them work hard is what will actually 'increase leverage.'
Prediction two: Marketers will use upper-funnel metrics to measure content effectiveness
What it means: The success of your content at different stages requires different metrics to achieve.
How to capitalise: The report states that 86% of Australian businesses are solving for sales conversions when it comes to their content. The lead-to-sale conversion metric shines brilliantly within the BOFU phase of the funnel. But as we marketers know, there are two other distinct and equally important phases that won't excel when held up to the same standard. Einstein once said 'if you judge a fish by its ability to climb trees, it will live its whole life believing that it is stupid.' The fish is your MOFU or TOFU, and measuring their success on sales conversions is like putting it at the bottom of an oak tree, covering the branches in kelp, and believing it won't go hungry - or die.
The key for marketers is to align their goals at each stage with the appropriate metric. For example, building brand awareness needs to be measured in social media mentions, website visits and clickthroughs - not number of marketing-qualified sales opportunities. Once the right metrics are in place, the next step is to improve the flow of the funnel by leveraging the success in each subsequent phase.
Prediction three: B2b marketers will invest in custom attribution models
What it means: Marketers have not implemented attribution models due to a lack of knowledge, time or technical capability, and they want to change that.
How to capitalise: Knowing and understanding what models are available to you is the best way to get ahead of the game. Which model you choose will depend on a variety of factors. By having a thorough understanding of your own business, its marketing processes and it's competitive environment lays the foundation for successful model investment.
Attribution models give you an insight into the steps your customer took to become a customer. This will help you track successes and failures. It will give your business the knowledge to measure, adapt and optimise your strategy. Here are some of the models currently used:
First-touch/Last-touch attribution - These models give 100% of the credit to the marketing element that first led a prospect to a conversion or the last element they encountered before converting.
Even attribution - This model rewards every marketing event prior to a conversion equally.
Position-based attribution - This model attributes 40% credit each to the first and last touchpoint and evenly distributes the remaining 20% among the touch points in-between.
Time-decay attribution - Time-decay rewards the marketing event closest to the conversion with the events prior receiving diminishing levels of credit.
Prediction four: Video creativity will push boundaries
What it means: Marketing + videos = good.
How to capitalise: Video marketing has been a hot topic for some time now. For content marketers, this means taking advantage of the latest and greatest tech. There are video hosting platforms that have adopted the inbound methodology: lead scoring prospects on viewing-time, providing deep in-built video analytics and even providing marketers with the ability to implement CTAs into their videos.
Wistia is one such platform. It allows marketers to alter how videos appear on different channels, send emails to viewers at different time intervals, improve video SEO on host sites like Youtube.com and provides in-depth analytics through heat maps, history and engagement tracking. Implementing a video marketing platform can help ensure your foray into the video space is not met with a lacklustre response.
Prediction five: Research-based content marketing will dominate news feeds
What it means: 'B2b content must deliver useful information to have impact.'
How to capitalise: The statistics from the report are as follows: 38% of Australian b2b decision makers want more content appropriate to their role. 42% want more content for the application of technology. 50% want better-researched content and 48% want more case study content.
Marketers need to implement a strategy that wouldn't require this report to state those statistics for you - because you already knew them. How did you know them? Data. More specifically, marketing data. The key is to use that data to draw insights and create bespoke content for your personas. If decision-maker Dave was one of your personas, you would already have a bevy of deeply-researched case studies on martech implementation for b2b decision makers. Why? Because your data told you it's what your audience wanted.
Prediction six: Snapchat will change the way b2b marketers create content
What it means: Marketers need to keep up with the latest trends in tech.
How to capitalise: Snapchat is predominantly the domain of b2c marketers. The platform however, continues to adopt functionalities from channels that are used by b2b like Instagram. Though currently, it is not entirely relevant for the b2b space, one day it might be. The lesson for marketers is to vie vehemently for relevancy by keeping up to date with latest trends and going-ons in their industry. Marketers should embrace the chance to test out emerging platforms to gain the first mover advantage or simply eliminate it for future (disastrous) use.
Prediction seven: B2b marketers will begin testing augmented and virtual reality
What it means: VR and AR are cool.
How to capitalise: There are already a number of amazing VR and AR experiences marketers are leveraging to build brand and product awareness. The possibilities for the tech industry are limited only by the imagination of the marketer. AR experiences to accompany product demonstrations could be incredible. For example, the ability to see all the intricacies of the latest hardware displayed in front of you like a video game heads-up-display could help potential investors feel like a bonafide Ironman.
Marketers need to see these campaigns as inspirations and realise the potential they hold. One simply needs to look at the Pokemon Go sensation to see how easily an outdated franchise can be revitalised through branding and augmented reality.
Prediction eight: Personalised content experiences will go multi-screen
What it means: More personalisation, on more devices.
How to capitalise: Businesses continue to invest in mobile apps, and rightly so. According to the report, they comprise 55% of the popular b2b personalisation touchpoints. A custom mobile application has the ability to perform business-specific functions, offer unique solutions and cater to the company for which it was built. Businesses can also leverage push notifications to place their brand dead-center on their prospects screens. By harnessing the power of mobile apps, marketers drive brand awareness and become privy to a whole new source of analysable data.
Prediction nine: B2b brand messaging will feel more authentic and less intrusive
What it means: Tailor your message to your target audience.
How to capitalise: Brands need to aim to create stories - stories worth being told. The focus has moved away from the mental bombardment of adverts until one inevitably and inexorably sticks - to a message that makes us want to listen. HP Sprout created a story just like this, about hands.

Hands, and all the amazing things they can do, were protagonists in a tale that so effortlessly weaved in HP's latest products. It's a beautiful message that feels less intrusive and more inspiring. The report indicated that funny and entertaining content was the type of content most shared in Australia. Though HP's campaign does not engender any laughs, knowing what kind message your brand should voice will depend entirely on identifying what truly resonates with your audience.
Prediction ten: Distribution is king. Content is queen.
What it means: Quality over quantity.
How to capitalise: 'No matter how mind-blowing your brand's content is, it is worthless without a well-executed distribution strategy' says the report. But like in chess, the king is powerless if the queen is worthless. Quality will ensure that your well-executed distribution strategy will propagate your content beyond your own small circle of influence.
Skyscraper content is one of the most effective ways of creating shareable, link-worthy and quality content. Why? Because it's essentially a cornucopia of great content expertly-mashed together to create a single long-form post. Users are searching for comprehensive guides and quality sources which your business can now provide. Skyscraper content can cause a snowball effect where all the snow are backlinks and the foliage that gets caught up in the tumble are potential customers. Quality content builds authority, improves your SERP rankings and extends the reach of your business.
Key takeaways
Content marketing is an ever-evolving beast. Each year will always bring with it a new way of doing old things. The key takeaway is to understand what they mean for your business, industry and your marketing efforts. Simply being informed about the latest platform, model or medium won't be enough to put you ahead of the pack. As Dale Carnegie once said 'knowledge isn't power until it is applied.'
If you're ready to capitalise on the trends for 2017, download our editorial calendar template and begin planning your content marketing today!
Brand chemistry is a strategic content marketing agency that goes the extra mile to deliver results for our b2b clients. Take a look at our client case studies to find out more.