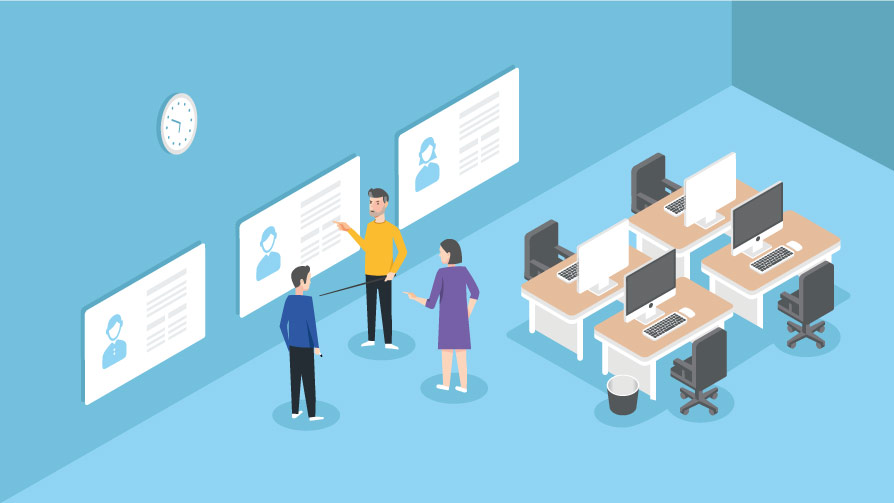 Evidence now shows that accurate personas can significantly help companies to drive measurably better marketing conversions and increase customer centricity and profits. Here are a few stats you may not have seen before:
Companies who exceed their lead and revenue goals are over twice as likely to create personas than companies who miss the goals.
71% of companies who exceed revenue and lead goals have documented personas
65% of companies who exceeded sales and revenue goals have updated their personas in the past six months (and 82% in the last 12 months)
Meanwhile less than 9% of companies that have missed their revenue goals have updated their personas in the past six months*
*Source: Cintell Benchmark Study, in partnership with MarketingProfs, DirectMarketing News, MeritDirect, Researchscape and The Marketing Advisory Network.
Too compelling to ignore. It tells us that if we're serious about our lead and revenue goals, we must update our personas every six months.
Why re-evaluate your personas so frequently?
A strong content marketing methodology supported with tools such as HubSpot delivers great insight into key aspects of persona accuracy, namely:
How personas are responding to our messaging over time
How personas are changing demographically, firmographically or psychographically over time
How personas needs are changing as markets and available products drive their expectations
How the overall market landscape is changing - economic, technological, legal and political environments which can have an impact on buyer preferences.
Every six months, we go through the process of re-evaluating this picture for ourselves. Our market, like most, moves at lightning pace.
Our business changes daily and becomes more or less suitable to target groups, our target market becomes more educated weekly and has less of a reliance in us for certain things, and more of a reliance on us for others.
Additionally, our competitors are all moving parts that impact how our personas perceive our business too.
But additional to this granular information about each persona target, a six-monthly review of your personas can also reap highly valuable data that tells you which personas are:
Most loyal to your business
Most profitable for your business
Active referrers of new customers to your business
...and more.
This is more important than you might first realise. We recently spoke to a prospect who had ramped up marketing activity to focus on a key persona who was responding beautifully to marketing and sales activity.
This made the growth team look amazing!
Unfortunately, after 12 months of this focus, we found that this persona was high-touch in customer service and also a relatively high churn risk, making them a much less profitable segment than other target segments.
Long-term, it was clear this persona segment would constrain business growth.
Had we not done a full and comprehensive review of the business' personas prior to doing strategy work, we may not have found this anomaly.
The evidence does stack up. A 6-monthly review of your buyer personas is an essential and foundational initiative that could prevent this kind of issue continuing.
So how do you re-evaluate personas?
First of all, if you have good reporting, which often means your marketing and sales systems are integrated, you can report sales, retention and revenue per customer and by persona group / segment. This is the best place to start in order to drive your evaluation practices.
However, determining who your focus personas should be, will also require some careful evaluation.
Just some of the questions you should be asking are:
Which persona does the research to evaluate our kind of solution?
Who is the decision maker?
Who is feeling the most pain when it comes to the problem our offering solves?
Which persona is performance-measured by the outcome our offering provides?
Once you've decided on who your focus persona(s) should be for next year, take some time to review their information. How accurate is it? How deep is it? How relevant is it to your marketing effort?
For instance, have you mapped:
Their buying criteria - in order of priority?
Their key responsibilities and KPIs in their role?
Their perceptions of your category?
Where they look for information?
Their pains and their motivations?
Their sales triggers?
Their current perception of your category and of others within it?
If not, it is time to workshop!
Get together your customer-facing staff for a good, honest debate about where, exactly your personas are.
But remember, as with most workshops, it helps to have an external facilitator to help stay focused and keep things on an even keel.
Then? Validate.
No matter how much you glean from your internal stakeholders, there is no replacement for talking to your warm prospects, lost prospects and customers themselves.
Our validation interviews never fail to uncover valuable information that informs our topics, channels and overall approach. Plus, it is another chance to connect with your customer group!
When should you evaluate your personas?
At least once a year, but preferably, every six months.
Here's the thing. If you've not done this before, and you have no yardstick, then we'd say that the end of a calendar year or end of a financial year are great times to prepare for the marketing ramp-up that follows.
After all, why would you plan any ramp-up in activity before ensuring your personas are accurate, relevant and suited to the business?
If you find it hard to see the wood for the trees, why not let us help?
Brand chemistry offers the full spectrum of brand services from positioning and architecture to visual identity. We'll build you a compelling brand, one that captures and connects with your audience.