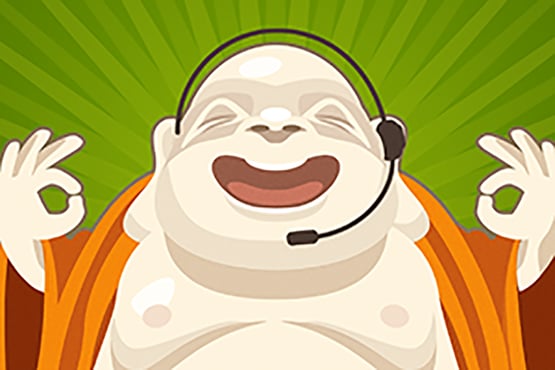 In the world of marketing, b2b is often treated as the very successful, but slightly boring cousin of b2c. We here at camp Bc live and breathe b2b and obviously think that it is anything but boring: it's a really exciting and creative industry. And we're seeing more and more incredibly innovative marketing examples showing that promoting a b2b product can capture the hearts and minds of the general public just as a consumer product can. Here are our favourite examples of creative b2b marketing ideas.
Shipping goes social
When you think of the shipping industry, what are the first images that come to your mind? Is it stacked up containers waiting to be transported from the wharf? Men in hard hats? OK, OK, you can stop yawning now!
Industry giant Maersk Line is completely challenging these old-fashioned images and assumptions through a super-engaging, visually inspiring social media presence. The shipping company is active on no less than 10 social media platforms. It even includes the Chinese platform Weibo (talk about a global approach to social)! And they've achieved absolutely smashing results: over the last three years, Maersk Line has grown a fanbase of millions that actively shares and comments on their branded content.
We alchemists particularly love how Maersk Line uses their Facebook page. Who would have thought that a shipping company can win the hearts of millions?
Surviving the zombie apocalypse
Finding the right technology solution for your enterprise can be super tricky.
But chances are, if you can deal with a zombie invasion you can deal with pretty much any challenge that life throws at you. Migrating to the Cloud? Piece of cake!
Inspired by a quirky disaster-preparedness campaign by the US Center for Disease Control and Prevention, the guys at Sungard created a fantastic infographic comparing the steps involved in moving an enterprise to the Cloud to strategies for surviving the zombie apocalypse. The how-to piece is not only an awesome tongue-in-cheek marketing asset, it also managed to piggyback on the success of a large nation-wide campaign. It is a great example how b2b companies can be part of the wider public conversation (with a little help from the walking dead).
Zen-infused customer service
What do the ingredients for a good marriage have to do with customer service management solution? Everything if you ask the people at Zendesk. Their hilarious videos featuring an older couple talking about their relationship issues have become a viral sensation.
The videos work incredibly well both on an entertainment and educational level. They explain exactly what the product can do for other businesses without even mentioning what the product is. It's benefit driven marketing at it's best. And whether it's customer service or marriage, in the end it's all about good chemistry, right?
Want to know how inbound marketing can help your b2b marketing campaigns?
This
quick-start guide to inbound marketing
is specifically written to help b2b technology companies scale and grow effectively.
Brand chemistry is a b2b marketing agency focused on delivering quality leads and measurable results for our clients. Take a look at our client case studies to find out more.