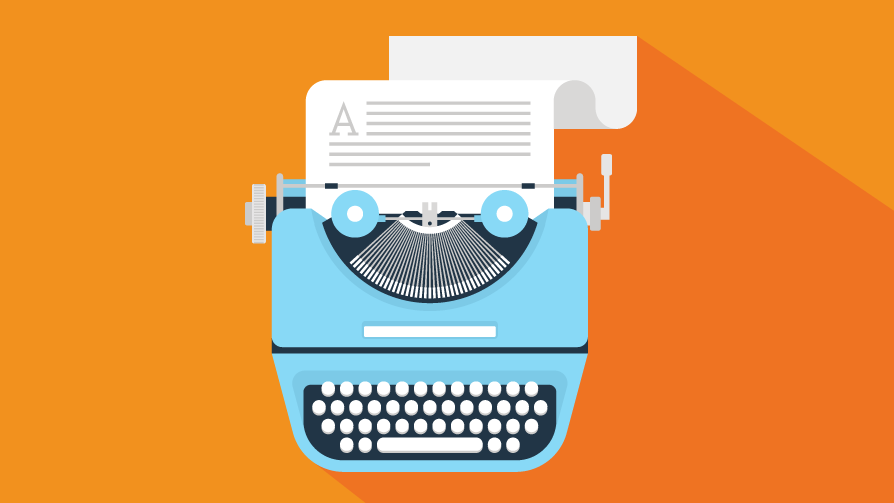 Marketing is one of the business disciplines that has been most changed by technology - and continues to evolve at a ridiculous pace. Out of all of this change however, the whole practice of content marketing has arisen.
While brands have been talking about themselves in marketing terms for hundreds of years, these days, content is king. And with that in mind, content marketing is currently sitting on the proverbial throne as an integral element of any efficient marketing strategy. Why, you ask? That's easy.
Content marketing is:
Measurable - both firmographic and behavioural analysis helps us measure the impact of content on our prospects, but also to deepen our insights on them.
Scalable - once you've figured out the process that works, you can dial it up and down to control your supply.
Cumulative - that is, you invest in content assets that keep working for you for many years after, as opposed to ad budgets that are done once they're spent, and that's that.
For professional services companies that have traditionally relied on networks and personal selling, (which is not in any way scalable) this can be the perfect fit.
Many of the growth-oriented professional services companies in Australia have already cottoned on to this. These forward-thinking firms have realised that the way people buy has changed, and that many are already 70% of their way into their buying process before they'll even speak to one of your consultants. To adapt, they have developed their brands and thought leadership content (as well as that of their expert or 'star' consultants) to turn their expertise into online engagement.
Those who have jumped into content marketing without a strategic plan, however, are now experiencing the most common content quandaries such as underwhelming engagement levels, lower visitor-to-lead conversion rates and blogs that simply don't get noticed.
So, in a world where everyone is honing their skills, just how do you navigate the b2b content marketing challenges so that your professional services firm can stand out from the crowd?
Challenge 1: Generating leads
If you're still relying on your network to deliver all of your work, you don't have a scalable business. And yes, content marketing could be the answer you've been looking for.
In many ways, the model is pretty straightforward. Put out some information, get people's details and voila, you have a conversion, right?
Unfortunately, this is not always how it happens, and if you've tried this and find that your traffic levels are low, no-one is clicking through from your emails and your blog conversions are minimal, you're actually not alone.
Getting quality leads and engagement at the top of your funnel can be amongst the biggest content marketing challenges - especially for professional services firms that have never before generated demand using the principles of inbound marketing.
If you're having these top-of-funnel headaches, let us give you a big tip. The most common mistake we see in early stage content marketing, is thinking of awareness-stage blogs as a chance to talk about yourself, instead of helping your target personas out with information that will help to solve their problems.
Notice we said it has to be around the problems that your prospects are having - less about what you want to say and more about what they want to hear.
Knowing your target market intimately, and understanding their pain points, is paramount and should underpin any successful strategy.
While many professional services firms are wary about giving away their IP, don't be. Give away just enough to be helpful, to earn their trust, and help them see you are experts in your field, but don't give away the whole ballgame!
Challenge 2: In-house skill shortage
A major factor contributing to the challenges associated with generating effective content marketing is good old fashioned resources. Marketing can be a monstrous yet complicated concept to wrangle - especially once you begin to drill down into the nitty gritty variations that it brings.
Succeeding in content marketing requires a host of skills. If your marketing department is fairly small, and has traditionally been positioned to support sales with collateral and event planning support, it can be hard to get budget for the skills you'll now need - strategy, data analysis, SEO writer, social media, mobile marketing, to name just a few.
Having access to all of these skills isn't usually a luxury that most traditional professional services firms have, which means more often than not the content is too generic in tone and fails to really radiate or get the attention of the person it's supposed to entice.
Outsourcing is by far one of the effective ways to get the job done.
Challenge 3: Getting the most out of marketing technology
Generating content is one thing, but the logistics around effective distribution and management is a whole other area of expertise and can be challenging for anyone trying to navigate the content marketing arena.
There are a range of softwares out there such as Hubspot, that have specifically been created to assist with marketing automation.
However, using the software effectively to maximise its features and delve into the intricacies of what it can do is something that rarely gets the attention it needs, leaving most novice content marketers scratching their heads sans results.
Professional services firms usually have limited inhouse resources, so go for the system that is easy to use, made for marketers, and that is comprehensive and powerful in its reporting.
When looking at your tools, don't be tempted to cobble together a bunch of cheap tools that will help you get the job done. Play the tape through to the end. What happens when you've actually done the work, and you want to measure your results? Can you answer the why of your campaign success or failure? Or will you be constantly shooting in the dark?
Challenge 4: Creating killer content (that converts)
Creating the actual content for your blog or communication piece can be an overwhelming challenge, especially in niche markets where the information needs to be derived from a skilled expert.
Getting access to the right people who can give you the insights for your blog or content can prove to be a timely and unproductive exercise which often leaves the content creator feeling baffled and frustrated. When business is slow, you have access to all of the thought leaders. But as soon as business picks up, the experts in the business are too busy for marketing.
Gathering content, understanding how to communicate effectively to the audience and making them sit up and listen takes real expertise and significant experience. Writing copy that can penetrate and engage a reader in a way that will get them to follow the call to action isn't as easy as just penning any old blog when you have time. It takes research, understanding your audience, and… did we mention research?
Whatever you do, our advice here is quality over quantity.
Do not write three weak blogs when you can write one killer article and optimise it to within an inch of its life!
Interview your experts on the most interesting topics when you have them, and write up their expertise when you don't.
Make sure you read as much engaging content and copy as you can, so you're picking up the nuances that work.
If you do feel like you need the help of an inbound agency to help you with your content marketing challenges, download our eBook, the 7-step checklist to choosing your inbound agency. We hope it helps you find one that suits your business.
Brand chemistry creates brilliant content to get your brand in front of the right people. With lifecycle strategy, whip-smart word wrangling and striking visuals, our content marketing gets you results.