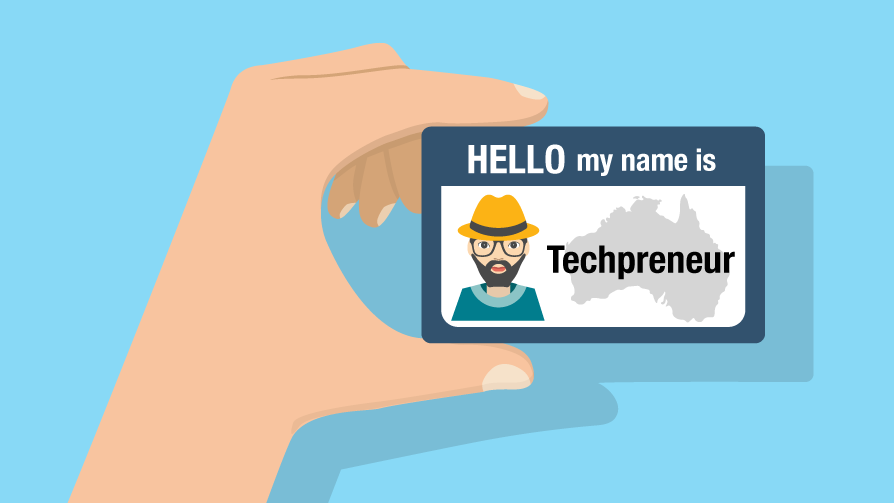 Networking events are a tech startup's bread and butter. It's where you build relationships with the people that are going to be vital in helping you drive your business forward - whether it's future customers, employees, business partners or investors. It's where you educate yourself and stay on top of the latest trends. It's where you go, when times get tough, to connect with peers who can offer you advice, support and mentorship.
But some events are definitely better than others - and, since your time is so crucial to the success of your business, we know you won't want to waste it on networking events that are mediocre at best.
So here it is: a list of the best tech networking events for startups. You're welcome.
1. CeBIT
As the largest and longest-running b2b technology exhibition and conference in the Asia-Pacific, CeBIT has to get top billing. CeBIT presents a fantastic opportunity to not only see what the big players are doing, but also to get the lowdown on up-and-comers in the startup scene, with an entire exhibition zone dedicated just to startups.
It's also a fantastic place to hobnob with key decision-makers from organisations all over Australia. CeBIT 2017, for example, was attended by:
187 CIO or CTOs from the region's leading enterprises
Over 700 C-Level executives from businesses across the Asia Pacific
1,298 MDs, business owners, partners, founders, and executive leaders
Over 1,600 directors, VPs, and GMs
Over 1,000 IT and business technology specialists
There's no denying there are precious few places where you'll see such a gathering of influencers all in one spot.
2. StartCon
Billed as Australia's largest startup and growth conference, StartCon brings in international industry experts from the world's top tech companies to share truly actionable insights to help to you grow your business. This year's event included CEO of Moz, Sarah Bird; CEO of finder.com.au, Fred Schebesta; and CEO of Dribble, Zach Onisko, as speakers.
One of the biggest events at the fair is the Pitch Competition, the largest startup pitch competition in Australia, where startup exhibitors get the chance to pitch their businesses to a panel of judges, "Shark Tank" style. Pick up some tips on what makes a great pitch (and what doesn't), or even throw yourself into the arena for some invaluable experience. Who knows – you may even walk away with the big prize!
3. Pause Fest
With a focus on creative, tech and business, the Pause Fest conference is all about innovation. Spark some out-of-the-box thinking with speakers such as NASA's Marissa Rosenberg, Netflix's Kelsey Wheland and Pixar's Brian Green.
If you're not willing to fork out money for a ticket, Pause Fest also hold a Startup Expo that is completely free to the public. Mingle with some of the boldest and brightest startups Australia has to offer at the Fed Square Atrium.
4. Blue Chilli
Blue Chilli is an organisation that connects entrepreneurs with corporate companies and investors, helping them to build their products in return for equity, while also providing expert advice and technology development. In other words, they make a pretty good ally for any burgeoning tech startup.
They regularly hold educational events in Sydney, Melbourne and Brisbane, covering topics such as funding and mobile marketing, but also discussing the latest technological advances in areas such as AI and blockchain. See what events are coming up in your area here.
5. TiE Sydney
TiE is a global community of entrepreneurs whose mission is to support entrepreneurs and help their businesses grow through mentoring, networking, education, incubation and funding. Every month, their Sydney chapter holds monthly group and one-on-one mentoring sessions, where you'll get to pick the brains of other seasoned and successful entrepreneurs. They also regularly hold other events and workshops on topics such as funding, design and marketing, so you can get practical, step-by-step advice from experts to help you reach your goals.
All their events, including the mentoring sessions, are free for TiE members, or $20–25 for non-members. See what events are coming up here.
6. Meetups
Meetups are not just when you're looking for fellow knitting fiends or board game enthusiasts. They can also be a fantastic way to connect with your local startup network.
Here are a few Meetup groups to get your calendar started:
Growth Hackers Sydney: For anyone interested in growth hacking their business (and, let's be honest, who isn't?).
Young Entrepreneurs Sydney: They run an event once a month called #SundayStartups, described as "informal mentoring meets speed dating". Meet fellow young entrepreneurs, listen to some inspiring speakers – and get brekky thrown into the bargain.
Startup Grind: Join a global startup community present in over 300 cities.
7. Eventbrite
Eventbrite is a great place to look for tech networking events in your area. Simply enter your location and, under 'Category', select 'Science and tech', et voilà: a list of tech events happening nearby.
Here are some upcoming events we found on Eventbrite that we think are worth RSVPing for:
Startup&Angels Sydney #8, Thursday 14 Dec: Meet angel investors over wine, beer and canapes in this event sponsored by Microsoft.
So what are you waiting for? Get out there and mingle! We hope you make some fruitful connections. And if you think we missed anything, shoot us an email and we'll add it to the list.
If you're serious about growing and scaling your business, inbound marketing needs to be a significant aspect of your marketing strategy. Want to know how your inbound marketing stacks up? Find out by taking our inbound marketing self-assessment tool. It's a quick quiz that will take you no longer than 5 minutes.
Brand chemistry is a b2b marketing agency winning your customers' hearts and minds through inbound, brand, content, lead generation and digital strategy. Our marketing specialists achieve stellar results with the latest lead generation techniques.