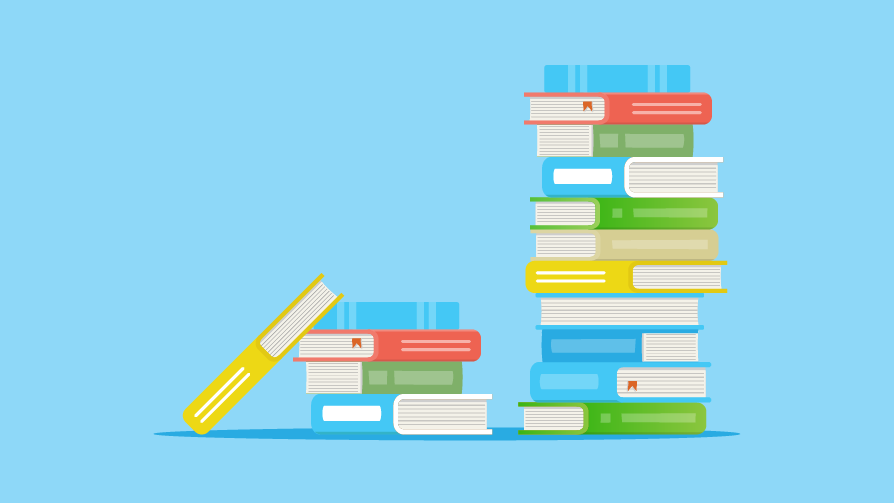 When was the last time you read a really good book? A page-turning, thought-provoking book that stuck with you for months or even years after? This is what we asked ourselves when compiling the following list of book recommendations.
So you'll thank us later: here are our picks of the best books to read in your down time.
1. Sapiens, by Yuval Noah Harari
Why Christabelle Tani liked it: It was scientific but simple to grasp. In essence the book is about the evolution of humankind - I learned so much and it gave me a new perspective on human society in general.
Who should read it: Anyone who is interested in anthropology.
Why Serena Chuan liked it: Security breaches have always been an interesting topic to me. But the fact that this espionage scheme was committed by a dyslexic person makes it more baffling and interesting.
Who should read it: If you like true crime, you'd like this one.
3. Americanah (the audiobook), by Chimamanda Ngozi Adichie
Why Emma Downham liked it: The book provides insights into what it's truly like to be an immigrant, is has elements of romance and the practicalities of growing up in the real world. I loved this book and even increased my morning walk times because I couldn't get enough of it! I just wanted to listen to it more and more (the voice actress was very talented).
Who should read it: Anyone who appreciates incredible storytelling.
Why Nicola Livingstone liked it: I picked this up at the airport without realising that it was part of a larger series, but it didn't matter and within the first few chapters I was hooked. It follows the pattern of a classic detective / crime solving story, but has a number of plots running simultaneously that influence one another in unexpected ways.
Who should read it: Anyone who loves a good twist!
Why Julian Kearney liked it: Joe Strummer and The Clash were the most important band to come out of the UK's punk scene, influencing many bands that have come since, such as U2. The author was a close friend of Joe's so was able to provide a very compassionate and complete story of his remarkable life.
Who should read it: Everyone, but particularly those with an interest in pop-culture use for political rebellion.
Why Beth Storck liked it: Kim Gordon, founding member of Sonic Youth, fashion icon, and role model for a generation of women, tells her story—a memoir of life as an artist, of music, marriage, motherhood, independence, and as one of the first women of rock and roll.
Often described as aloof, Kim Gordon opens up, telling the story of her family, growing up in California in the '60s and '70s, her life in visual art, her move to New York City, the men in her life, her daughter, music, and her band.
Who should read it: Mothers, sisters, daughters, girlfriends, grandmothers, wives, aunts, nieces, sister-in-laws, ex-wives, daughter in-laws, women.
Why Elese Barrymore liked it: This book is highly emotive and very confronting, but somehow in a good way. The book is ultimately about companionship, love and loss - however it told in such a quirky manner that you can't help but keep reading. The psychic dialogue between the three main characters is really clever, and like nothing I've ever read before.
Who should read it: Animal and pet lovers, or those simply wanting insight into how to process grief when faced with losing a close companion.
Why Jaime Schell liked it: This book confirmed the sickening hunch I had after travelling South America for 9 months: I. am. rich. Sometimes it's hard to think of myself as such when the savings account looks skinny, the bills keep rolling in, and my neighbour has that shiny new car I wanted. Really, I feel nothing but average on the wealth front. But the fact remains; I have way more than I need and yet rarely feel like I have "enough."
Over seven months, Jen identified seven areas of excess (clothes, shopping, waste, food, possessions, media and stress) and challenged them head on. This book is her personal account. It's like one of those long, honest conversations you have with a best girlfriend over a glass of cabernet. You cry, you laugh (sometimes simultaneously) till the bottle is gone and its way past your bedtime, but you leave feeling inspired and renewed.
Who should read it: Any middle-class male or female (my husband read it too!) willing to be honest with themselves about their own excess, but willing to laugh about it too.
Why Zoe Palmer liked it: Commencement Speeches are traditionally given to graduating students in the United States. This book is full of such speeches - from politicians, authors, and other important citizens who openly share their life experience, values and advice.
Every speech entertains a different format - each unfolding in its own remarkable, yet effortless style of storytelling. It felt to me that the lesson was secondary to the enjoyment of the read, but both stayed with me for some time. I can highly recommend this as a cover-to-cover read, or as a single-chapter-over-your-favourite-cup-of-tea indulgence.
Who should read it: Anyone seeking life inspiration from some of the most accomplished and interesting of people.
10. The Power, by Naomi Alderman
Why Rachel Dennis liked it: What would the world look like if women were in charge? The answer is, frankly, shocking. (You'll appreciate the clever wordplay in those sentences once you've read the book!)
This speculative novel completely upended my take on what it means to be a woman, and made me challenge my ideas of femininity and masculinity, as well as how we, as humans, wield power in all forms.
It's also just an action-packed, rip-roaring read with well-crafted, interesting characters -- I tore through it in just a few days.
A super enjoyable read, but also lots of food for thought.
Who should read it: Anyone who loved The Handmaid's Tale.
One more read...
Shameless plug: read our eBook on the essential marketing skills you need in your team. It'll help you bridge the key skill gaps needed to succeed in today's complex marketing landscape.
Brand chemistry is a b2b marketing agency winning your customers' hearts and minds through inbound, brand, content, lead generation and digital strategy. Our marketing specialists achieve stellar results with the latest lead generation techniques.