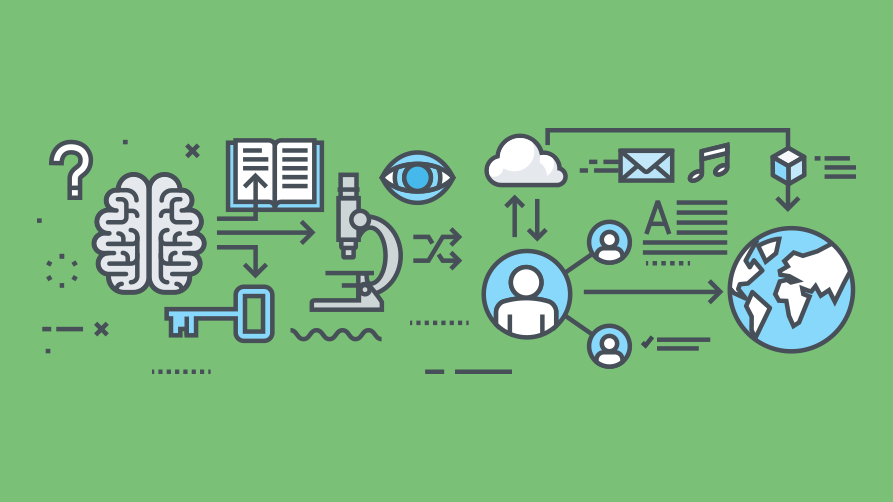 "The more elaborate our means of communication, the less we communicate."
- Joseph Priestley, Philosopher
Marketers and advertising professionals are in the business of condensing a company's key message to its very essence. Nike's 'just do it' slogan and Apple's call to 'think different' are among the most well-known examples of what it means to say things simply, but with maximum impact.
Yet, when it comes to telling a compelling story using the insight we gather from our ever increasing mountains of business data, marketers are only really starting to explore the possibilities. Data visualisation is a powerful tool - especially for b2b technology marketers who often have access to vast volumes of information in their software vaults. Data visualisation enables you to explain even the most complex matter in a simple and easy-to-remember fashion.
In this blog post, we explore the why and how of using data visualisation in b2b technology marketing.
Why you should consider adding data visualisation to your marketing toolbox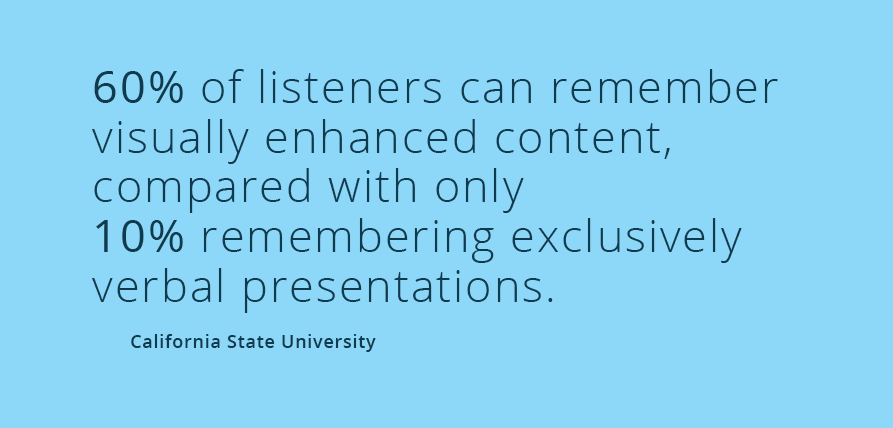 Contrary to popular belief, we're not all men (and women) of letters. In fact, many people learn and understand complex information better with visual aids. What's more, research has shown that 93% of all human communication is visual. This means that a simple chart showing how your product increased productivity for your customer is more memorable than even the most glowing testimonial.

Here are six ways data visualisation can help marketers get their message across more effectively
1. Engage your audience
Visual aids can enhance your central message by visually engaging your audience and helping them to understand your key points.
2. Explain complicated concepts
Visuals help you break down complicated data sets. A good example of this is the infographic below produced by Telx which explains to the viewer the convoluted and highly structured journey of data as it travels from your computer to data centres.
3. Stimulate ideas
Data visualisation makes it easier to spot the gaps and opportunities that would be missed if the data was in a plain text excel document. Check out this example below by Hoodzpah, it details the statistics around responsive web design and future predictions in mobile shopping that businesses can take advantage of.

4. Get your message across quicker
The main benefit of visualising your data is that it can communicate the point quicker than a dull spreadsheet. According to the University of Pennsylvania School of Medicine, researchers determined that the human retina can transmit data at about 10 million bits per second. Roughly the same rate as an ethernet connection! However, many data driven annual reports and presentations in b2b businesses don't meet the needs of those viewing the material. They don't manage to master the connection between connecting with their audience in a meaningful or memorable way. Presenting your data points as visual statistics will keep your audience interested in your facts and you are more likely to act on your findings.
Below is a great example from Payoff. It shows how data can be displayed in an organised and attractive frame, guiding the viewer directly to the main points.

5. Show trends
Data can directly reveal important insights to you that you can then shift and alter to see changes occur. If you visualise your data, you have the opportunity to quickly identify and act on developing trends.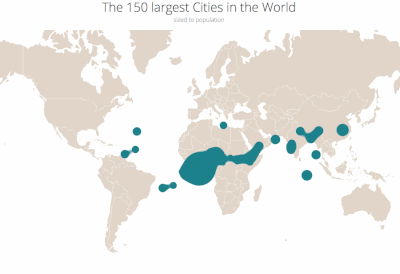 A project by OOM Creative for the City of Melbourne shows us how a dataset on Melbourne's 70,000 trees within the urban forest can be presented to the viewer in a creative, fascinating and relevant way. The aim of the project is to show the issues urban plant life faces. Apart from generating awareness, it offers the opportunity to get involved and sparks interest via an interactive data map.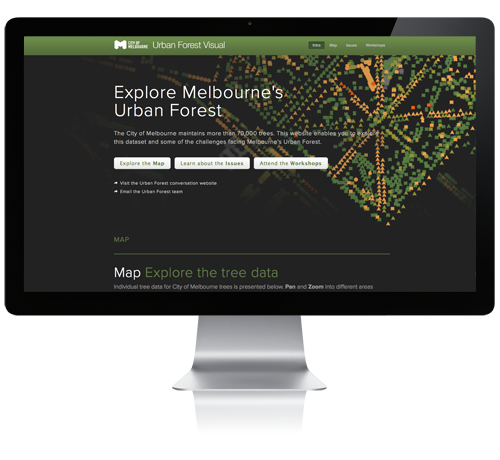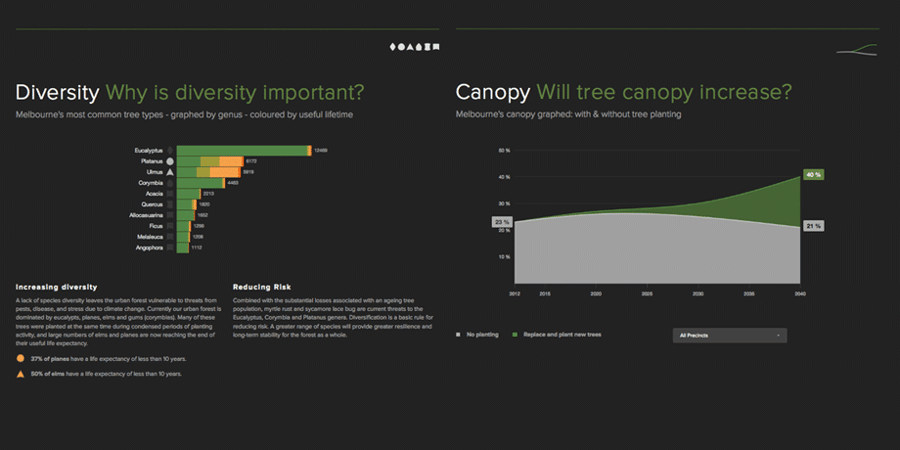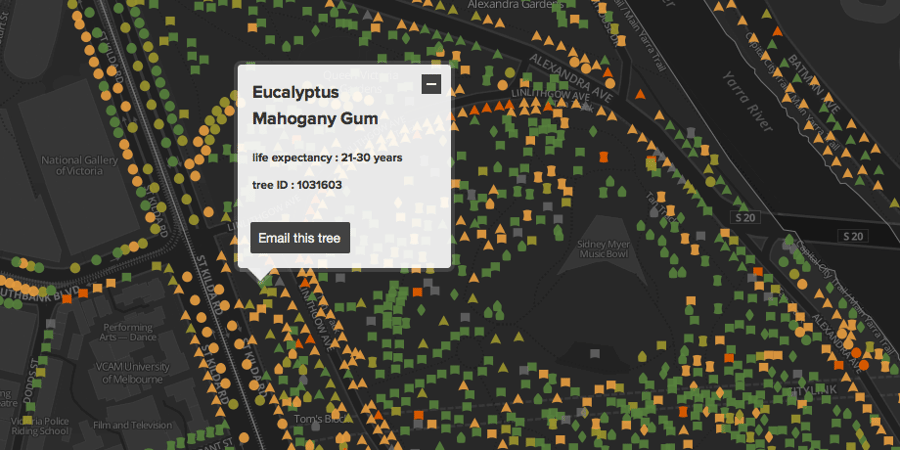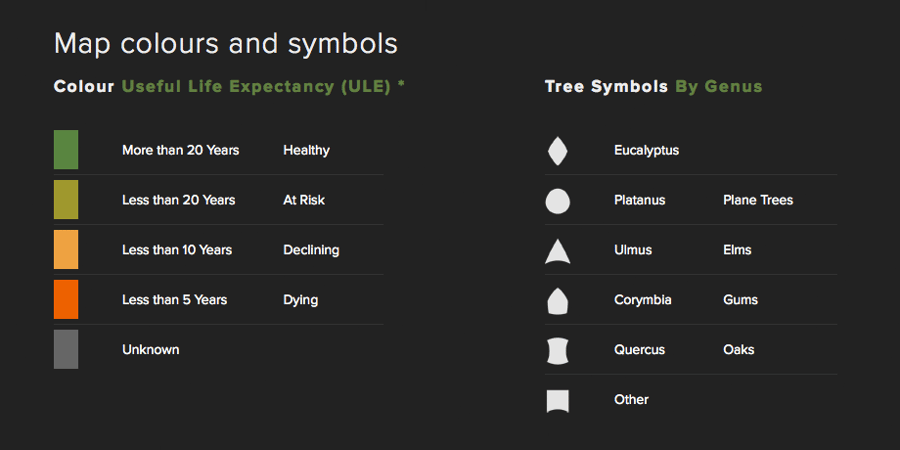 6. Data provides evidence
Your audience is looking for insights that are packaged neatly in a way that helps them understand your message, rather than wade through a maze of statistics.
Data visualisation can create a 'source of truth'. It's something people can trust. What's more, your data insights can break new ground to make way for amazing inventions. However, unless the findings are presented to the right people in a purposeful way, then all your hard work may be in vain.
When you use data to provide evidence, the aim is to influence the way decisions are made, change behaviors and improve performance. Have a look at the data visualisation below, created for agricultural holding company – Agroreserv. The infographic visualises the company's assets in simple and bright imagery so that a prospective investor can see a quick overview.

How to visualise your data
Visual representations of information enable businesses to see large amounts of data in clear, cohesive ways. This therefore means they can make decisions quicker based on the correlated facts. This is done by creating charts, graphs, or diagrams, which can reveal patterns that aren't always apparent in the hard text data findings.
Colour matters
The use of colour is important in this field. Colour will help you to set the tone of the piece but the main reason why colour is so vital in data visualisation, is that it can draw the eye to wherever you want to lead it. This is a key strategy in the storytelling of statistics. The highlighted colour can point out the sequence of events and where the data's high and low points fall within a graph.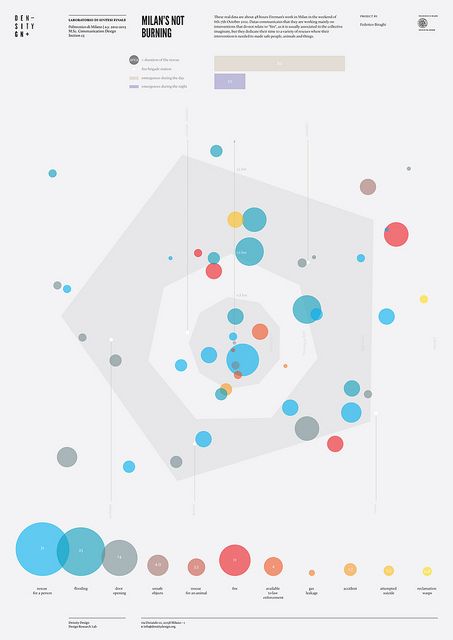 Use charts wisely
When creating data visualisations there are some definite do's and don'ts. Here are some usability suggestions for charts:
Use the full axis for bar charts. Ensure your measurements are exact to avoid inaccurate conclusions. Be clear when there is data missing from your chart, otherwise you can risk giving a distorted view of a timeline.
Remove any unnecessary clutter. Only use elements that will support the visual facts. Use clear, simple language and ensure that you are explaining the why and how of the data story. Highlight the most important data fact and be clear that you are driving home only one main point.
Sort out your data for easy comparison, for example you can alphabetise lists so the user can quickly scan your findings. Use direct labelling rather than acronyms, and consider whether to use a landscape or portrait orientation when names are too long.
Use a consistent aspect ratio for the viewer's best perception of change. Avoid using more than 6 colours - gradients of the same colour are very effective for comparing similar measurements.
Finally, before you start compiling your data visually, make a list of the main questions you want to answer and consider the best type of graph that will reveal patterns. Refer to a chart chooser diagram or a data visualisation catalogue to help you get started.
Apply creativity to make data as interesting as it is!
Presenting facts with the use of visual aids has been around since the 1920's. It's nothing new. Back then people were using film strips and glass slides. Times they are a-changing. But you get the point - a new wave of data visualisation tools has arrived for us to use. They're more beautiful and agile than ever.
If you thought data was the boring part of your job, think again. Data can be exciting, beautiful and interesting! Just look at this engaging interactive page on the ABC News website that visually explains why Australians have varying degrees of influence on the outcome of a federal election. This story reveals a surprising reality of the impact visual data is having.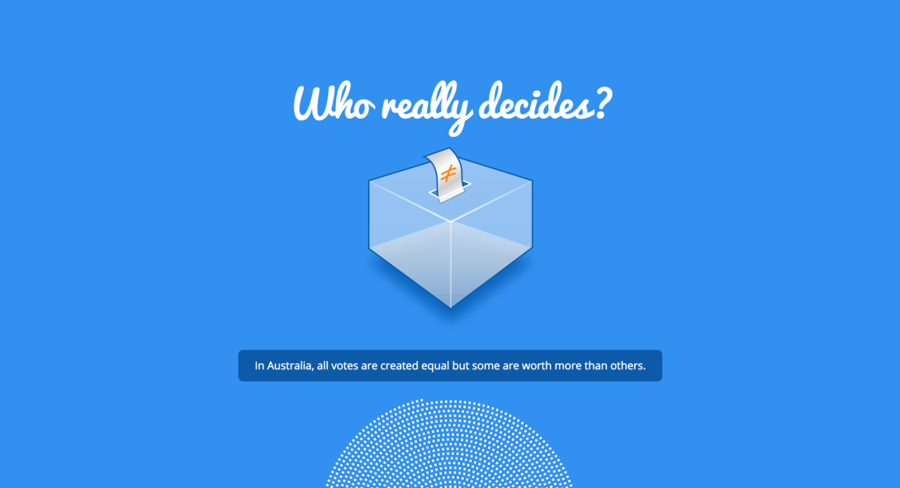 To learn more about best practices in marketing your brand download our Quick-start guide to inbound marketing. It will get you on the right path to marketing success!
Brand chemistry is a digital marketing agency focused on delivering quality leads and measurable results for our b2b clients. Take a look at our client case studies to find out more.