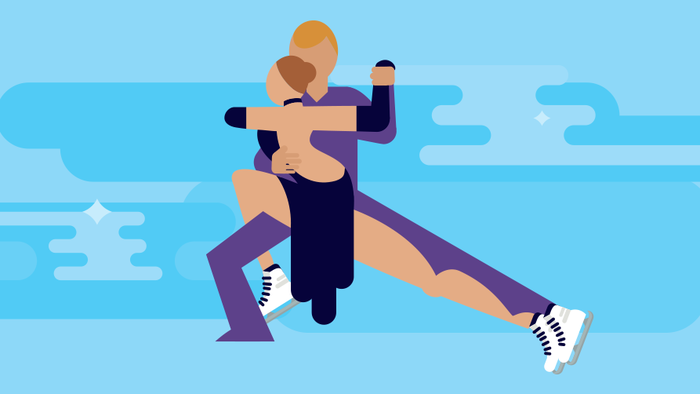 We know that technology has completely changed consumer behaviour and that change is especially marked in the b2b world.
The vast majority of buyers looking to implement new technology are doing all their research online before making a purchasing decision. That's why it's vital that your technology business has a compelling digital presence and a very thorough digital strategy.
This is where inbound marketing and technology companies can go so well together. The unique quirks of the industry are ideally suited to the experience inbound marketing strategies provide. Together, they are Torvill and Dean, twirling powerfully through cyberspace.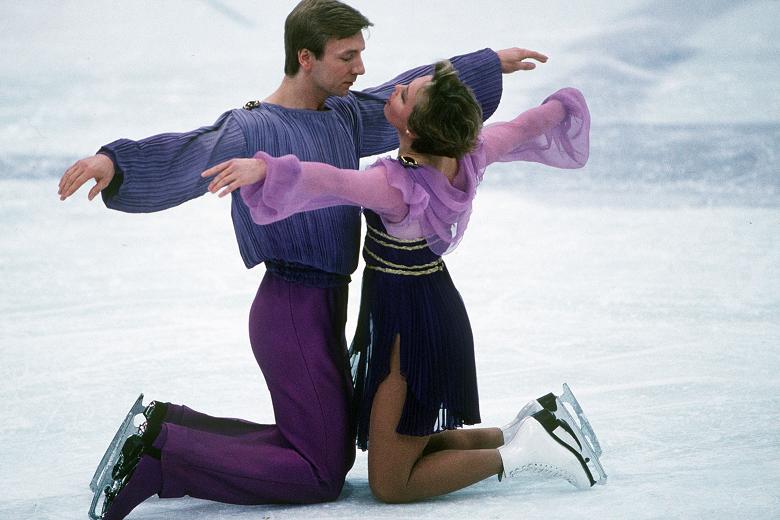 So why do inbound marketing and b2b tech companies make such a compelling couple? We've highlighted 5 of the most telling reasons.
1. Software products tend to solve complex problems
One of the biggest challenges that software companies face is that their solutions solve very complex problems for a business. And it can be tricky to explain all these layers in a relevant way.
Inbound marketing gives these businesses a way to communicate with multiple buyer personas at all stages of the buying cycle.
For example, Zendesk is a support ticket automation system specialist, (say that quickly 5 times) who have an array of excellent resources that beautifully highlight their processes on a very easy-to-navigate website. By providing this content, they make something that could be potentially overwhelming feel simple and inclusive.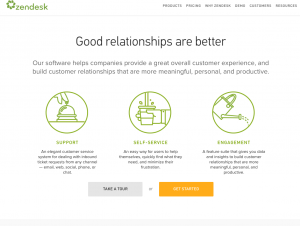 2. It is scalable and affordable
For software start-ups to succeed, they need to scale very quickly or risk crashing, which is one of the reasons why inbound marketing can be so brilliant for these companies — inbound marketing is very scalable. This means that you dial your efforts up or down as you need it.
For instance, if your business happens to receive investment at some stage, you can really amp up your marketing activity to ensure you achieve the desired brand reach and the commercial goals outlined in your funding pitch.
Even if you don't have funding the great thing about inbound marketing is that it is a lot more affordable than outbound marketing. With inbound marketing, you just need to assign the resources to create, optimise and distribute relevant content. No lavish media budgets required.
HubSpot estimates that: inbound marketing-dominated organisations experience a 61% lower cost per lead than organisations that predominantly leverage outbound marketing and that while the initial results may be slower than outbound marketing, over time the impact is greater, which brings us to our next point:
3. Inbound marketing is highly accumulative
The great thing about inbound marketing is that every time you create a piece of content you're adding lasting value to your company website.
While the value of your advertising investment evaporates as soon as the next issue of the industry magazine is launched, your content and the conversation about your content will continue to work hard for you and drive relevant traffic to your website through backlinks and organic search.
4. You can tailor your message to different stakeholders
Persona mapping was once the domain of b2c companies, but it is now seen as a very necessary step for b2b companies. This is especially applicable to software, because if a business is thinking of adopting it, it usually won't be one person involved in the decision-making process, it could be a whole team. For instance, your accounting software may be purchased by and operations manager, but she will consider her accountant's' opinion in the process and consult her CIO to get approval for the investment.
Therefore, your content has to appeal to the different needs of all these people. Even though they might be in the same industry, the solutions they need and their weight within that decision might be different.
5. Inbound marketing helps you shine!
B2b software companies aren't traditionally known for wacky and creative brand identities. However, inbound marketing is shifting the field and allowing companies to have fun and to represent themselves in new and exciting ways.
Inbound marketing urges you to think about ways you can communicate clearly and uniquely, in order to attract buyers. Businesses that think laterally are going to be the winners in this race.
One of our very favourite examples of this is an accounting software company called Xero. Normally the words 'accounting and software' are an invitation to have a snooze, but they turn the notion of filing receipts into a beautiful origami metaphor.
Your content doesn't necessarily have to be over-the-top zany, but it does have to be engaging, clear and enticing for your intended audience.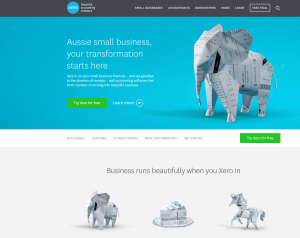 Get your skates on!
As you can see, there are loads of compelling reasons why inbound marketing and software companies just make sense together. Whether you are a large company looking to hone your brand identity, or a business just starting out, inbound marketing can help you grow your brand and find those leads.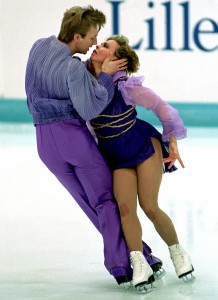 Discover more about b2b marketing for technology companies and how you can boost your presence with 'The quick-start guide to inbound marketing for technology companies' ebook. Download it now to understand how it can work for your technology company.
Brand chemistry is a strategic inbound marketing agency that goes the extra mile to deliver results for our b2b clients. Our inbound marketing specialists are HubSpot certified and use the latest techniques to provide our clients with a steady stream of relevant new leads.