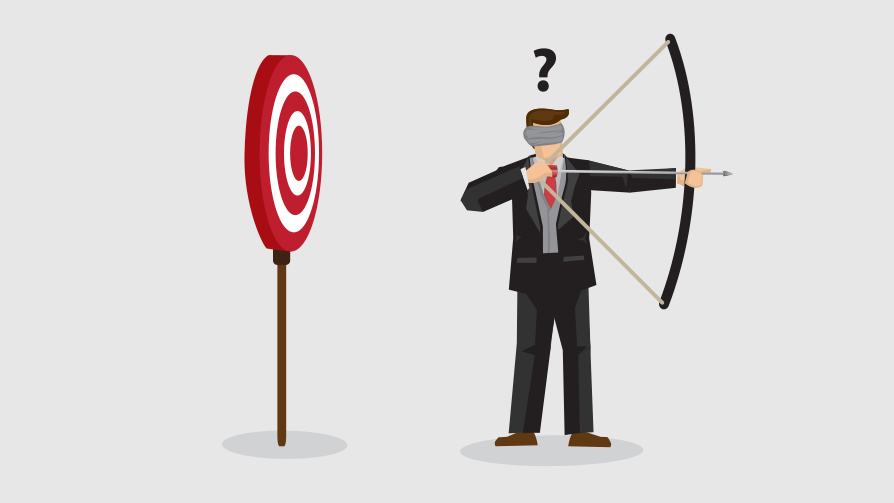 While ad retargeting and optimisation has been the bread and butter of many marketers' paid strategies for years, that time is fast coming to an end. In an increasingly privacy-conscious digital age, the big tech companies are responding by giving back more data control to the end user. With significant changes on the horizon for app data and third-party cookies, marketers need to adapt their overall strategies to place less emphasis on tactics that rely on data we won't have access to for much longer.
So what exactly is changing and how can b2b marketers prepare for the death of the third-party cookie?
Apple and app tracking transparency
In Apple's upcoming iOS 14 beta update, it will launch its new App Tracking Transparency feature, which requires apps to ask users for permission before tracking their data. In more technical language, this means users will be able to block individual apps from accessing their unique Identifier for Advertisers (IDFA) number, preventing ad retargeting based on device and limiting the ad measurement data that marketers will receive.
What does this mean for marketers?
Currently, about 70 percent of iOS users share their IDFA with apps. When the App Tracking Transparency feature is rolled out to all users in early spring USA-time, around March/April 2021, this is expected to drop to 10–15 percent. Sounds like it's time to panic right?
Not entirely. Apple has recommended that advertisers use its SKAdNetwork, a privacy-safe way of attributing data to app installs. The SKAdNetwork shares aggregate campaign conversion and measurement data with advertisers using an attribution model, without revealing anything about the user's behaviour or preferences. In other words, you get a general overview of your campaigns, but nothing granular. So not great, but better than no data at all.
Google and third-party cookies
In January 2020, Google announced its plan to phase out support for third-party cookies on Chrome by 2022. The plan is part of Privacy Sandbox, an open-source initiative Google launched in mid-2019 to improve web privacy and security for users, while still enabling ad targeting and conversion tracking. Safari and Firefox already block third-party cookies by default, however as the most popular web browser by a long shot, with more than 60 percent market share, changes to Chrome will have far-reaching consequences.
What does this mean for marketers?
It's important to note that these changes won't affect first-party cookies, which collect information while the user is on your website. So the data that allows you to remember your site visitor's preferred language, track which pages they visited or identify what website referred them to you is safe.
However, third-party cookies, which provide information on your site visitor's overall online behaviours and preferences, using data collected while they're browsing other websites, will be affected. Without access to this data, marketers will need to cooperate with third-parties that do have access to it (such as Google's Privacy Sandbox or online publishers) in order to deliver targeted ads. This means that ad measurement will be more general, with attribution data particularly affected, and marketers' ability to optimise their ads will be more limited.
How to adapt your b2b marketing strategy
Clearly, the world of marketing is about to undergo some major changes, with ad retargeting and measurement particularly affected. So how can marketers respond?
1. Maximise your branded and organic channels
Your branded and organic channels will be more important than ever to your marketing strategy in this new privacy-conscious age. Instead of ads finding your target market wherever they are, you'll increasingly need your target market to come to you. That means finding your website and social media channels in the first place, as well as choosing to return to them for more information and, hopefully, conversion.
That's not to say that paid channels are being thrown out the window entirely. But their role in your marketing strategy and impact will change.
So how do you increase the impact of your branded and organic channels?
2. Build partnerships with associations and industry publications
With increasing limitations to ad targeting, industry publications are a great alternative to reach your target audience. Most industries will have at least one website or publication that is dedicated to relevant news in that industry. Additionally, industry associations and bodies will often publish press releases or send regular newsletters to their databases.
Building relationships with these organisations can open up significant opportunities to publish content in their owned media assets that reaches your target market. Many editors are eager for high-quality, informative content to share with their audiences and will happily publish your article with a backlink to your website if it's relevant.
So how do you create relevant content and improve your odds of being published?
Don't treat the editors as a means to an end - build relationships. Demonstrate that you've engaged with their publication, taken the time to read their editorial guidelines and are keen to provide valuable content that helps the editor do their job.
Avoid promotional content - it's rarely seen as valuable to their audience.
Meet all the publication's content guidelines, eg. word count, tone, style - it doesn't matter how good your article is, no one will publish it if it's too long.
Share original insights (be a thought leader).
Keep in regular contact with editors, even if they don't publish all the content you send them. Find the balance between being memorable but not annoying.
3. Implement data enrichment services
With other sources of data being limited, anything you can learn about your contacts is important. Data enrichment is the process of improving your contact data by enriching it with information gathered from other authoritative sources. For example, you might only have a name and work email address for a lead, however with some Googling, you could discover other information that's publicly available, such as the name of their workplace, their job title and geographic location. Additionally, disparate databases in your organisation may reap further information that can be accumulated in one location.
Obviously, manual data enrichment would take days, weeks or months. That's where data enrichment services come in, providing software that can search for additional information available online or in other databases and append it to your contact record.
As always, with more data comes more opportunities for personalisation, targeting, nurturing and conversions.
There's no doubt that the changes to app data and third-party cookies will have big implications for user privacy and marketing data. However, there is also an opportunity for marketers to innovate and develop new strategies that focus on other channels and tactics to deliver personalised and targeted customer experiences. The key is to start preparing now.
Brand chemistry is a b2b marketing agency winning your customers' hearts and minds through inbound, brand, content, lead generation and digital strategy. Our marketing specialists achieve stellar results with the latest lead generation techniques.