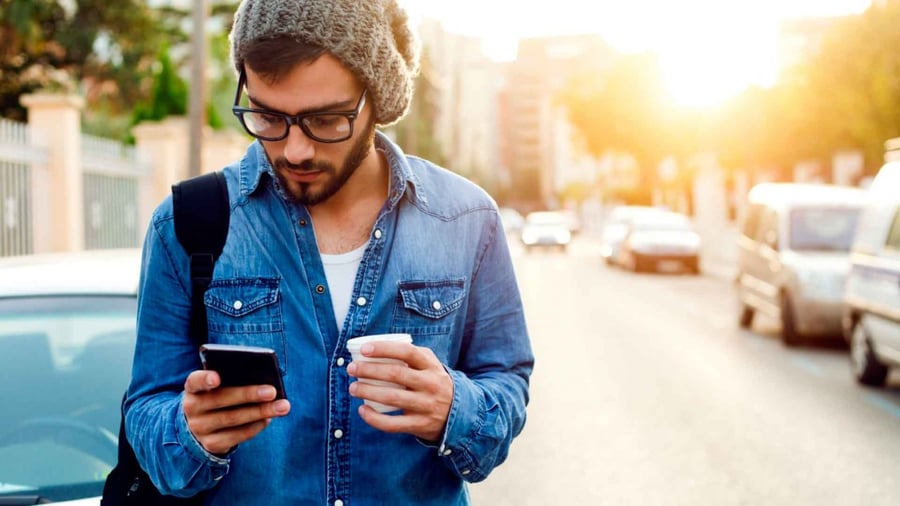 It can be hard to get people to stop playing with their phones these days - from checking email, to catching up with Twitter to the odd game of 'Words with friends', mobile 'phones' are increasingly the way we interact with the web, and each other.
This hasn't escaped Google's notice, and while the big G has been gently encouraging organisations worldwide to make sure their websites offer good experiences when viewed on a mobile, they've now drawn a line in the sand.
In April 2015, Google started using 'mobile-friendliness' as a ranking signal, which means that it will affect where websites appear in search results. The update will improve the search page rankings for sites that provide a mobile-friendly experience, and demote sites that don't.
In March of 2018, Google also officially rolled out mobile first indexing. With this update, Google is now indexing content on mobile websites rather than their desktop versions.
What this means for you is that mobile compliance is no longer optional. Unless Google views your site as mobile-friendly you'll lose valuable organic search traffic. It's estimated that organic traffic could drop more than 50% if your site isn't optimised for mobile.
Checking your site
The first thing you need to do is to validate whether Google views your site as mobile-friendly. Lucky Google's Mobile-Friendly Test let's you do just that within seconds.
Click through and do this now: we'll wait here. You can quickly establish whether your site will pass the test with flying colours, or whether you've got something to worry about.
If the test tells you that you've got some serious errors then you need to look into resolving it as quickly as possible, to make sure that you're not adversely affected by the change.
If you have access to it, Google's Webmaster Tools can give you a more detailed list of mobile usability issues across your site in the Mobile Usability Report.
Optimising your site
Even if your site gets give a cheerful 'Awesome!' from Google in the mobile-friendly test, it's possible that there is still more that you can do to deliver a top-class mobile experience to your users.
Website speed is an important factor in providing a great users experience on mobile devices. Google's Page Speed Insights Tool will allow you to check your site speed and diagnose any issues that are slowing your website down.
The tool will give you exactly the information you need to make things better. Focus on low-hanging fruit issues that can be solved most easily to increase the speed of your site as quickly as possible.
Lastly, if might be worth considering a website 'spring clean'. Website speed, performance and general appearance can decline over time as content and features are added on an ad hoc basis. Does your site offer an awesome experience for your users? Or are there things that you would like to change?
Need a little help?
Would you like to increase your website's visibility in Google and get more free traffic to your site, but aren't sure how? Bc can help!
Contact us for an SEO audit that will look at your on-page optimisation, link development strategy and study your competition in order to create you a customised SEO package based around your specific needs and budget.
Our search engine optimisation services are designed to take you from start to finish. We'll work with you to create a strategy that makes sense, help you understand who your competitors are, and show you which keywords are most important to target to achieve success.
Like this article?
Marketing your technology company is a lot easier if you have a book to guide you. That's why we created The quick-start guide to inbound marketing for technology companies. Download your ebook for FREE.
Brand chemistry is a digital marketing agency focused on delivering quality leads and measurable results for our b2b clients. Take a look at our client case studies to find out more.