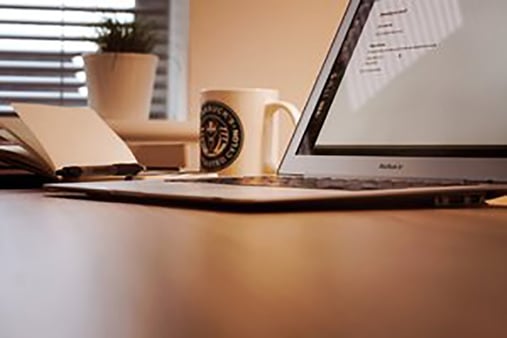 Even if your business hasn't dived into the realms of content marketing yet, you've probably heard the word on the street: brands are becoming publishers. That's right, writing entertaining, informative content is becoming part of the marketing department's job.
Whoops! Did that make it into the job description while you weren't looking?
Like most marketers, you probably think of yourself as a creative person. However, that doesn't necessarily mean that writing content comes naturally to you. Don't worry, you're not alone in that.
Writing is a difficult and highly specialised task. That's why we alchemists thought we'd turn to the world of publishing (after all that's where the idea of content marketing came from) for some tips on writing good branded content.
Here is what we've found.
Facts first
No respectable journalist would ever sit down to start writing an article before they got their facts straight.
Researching is an essential part of every reporter's writing process.
Gathering as much information as possible is not only necessary to tell their story truthfully, it also helps getting a clearer picture of the narrative they'd like to tell.
The more they know, the better the individual pieces of the puzzles will fit together.
Similarly, when you're setting out to write a blog post for your business website, start with collecting as much information as you possibly can.
Read up on the latest developments in industry publications, speak to your colleagues or interview a few experts. That way your content piece will be based on facts rather than hearsay.
The process will also ensure that your story fits into the context of ongoing industry discussions, making it all the more relevant to your clients and prospects.
Your story in a nutshell
By the time journalists start writing their article, they usually have pages full of information.
To tell a story well, they now need to decide what message they'd like to bring across. It is the thread that ties the story together.
One way of doing this effectively, is to try to tell your entire narrative in just one sentence, answering the following question: what information do you want your audience to take away from this?
For this article for example, the key take away would be: you can learn how to tell stories as well as a journalist.
Edit it down to the essentials
Nobody likes to listen to wafflers, let alone read an article that is going around in circles. But telling a story concisely is hard work and takes time.
If there's one single thing that makes print journalists such effective writers, it is the fact that their writing is constrained by the number of lines they've been assigned in the newspaper or magazine.
They have to bring their story down to the bare essentials without leaving out any crucial information.
While most content marketers will be writing online, it is no excuse to be wasteful with words. Think about the time your readers invest in your branded stories!
You'd want to make it worth their while. Give yourself a word count limit for your blog posts and rigorously edit each post down.
Yes, it can be tricky and you may have sweated over that awesome turn of phrase for hours, but does it really add anything to your story?
Bc's tip:
Editing your own writing is difficult. Give your writing to a colleague for a sanity (and spell) check.
They are less emotionally attached to the piece and will have some constructive feedback to improve it even further.
Organisation is one of the keys to a successful branded content strategy. Get your offerings out of your head and onto the page – download our editorial calendar template today.
Brand chemistry is a strategic content marketing agency that goes the extra mile to deliver results for our b2b clients. Take a look at our client case studies to find out more.