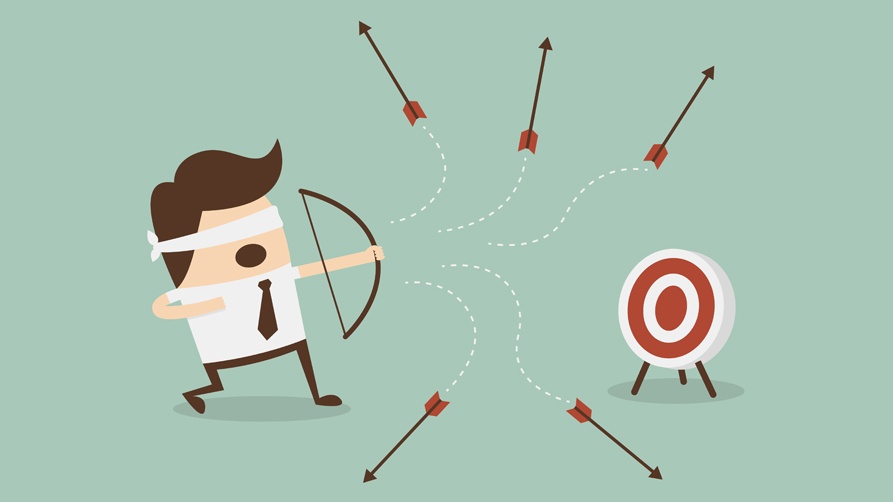 Fairtilizer. Nads. Retardex. We've all seen our fair share of b2c brand name disasters, even if we've never created one. And the potential for shockers is just as wide in b2b.
But how do you get it right when it's your turn to create a new b2b brand name? Even if you don't go down in flames quite as triumphantly as the brands above, there's still plenty of scope for brand naming cock-ups. Knowing what to avoid can help you navigate the waters with ease.
Read on to get a heads-up on the 8 most potent disaster-causing ingredients to avoid when naming a b2b brand.
1. Thinking local
Grace foods probably thought they were on to a winner when they named their Cock Soup for the Jamaican market. Fastforward a while and the fruitily-named soup is now available worldwide, including many countries where it has a more - ahem - colourful interpretation. when considering your new brand name, think beyond the limits of your current market: you have no idea how far your brand could go.
2. Keeping your own shoes on
Brand names only work if they speak to the heart of your customer. In order to create brand names that relate to your customer, put yourself squarely in their shoes and don't let personal preferences or corporate politics get in the way.
3. Getting everyone on board
Research has shown that mass brainstorms don't work. Instead, work closely with a small group of people who know your customers and the market intimately: giving you a crystal clear focus on the customer, healthily divergent opinions and fresh ideas: avoiding groupthink, preconceptions and office politics.
4. Naming competitions
Naming competitions are a misguided attempt at democracy, suffering from a lack of structure, customer insight and direction. Avoid at all costs.
5. Ignoring the market
Imagine going through all the work of a naming exercise only to find that someone else got their first. Sometimes it's worth ignoring the rest of the market, but not here. A detailed survey of the competition's names is vital before you've even started - as well as a trademark and url screen once you have your shortlist. Ignore it at your peril.
6. Leaping straight in
Naming a brand is exciting: that's why it can be tempting to leap straight in. But you need to do your homework first: Before you even start your brand naming project, first you need to identify those magical ingredients that make your organisation unique: your positioning, brand personality, vision and values.
7. Forgetting your customer
There are two types of customer research which are absolutely vital to the success of a b2b brand naming project: research before your workshop (to find out what makes your customers tick) and research after it (to run possible name options past them). Even the flashest name in the world is no good if your customers hate it.
8. Caring what people think
Let's face it: you're never going to get everyone liking your new brand name. Don't be distracted by the detractors. Do your groundwork with rigour, choose a bold name and when you take the leap, do it with confidence. Even Marge from accounts will come around in time.
Good brand identity starts with knowing your brand archetype. Learn more about brand archetypes and how to harness their power with this guide. Download the Which archetype is your brand? ebook today.
Brand chemistry is a strategic brand agency. With more than 10 years experience building brands, we know what it takes to stand out amongst your competitors. Take a look at our client case studies to find out more.